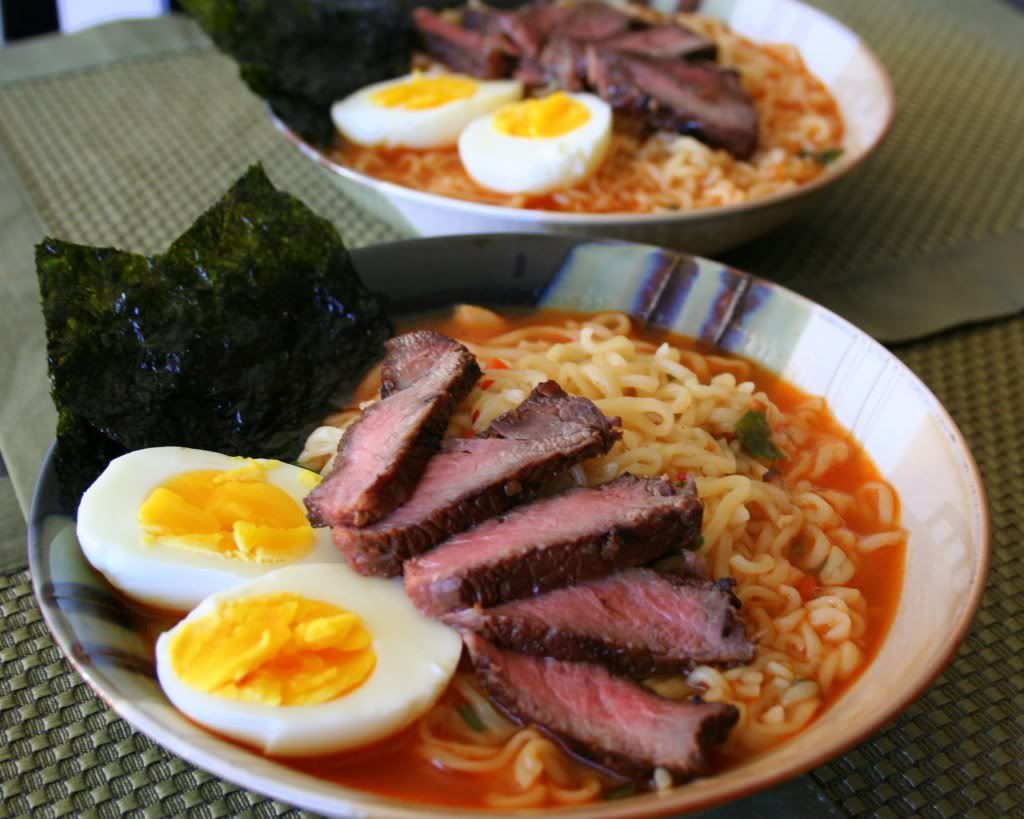 Instant noodles are one of my favorite to cook when I'm lazy. It's quick, easy and pretty darn good. My favorite is a Korean brand spicy seafood instant Ramen. They are really, really spicy, but has good flavor. I pretty much just followed the directions in the back of the packaging and I add left over steak from the day before, hard boiled eggs and seaweed paper. It's a complete meal.
Do you like my presentation? It's pretty noh?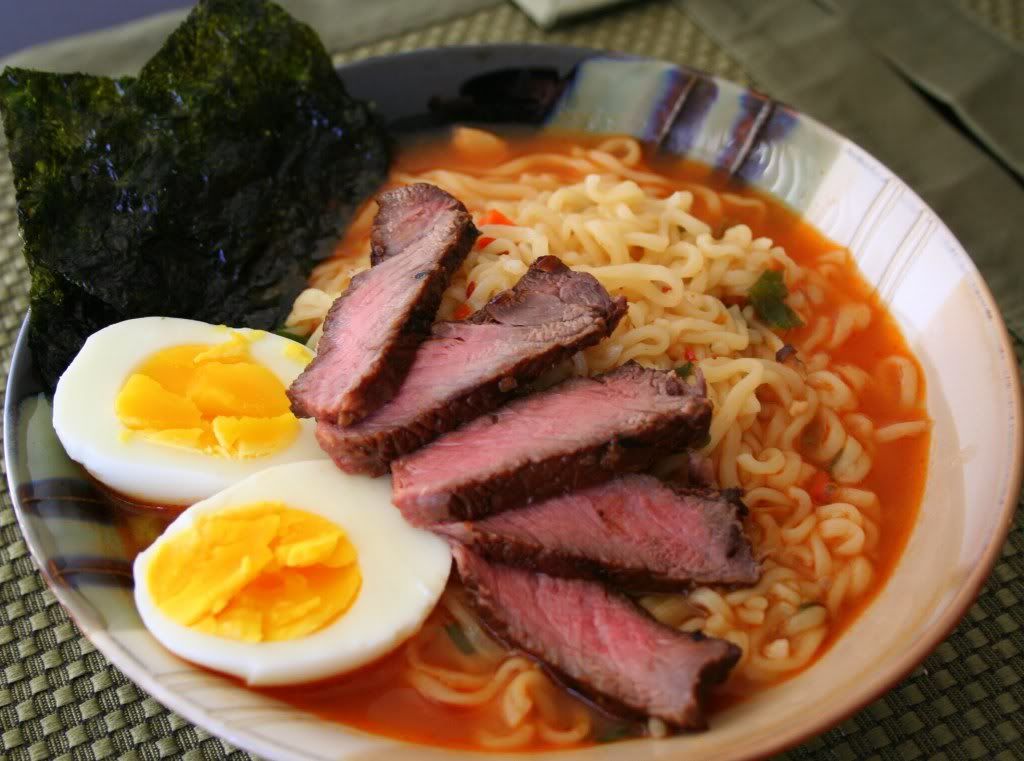 What is your favorite instant ramen noodles?