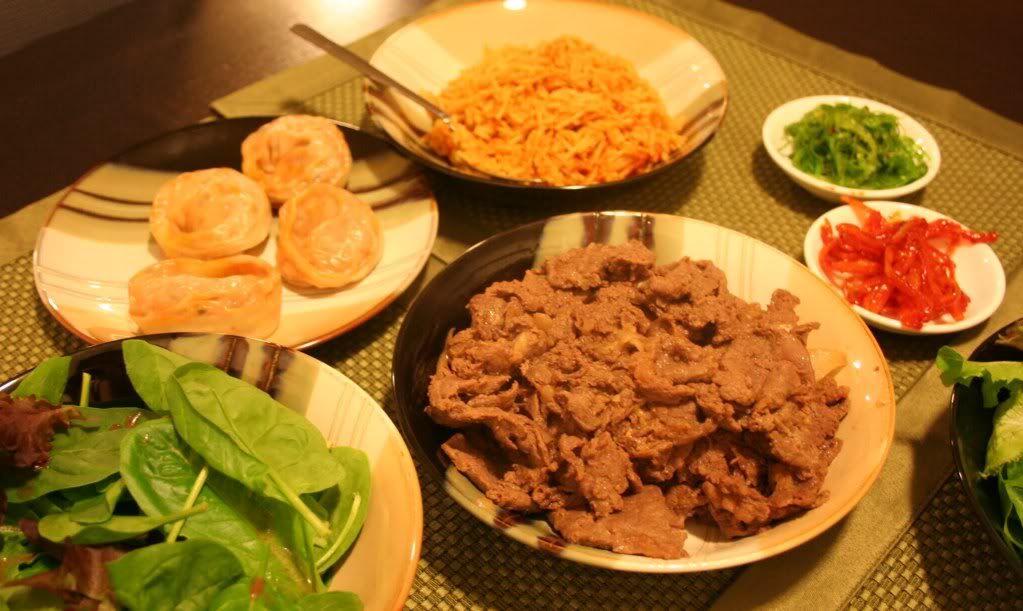 These pictures were from 3 weeks ago, but I still want to share. I cooked a semi-homemade Korean Bulgogi dinner for my husband to be and I. Gosh, it's weird calling him my husband. We have less than 3 weeks before the wedding and I want to get used to calling him that haha. I went to a local Korean super market and I was inspired to make a
Bulgogi
dinner. I bought a few lbs of beef brisket and made my own marinade. You can find the marinade recipe
HERE
. It's really yummy! Oh and I also bought kimchi dumpling, seaweed salad and dried squid to make the dinner complete. Yum!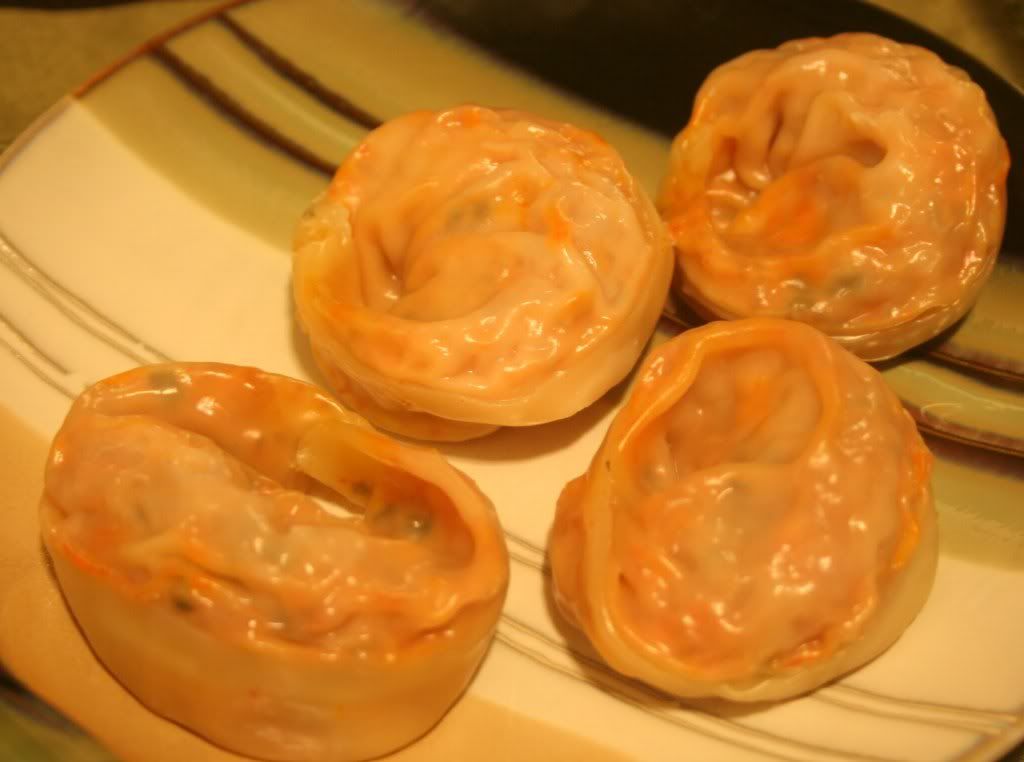 Kimchi Dumplings. It's filled with kimchi and rice. It was spicy and sour.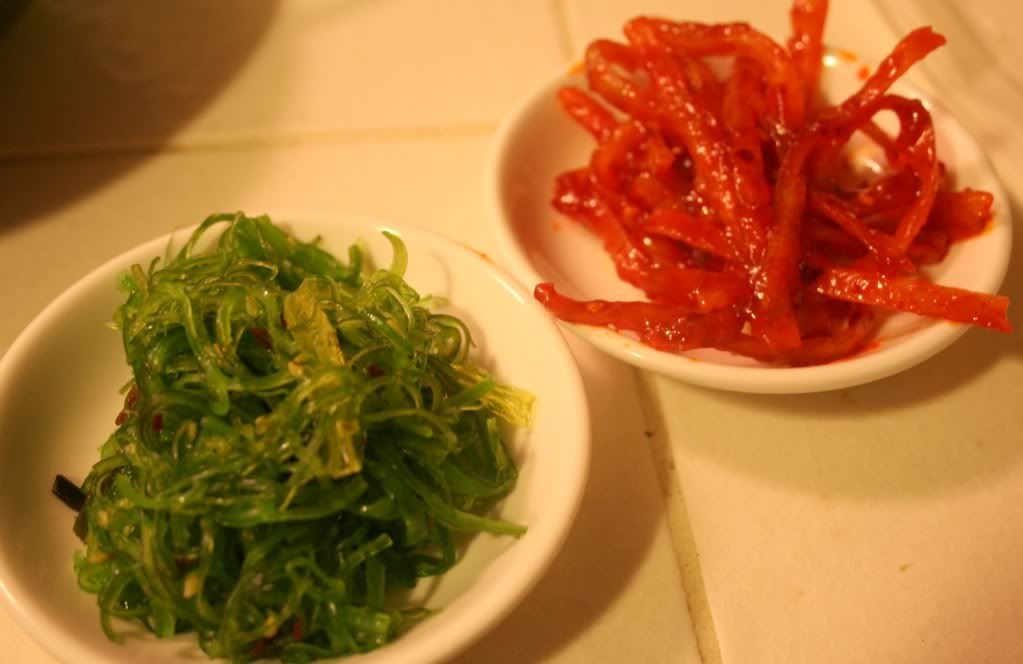 Seaweed Salad and Dried Squid. These are my favorite banchan (side). The seaweed is a bit sweet and refreshing while the dried squid is my gummy and spicy.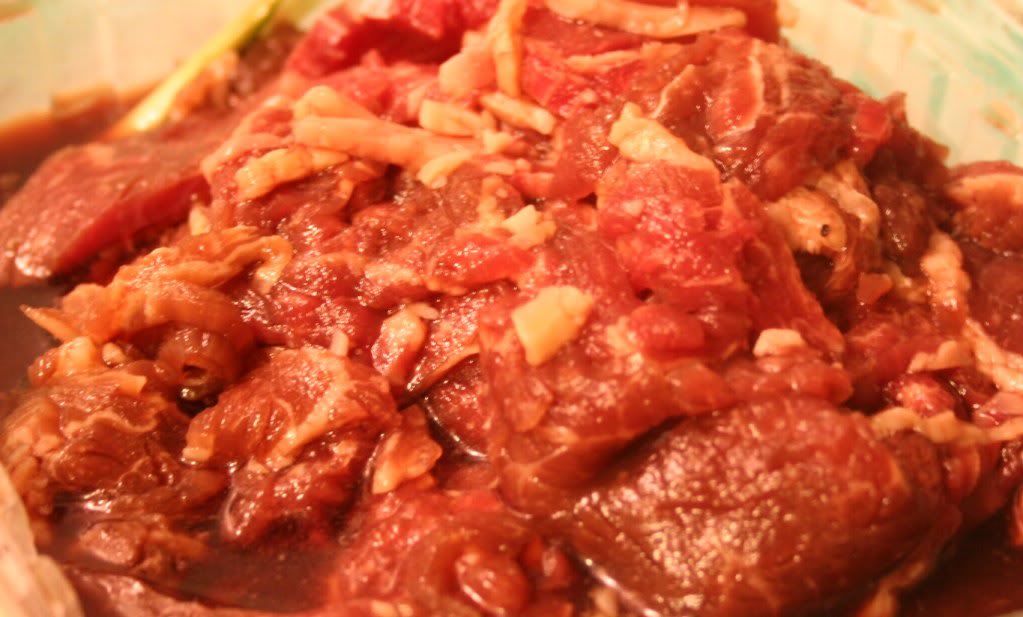 Thinly sliced beef brisket marinated in soy sauce, sesame oil, garlic, sugar, onion and white sugar. I cooked it on a non stick pan and ate it with salad and a little rice.
YUM!