Whenever I don't feel like cooking, I run to a local grocery store for grilled chicken. They have one of the best grilled chicken I've ever tried. I'm not exactly sure what they put in the marinade or seasoning, but I can taste cumin and turmeric. It's quite different, yet delicious. For $5, it will feed Kiko and I for a couple of days!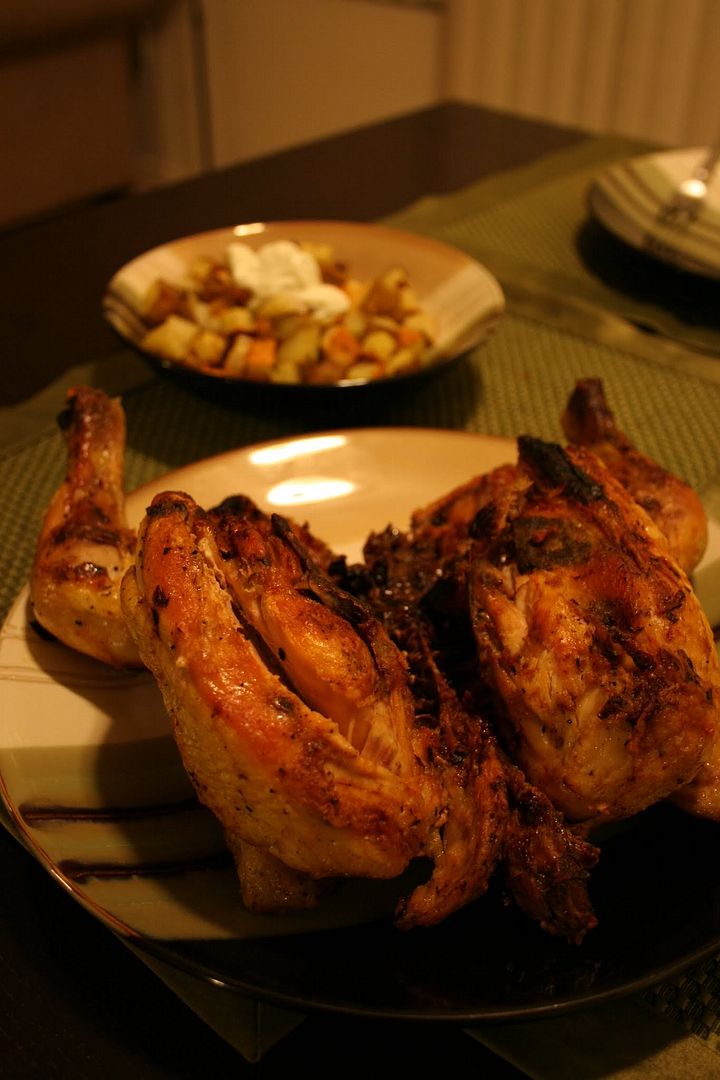 I made some Over Roasted Potatoes with sour cream on the side.
I cubed some Idaho potatoes with skin on, then tossed in a little bit of olive oil, yellow mustard, dried parsley, salt and pepper and roast in the oven in 400 degrees for 30-40 minutes.