Kiko asked what I wanted to do on my birthday and I said, "nothing!". Really, nothing! I just want to stay home and do nothing! Well, I asked if we could just order sushi to go, eat it home and relax. Being the sweet and loving boyfriend that he is, he did more than getting sushi. He surprised me with pink balloons, a nice table set up with candles and the cutest heart shaped birthday cake. You can see more of what he did on my makeup blog
here
.
I want to show you all the sushi rolls we ordered at this sushi place called Haru Sushi. I discovered it with the help of Yelp. Haru Sushi is located inside S-Market, a Korean super market in Torrance, Ca. They have super affordable specialty sushi rolls for the low price of $4.99!!! Yes, you best believe it! Everything is
$4.99
and below.
You can only order to go. I suggest you order, do a little grocery shopping while you wait, then come back and pick it up.
We got Philadelphia Roll, California Roll, Red Dragon Roll, California Tempura Roll, Eel and Avocado Roll and Baked Salmon Roll. For the price of $4.99 each, I really can't complain. Everything was pretty delicious. Maybe not the most original and unique specialty rolls, but it's pretty dang good. I highly recommend it to everyone as long as you're not picky with your sushi lol.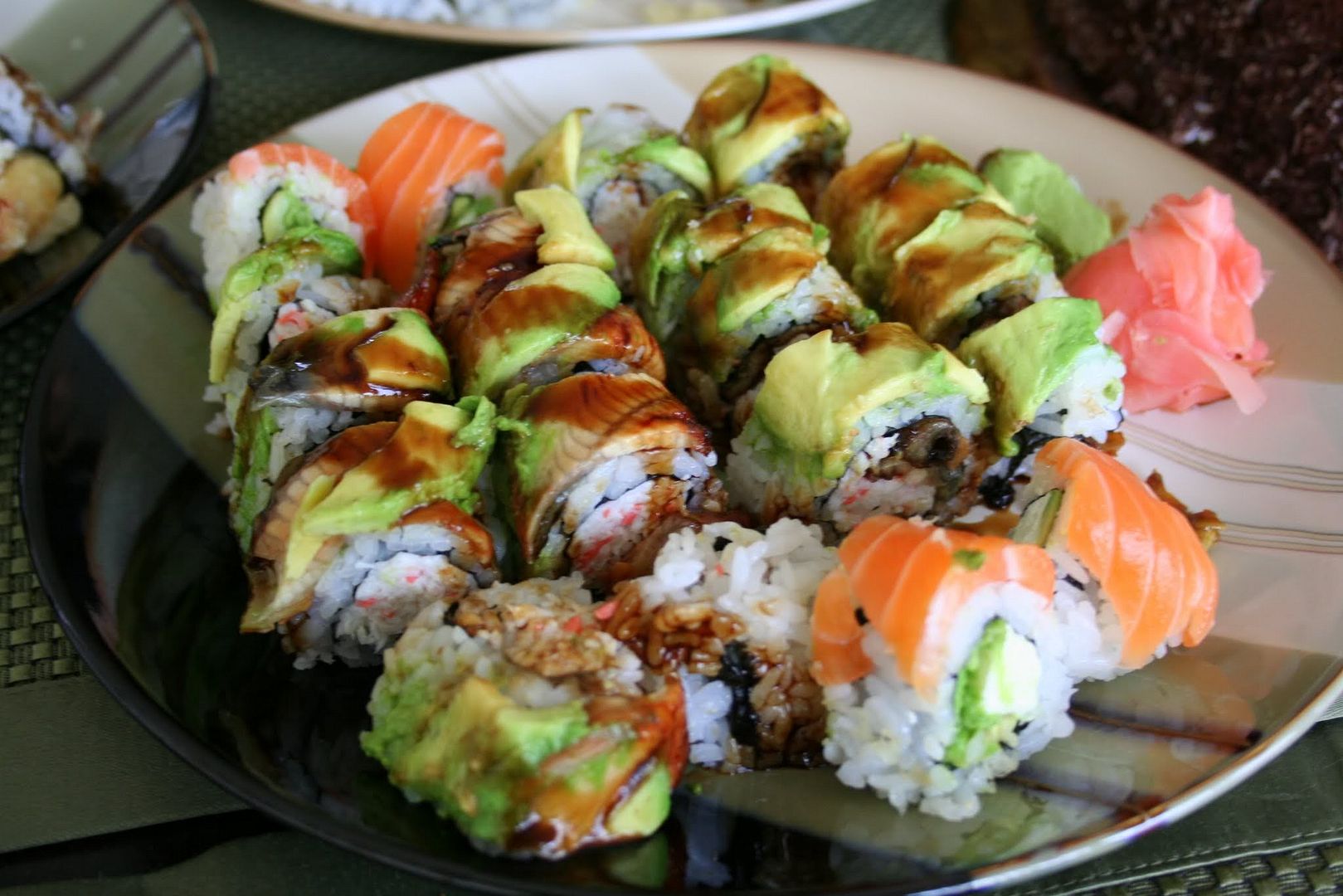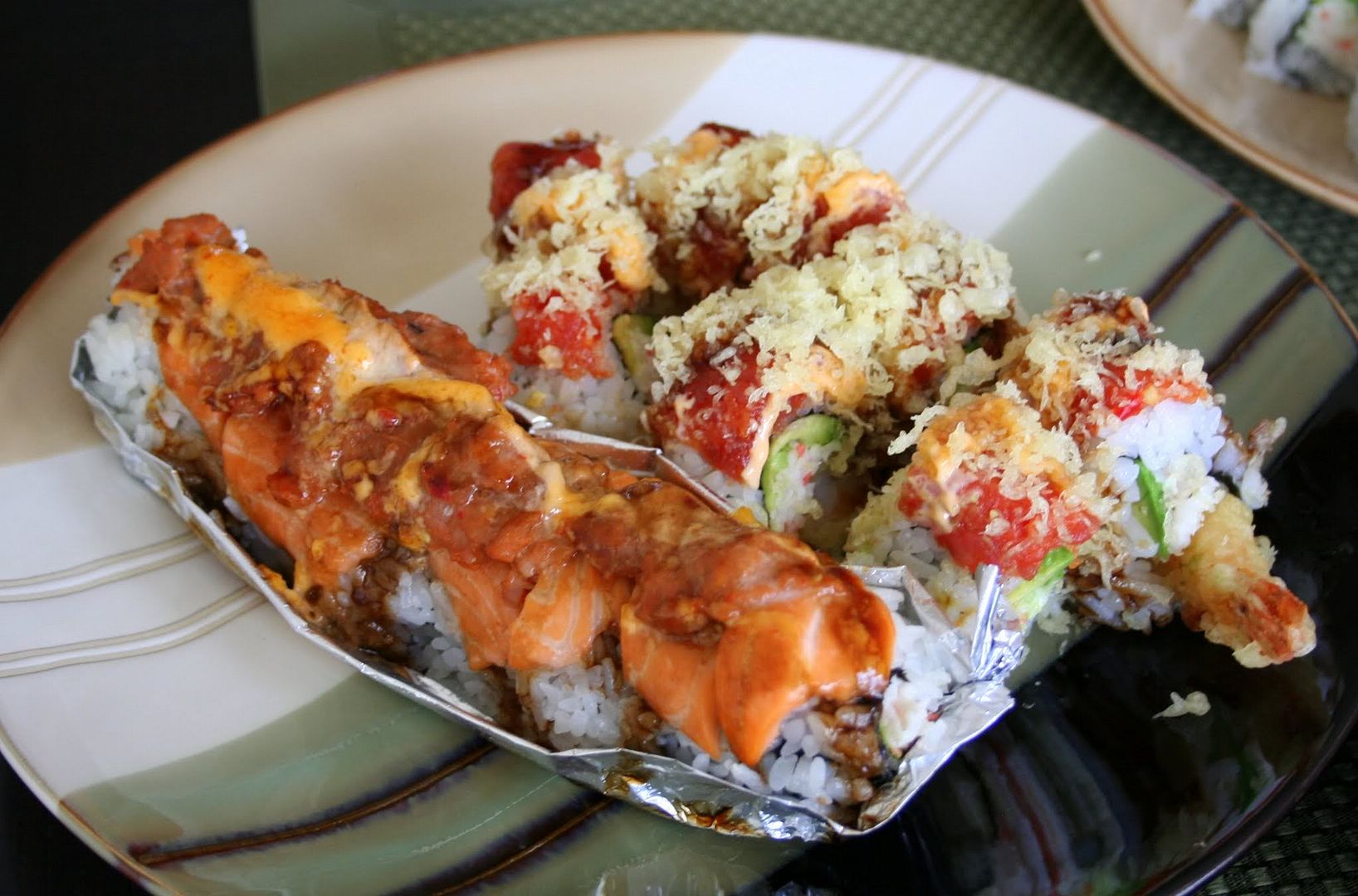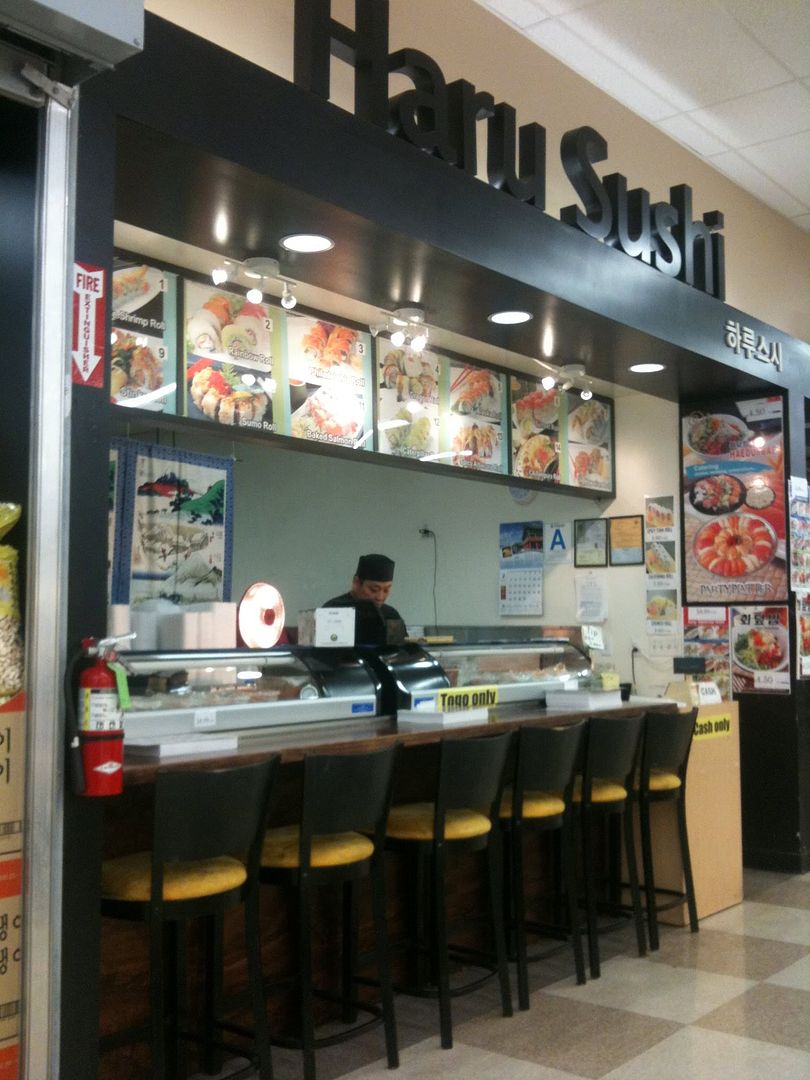 It used to be $3.99. They raised the price to $1 more.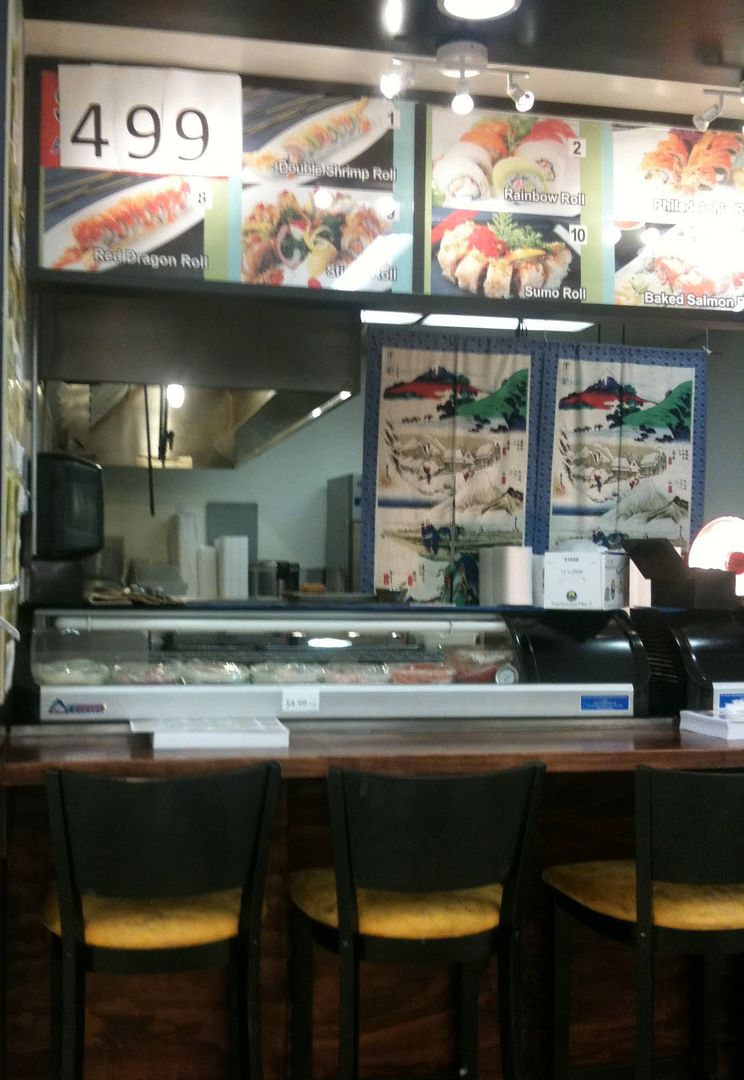 And this is my birthday cake from King's Hawaiian bakery and restaurant. Isn't it beautiful?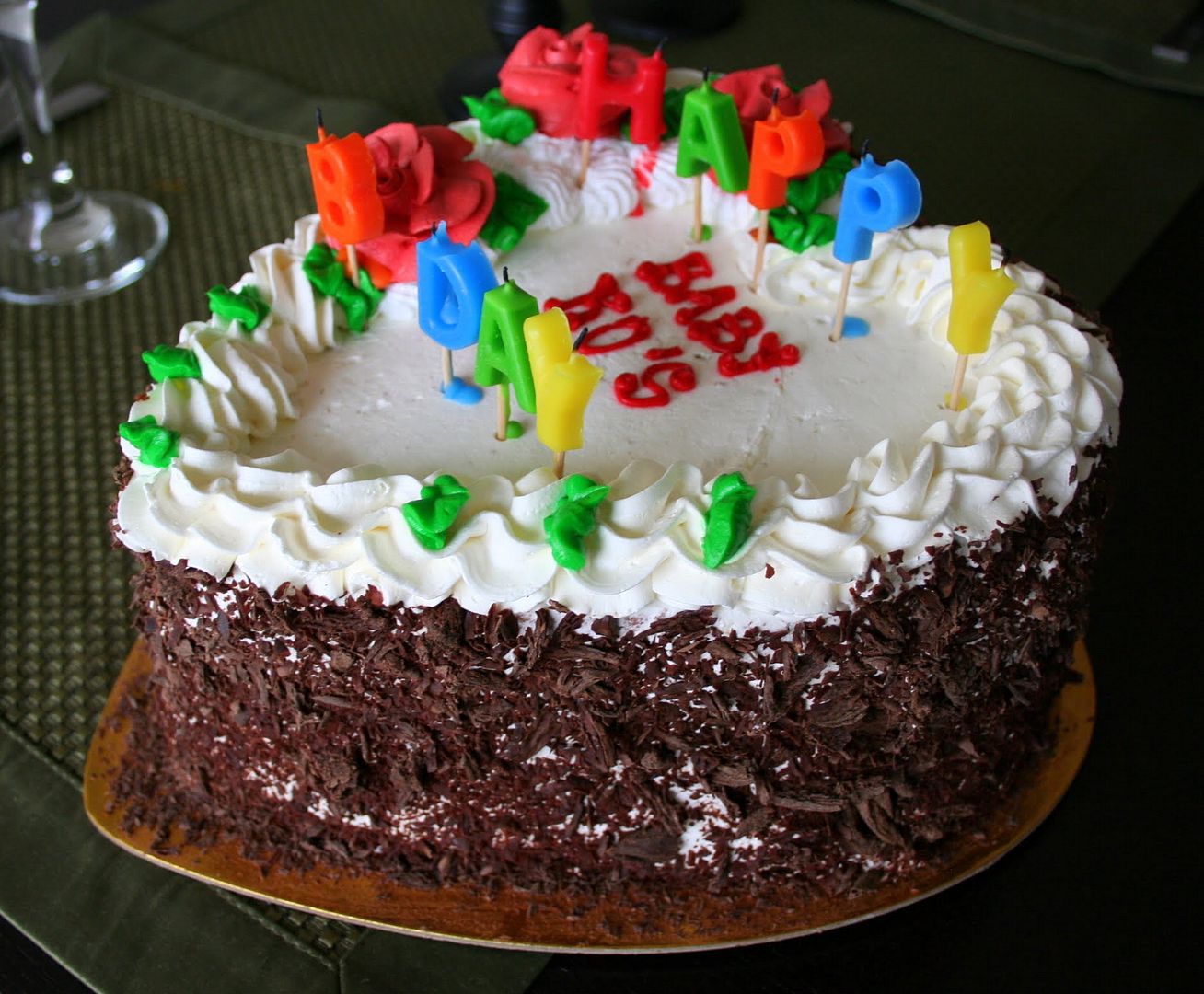 Have a great day everyone!!!
Haru Sushi
2515 Torrance Blvd
Torrance
,
CA
90503
(310) 328-0077