Happy New Year, everyone!
Here's all the food we had on New Year's Eve. Just like Christmas Eve, we had a mix of Korean and Italian food. The kids loves Korean BBQ and my cousin always makes her delicious homemade shrimp pasta. Everything was delicious.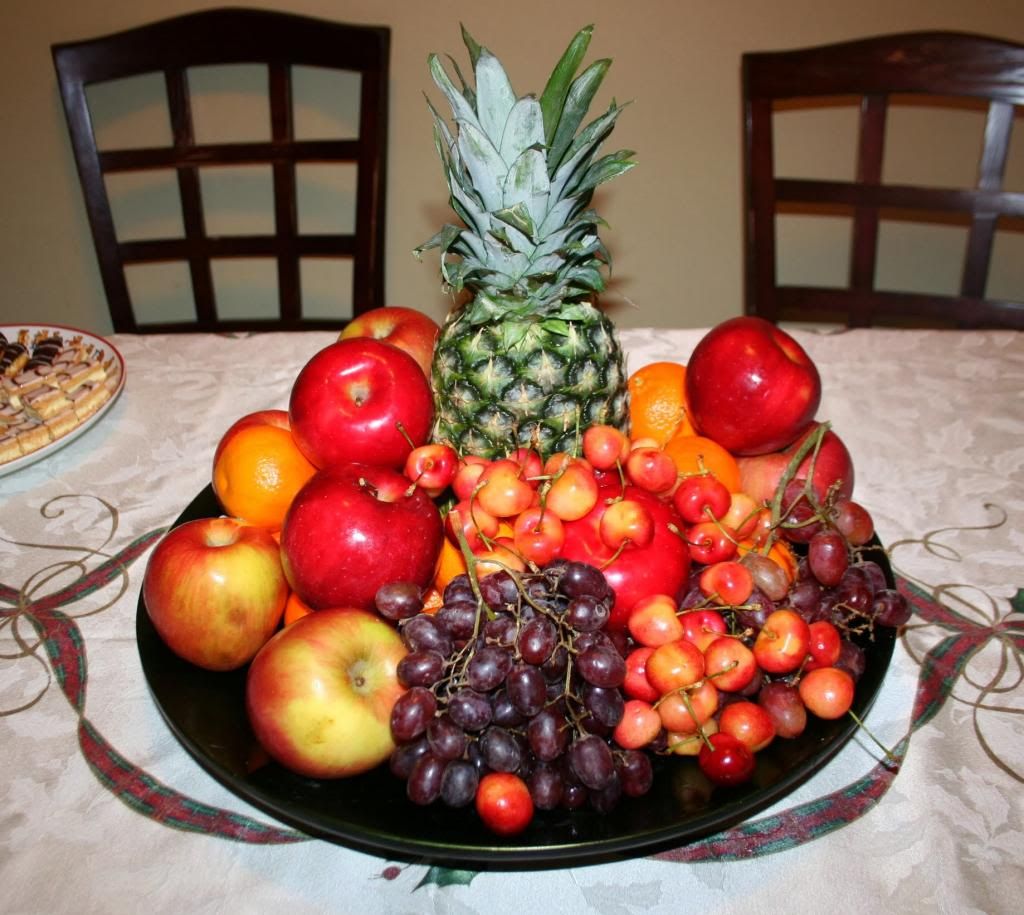 Fruit platter with pineapple, grapes, cherries, apples and oranges.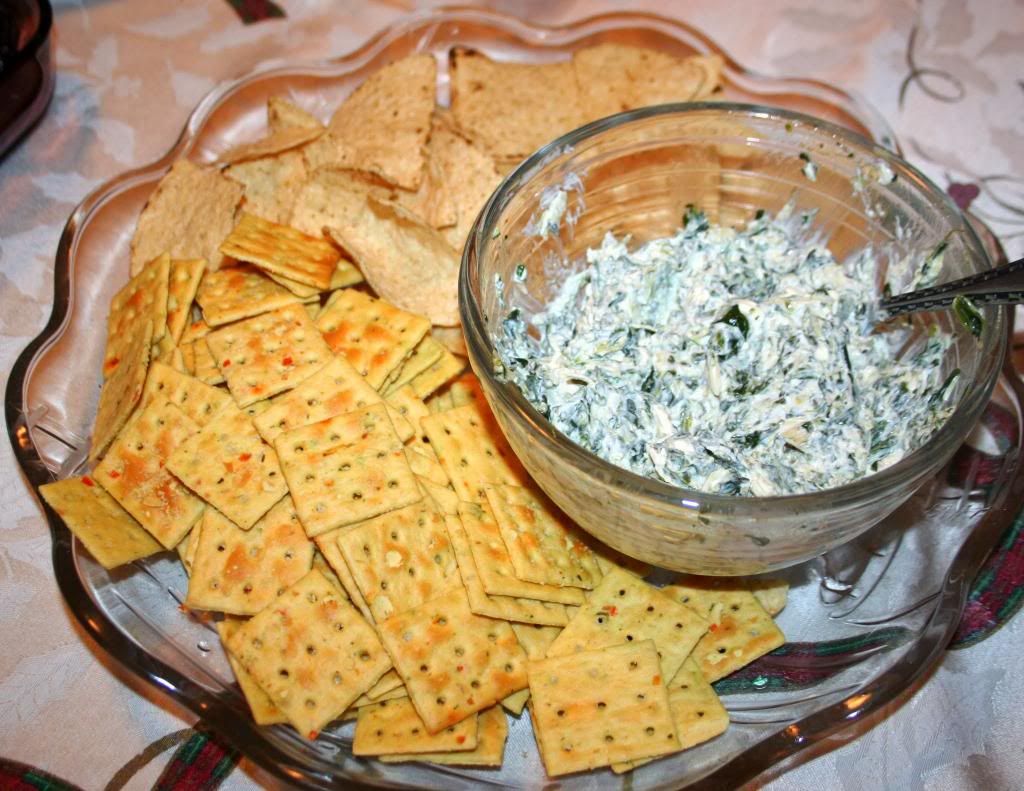 My homemade
spinach and artichoke dip
. Watch my video for the recipe.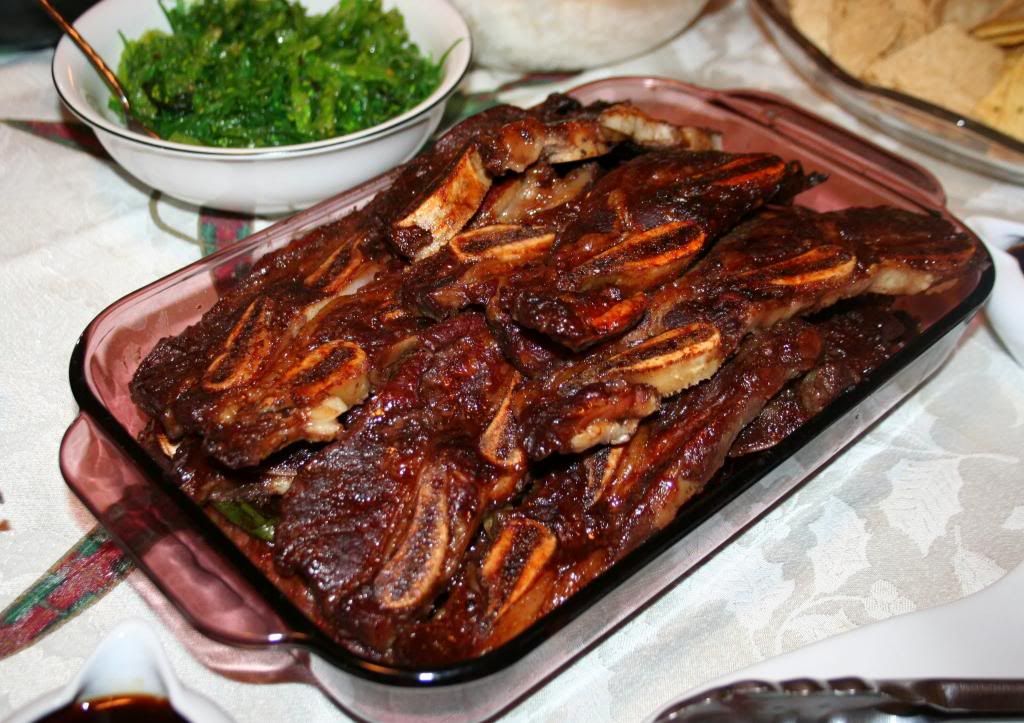 My cousin's homemade baked
Korean spare ribs
. Sooo delicious!
My cousin's
Prawns Buccatini in homemade Alfredo Sauce.
She makes some kind of seafood pasta every year. This year, she used Buccatini, which is a
thick spaghetti like pasta with a hole running though the middle.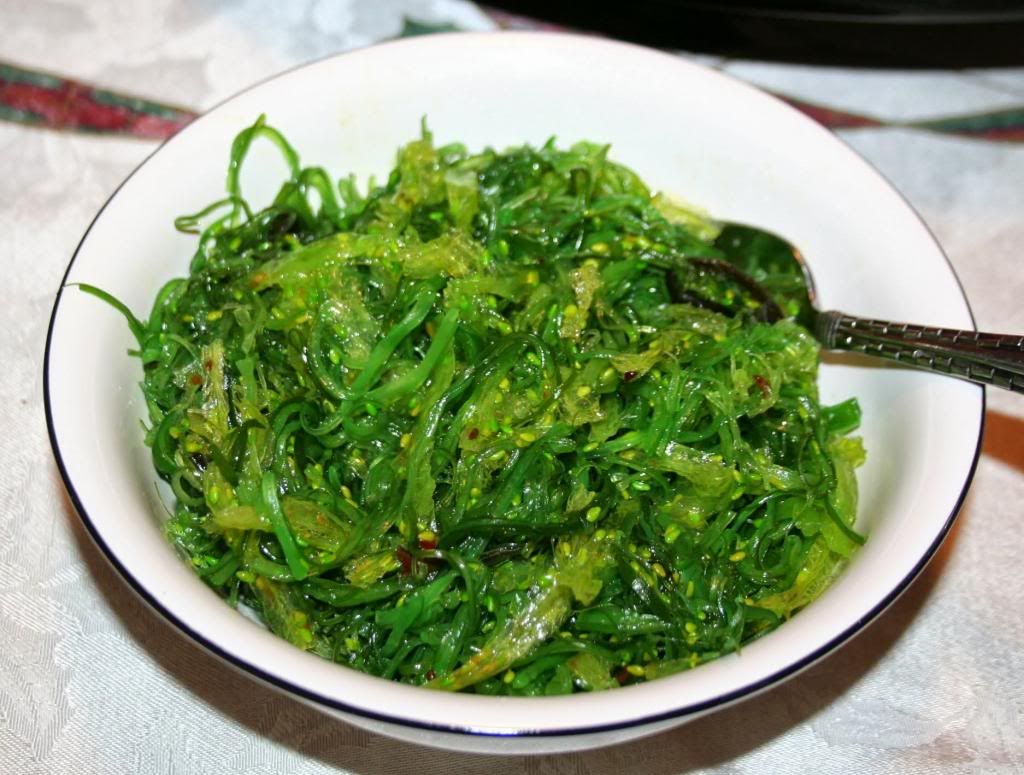 Seaweed salad to go with the Korean spare ribs.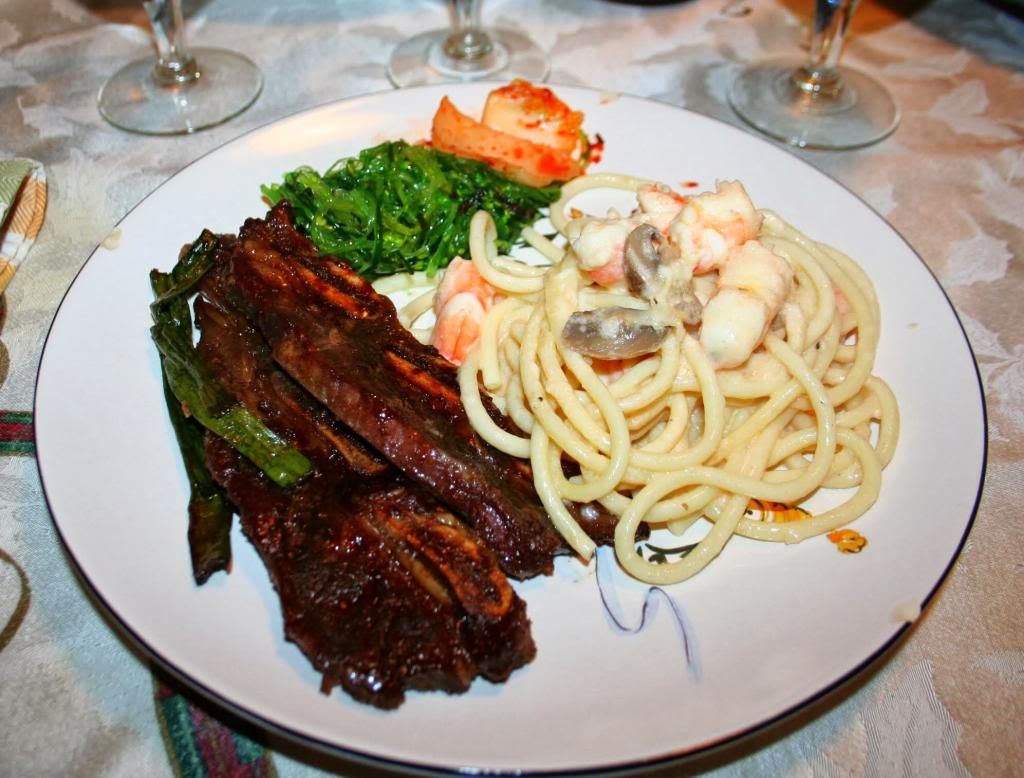 A mix of Korean and Italian food? Sure, why not!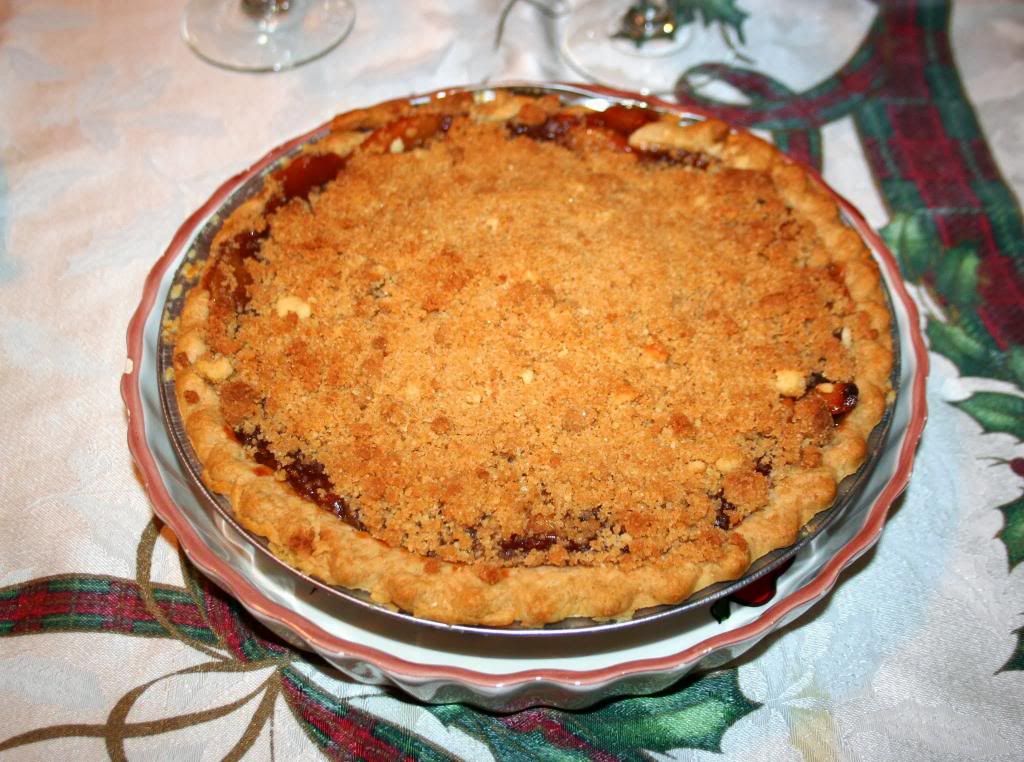 Our favorite,
Claim Jumper Crumbled Apple Pie
. Sooo good!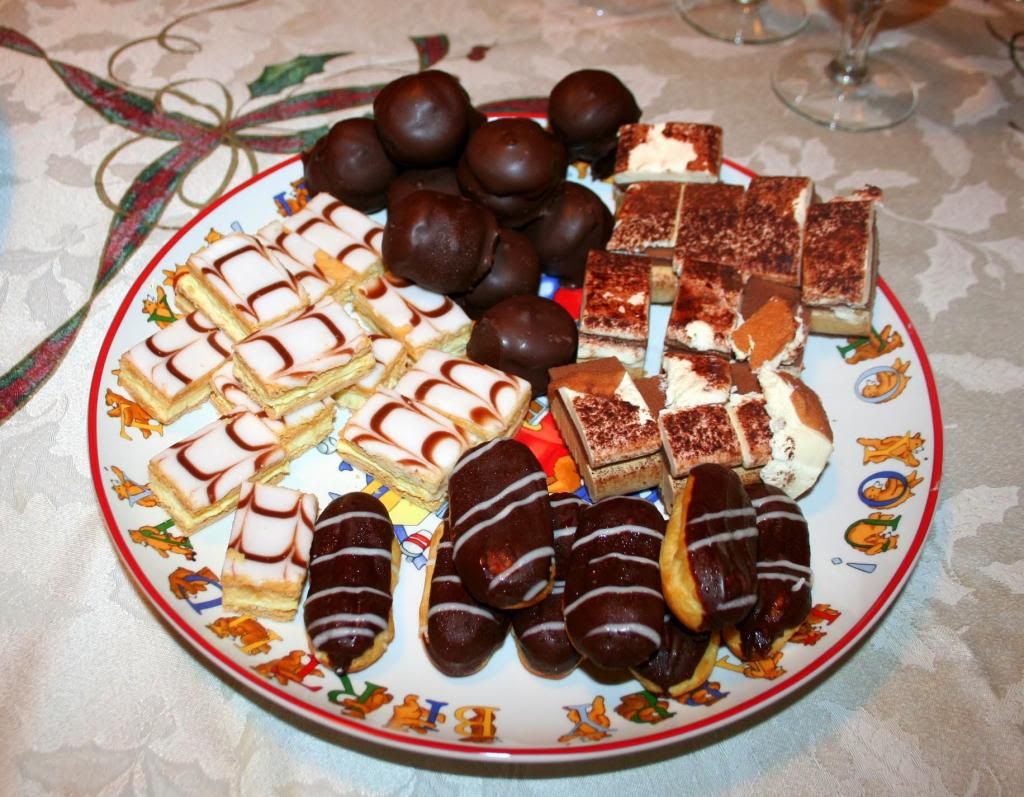 An assorted of desserts from Costco. I forgot the brand.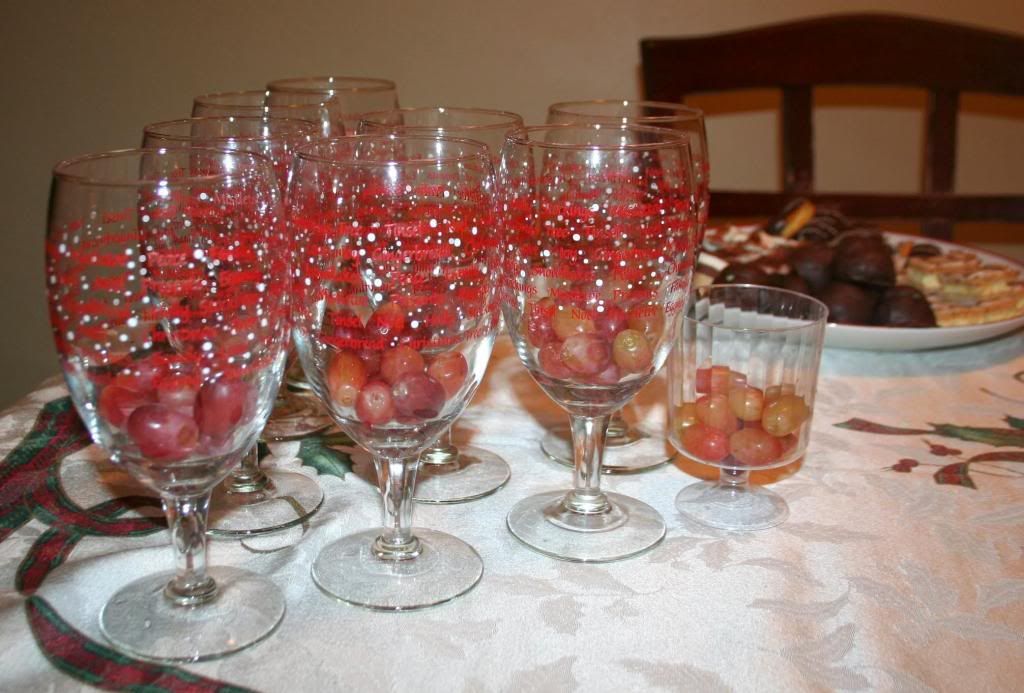 12 grapes = 12 wishes