Last Pig Out stop is The Buffet at The Wynn hotel. It's also in my top 3 favorite buffet in Vegas. They serve classic and traditional food from all kinds of cuisines with a little bit of a twist. We came on a Monday Brunch and paid a cheaper than regular price, yet the selection was excellent. Everything we had was delicious.
Crab legs and shrimp cocktail for brunch? Yes please. I only had the shrimp cocktail though.
Fresh sushi rolls and hand rolls.
Pancake station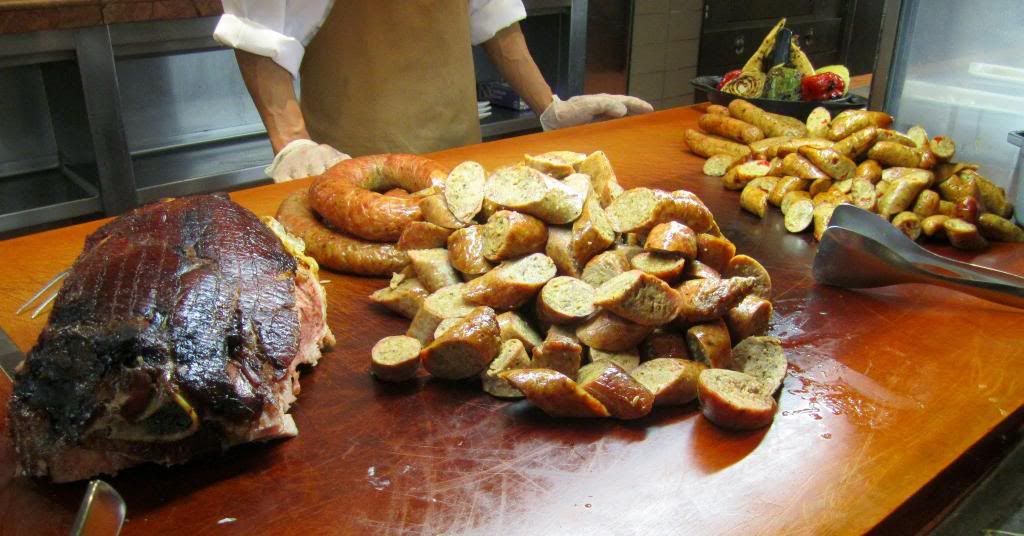 Roasted ham and sausages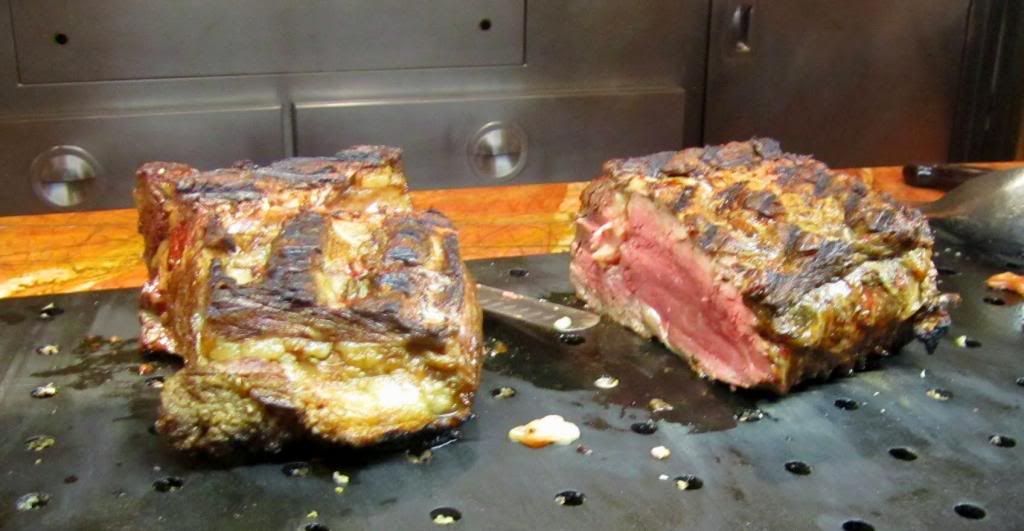 Prime Rib right out of the oven
Whole Roasted Turkey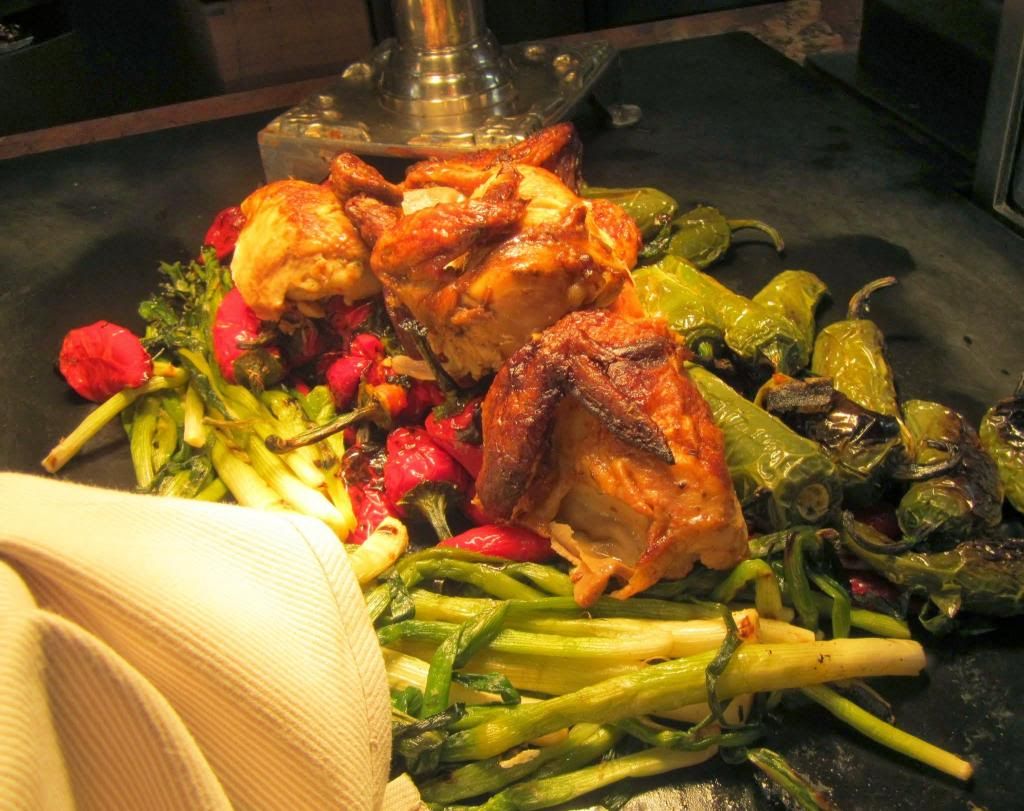 Lemongrass Chicken
Lobster Fritata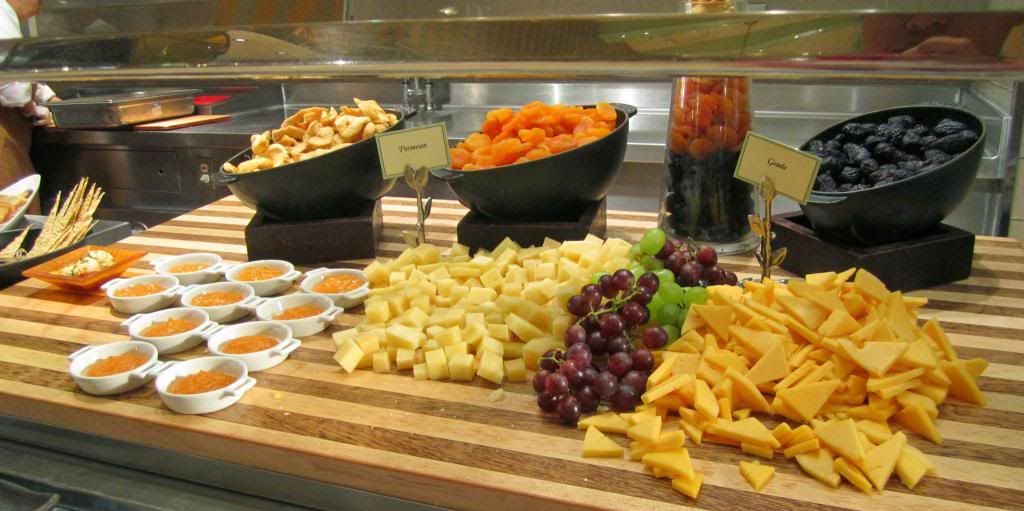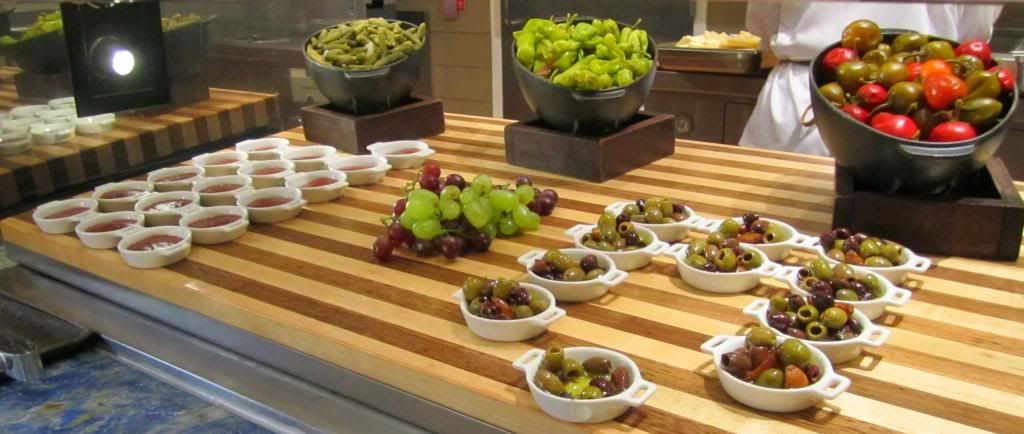 Crostini station
Parfait station.
Dessert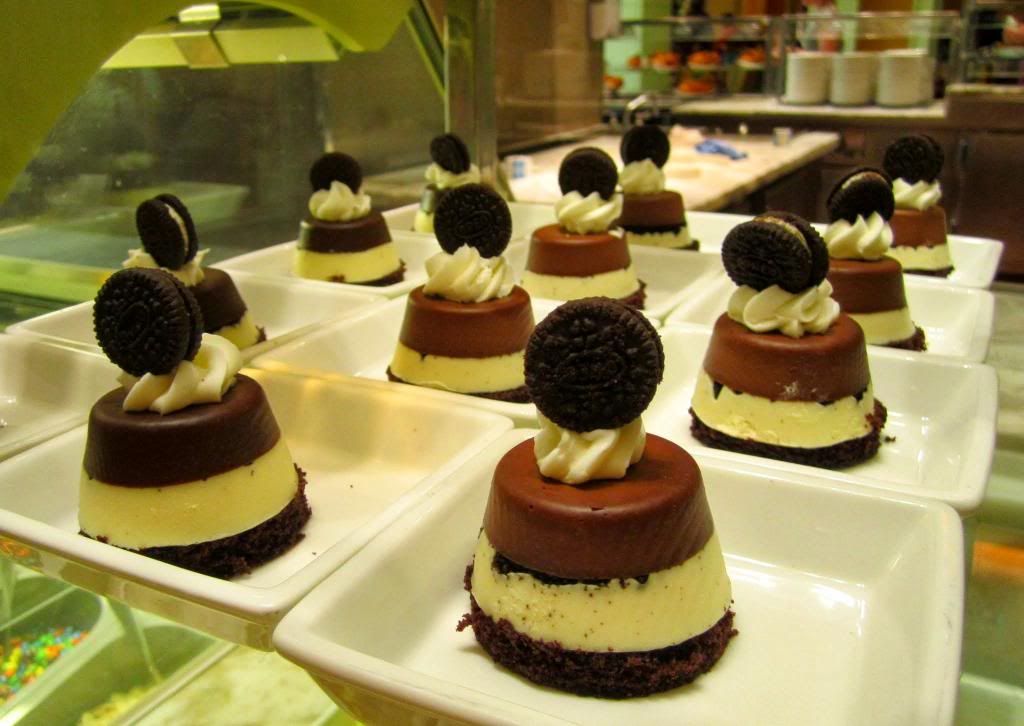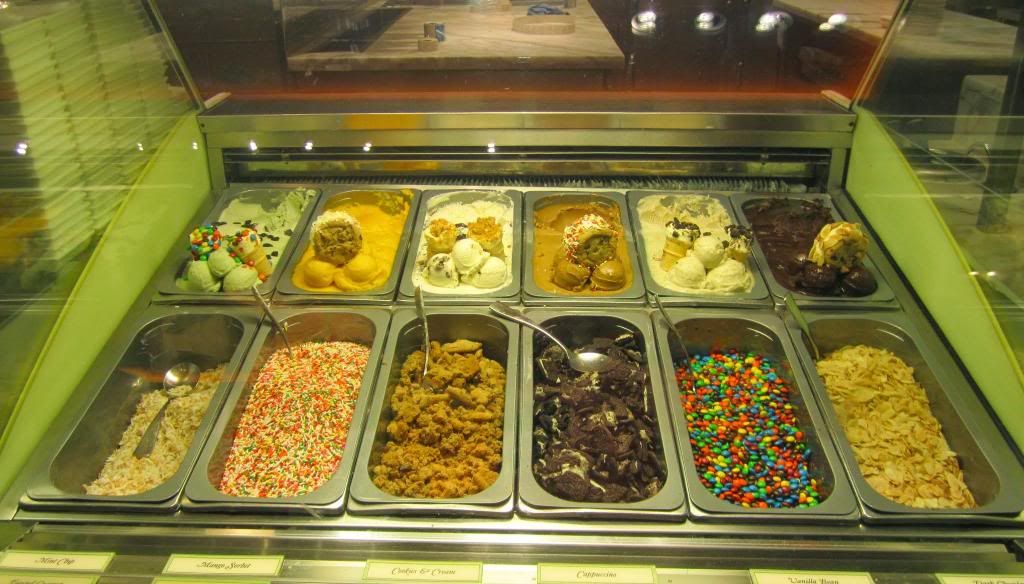 Gelato station
Crossaints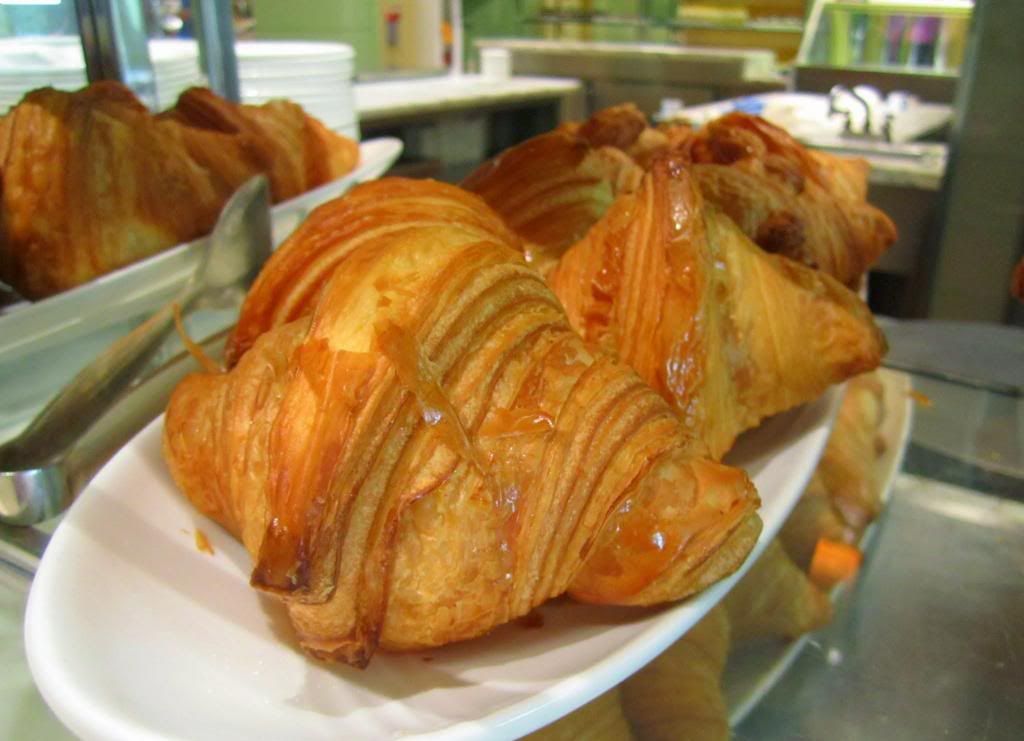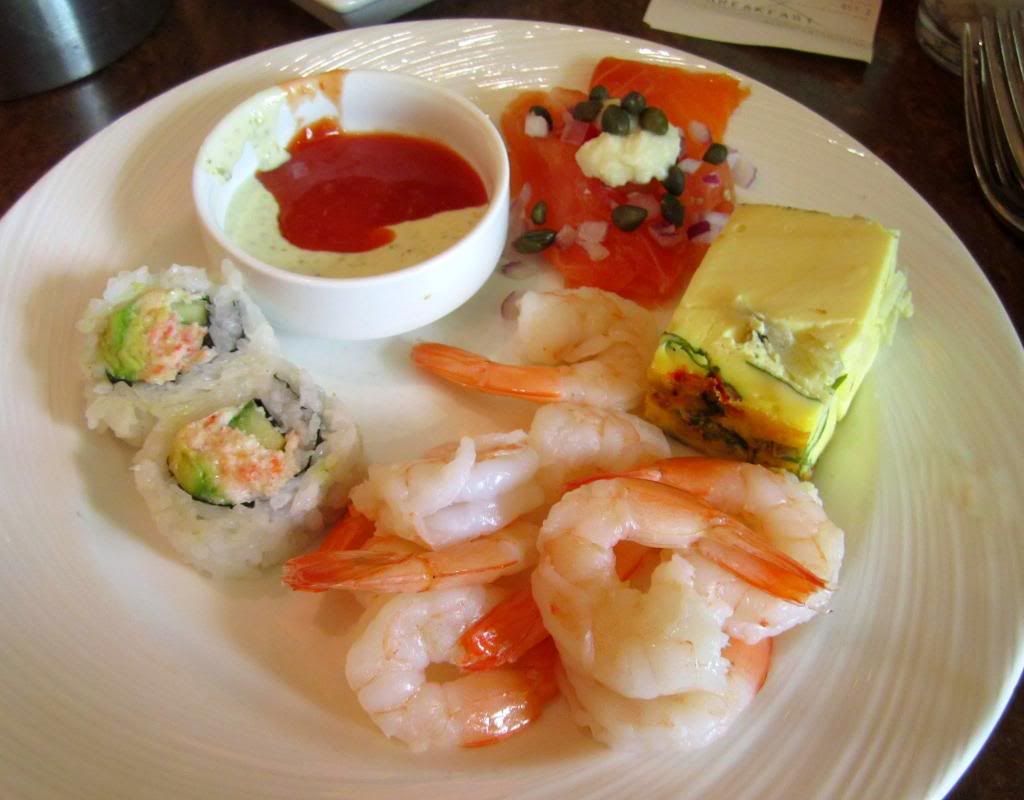 Plate #1: shrimp cocktail, California rolls, smoked salmon, and lobster fritata.
Plate #2: mini cornmeal pancake, hashbrown, chinese pork bbq steamed bun, blintz stuffed with cream cheese and mini bacon waffle.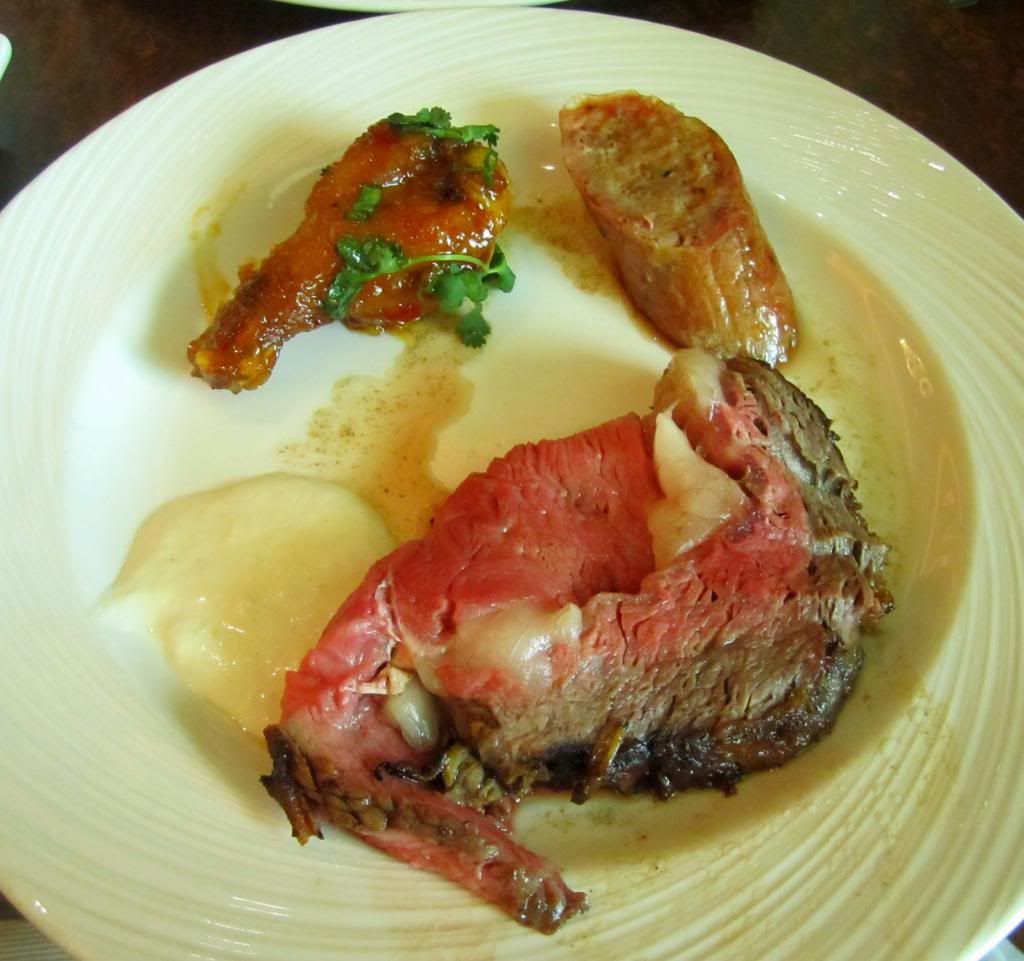 Plate #3: Thai chicken wing, chicken sausage and prime rib. Yum!
Plate #4 lemon pussind, rice pudding with mango puree and vanilla cream puff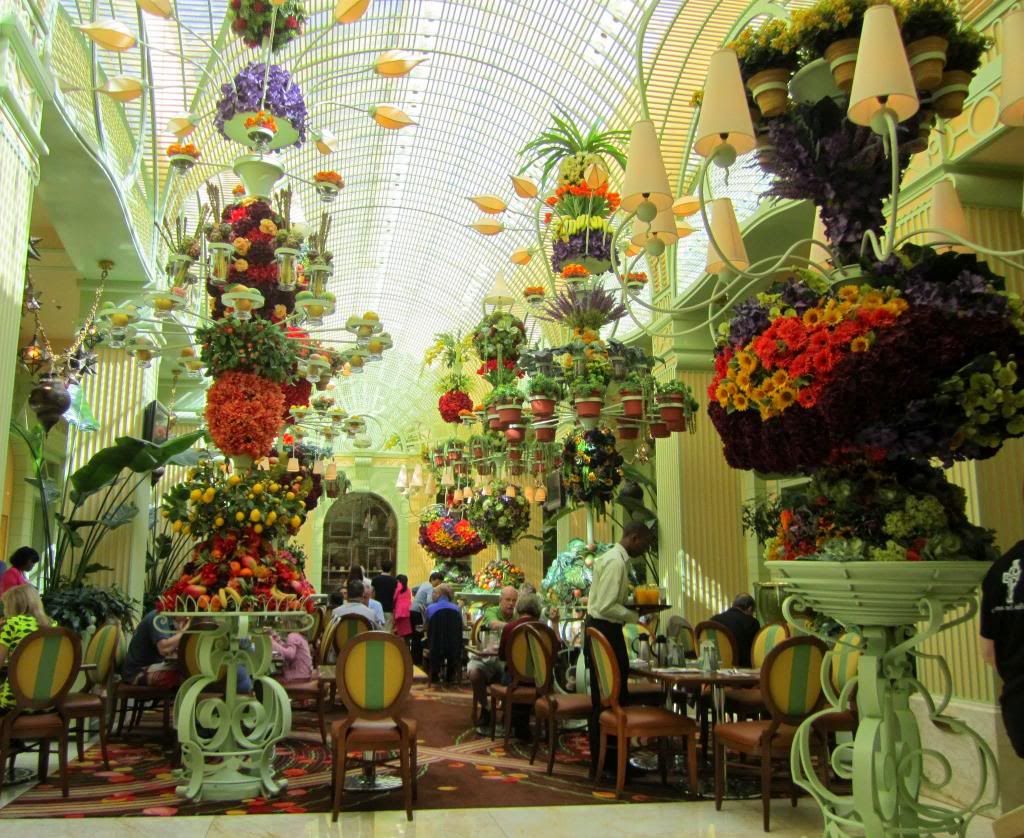 Beautiful and whimsical dining area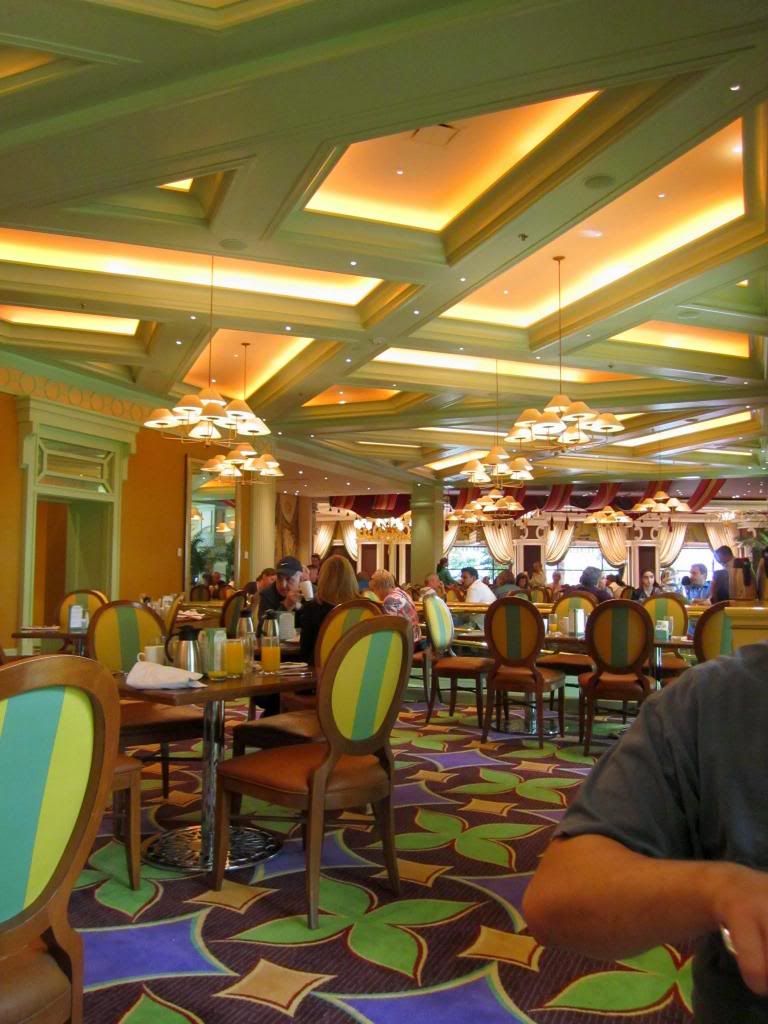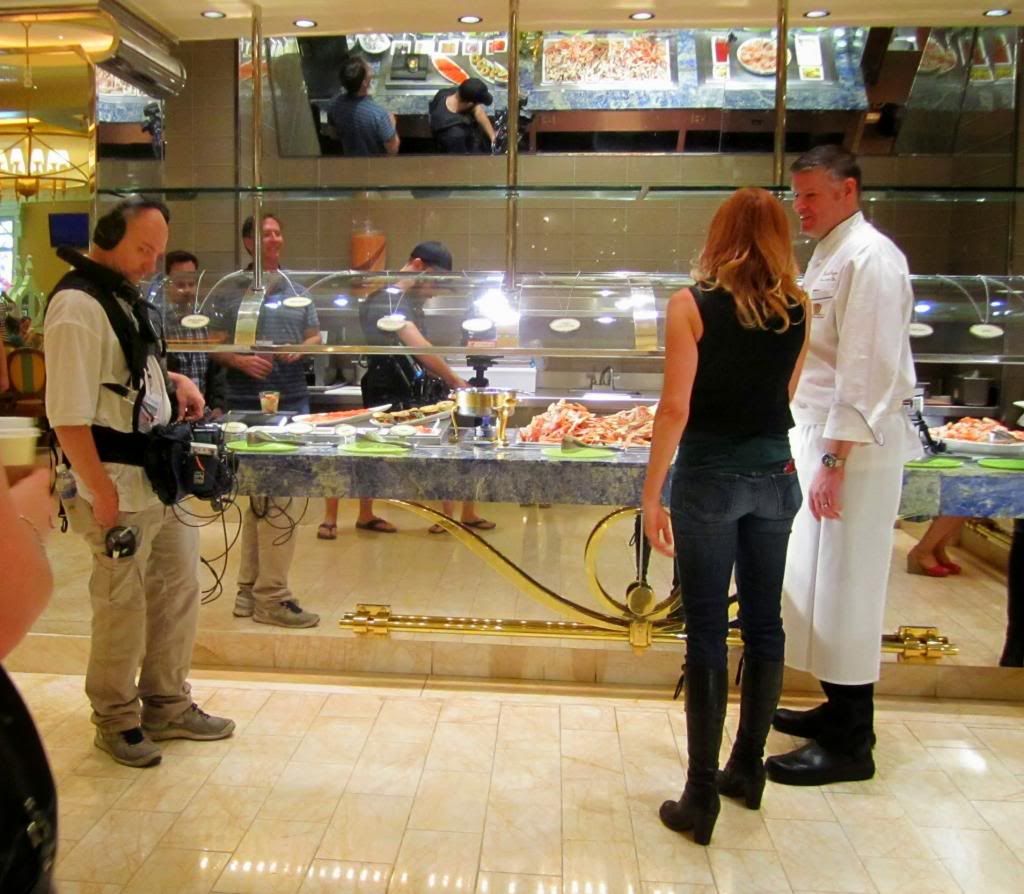 I spotted Travel Channel filming. The man in white is the executive chef and I overhead them talking about the crab legs.
What is your favorite buffet in Vegas?