Assuuuss...El Hubby Cake's turned 28. Assuuuss...
Asus is a made up word. It means Awww....
I asked what he wanted to do for his birthday. He replied, "Nothing! Absolutely nothing". So that's exactly what we did. But I insisted to take him out for lunch. My treat!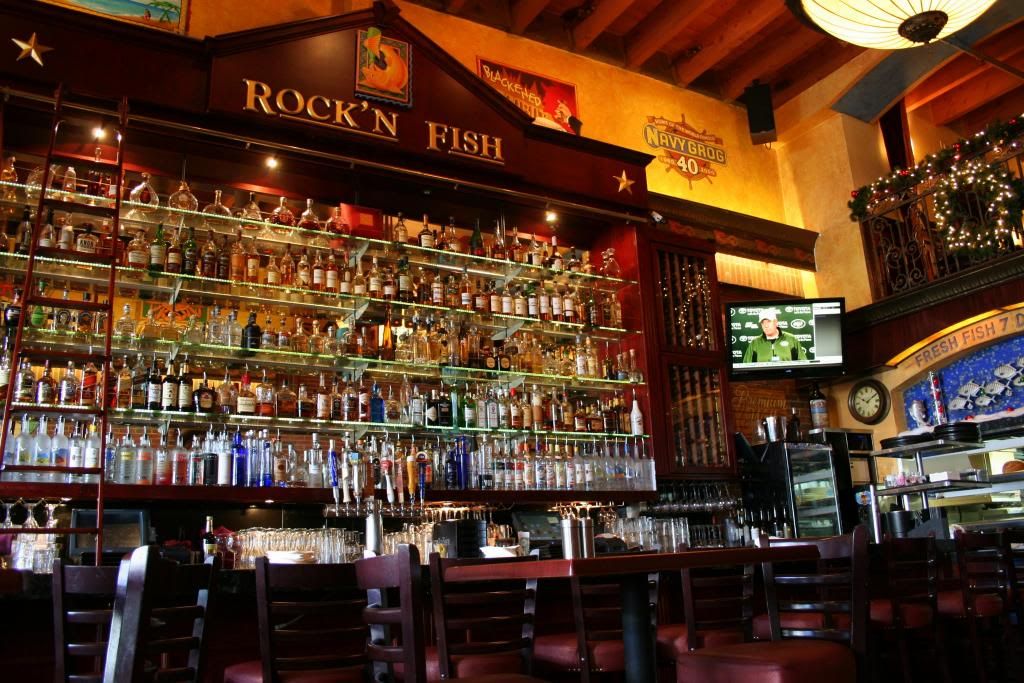 I picked
Rock N' Fish
based on Yelp reviews. It's a seafood bar/restaurant located on Manhattan Beach. It's located on the strip and is only a block away from the pier so it's hard to miss. The photos on Yelp looked really good so was quite excited to try it.
Complimentary
Sourdough with butter
. I just love free bread at restaurants.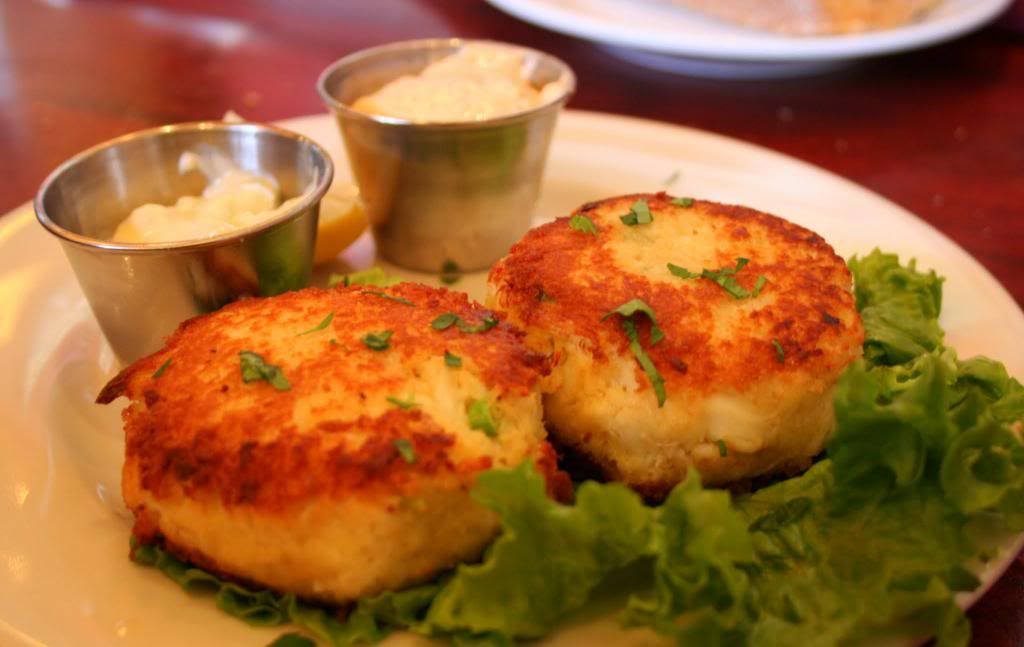 Crab Cakes
for appetizer. This is how crab cakes should be, all meat with little breading. So fresh and light.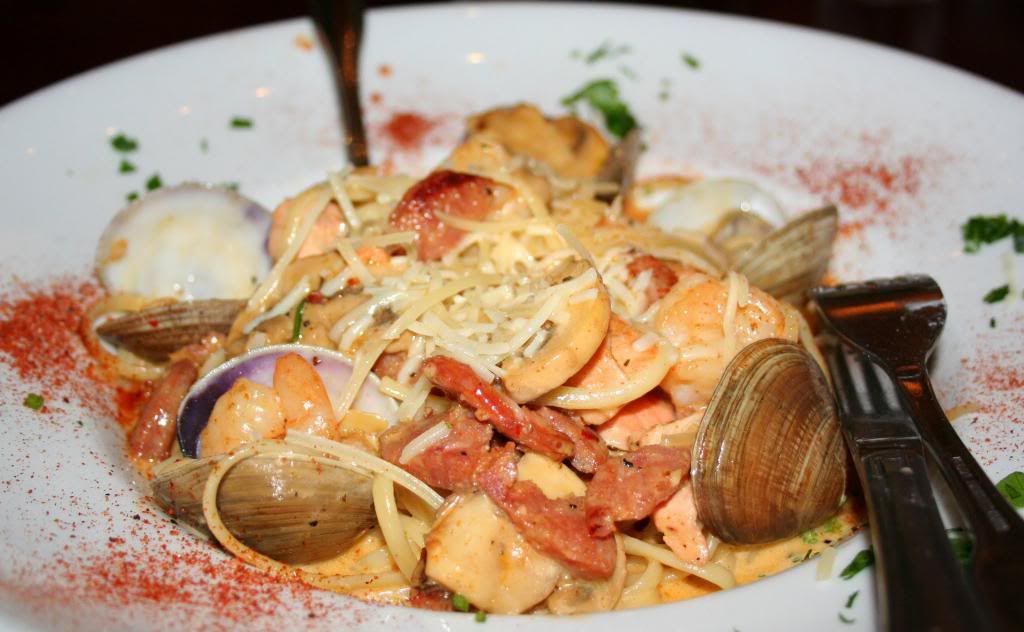 Kiko's mom had the Seafood Jambalay in Linguini. She loved it and so did I. The sauce was very flavorful and the seafood was very fresh. I will get this next time!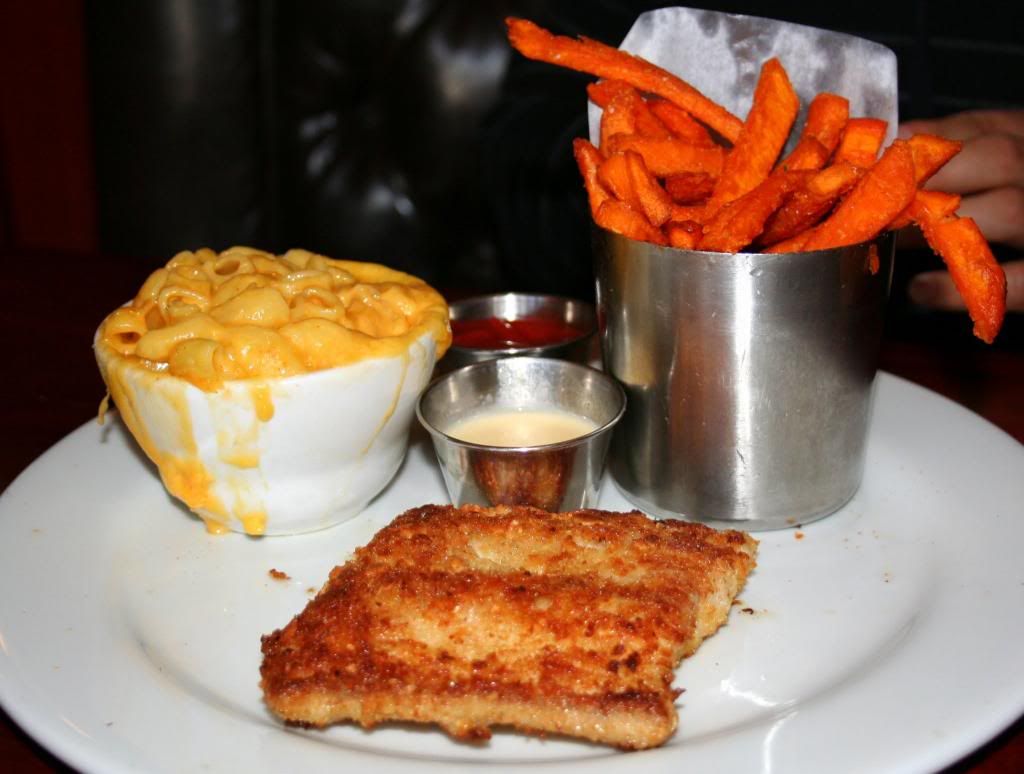 Kiko had the
Crusted Mahi-Mahi
with spicy mac n cheese and sweet potato fries. Don't be fooled by the photo. The fish looked bigger in person. It was so flaky and meaty and fresh!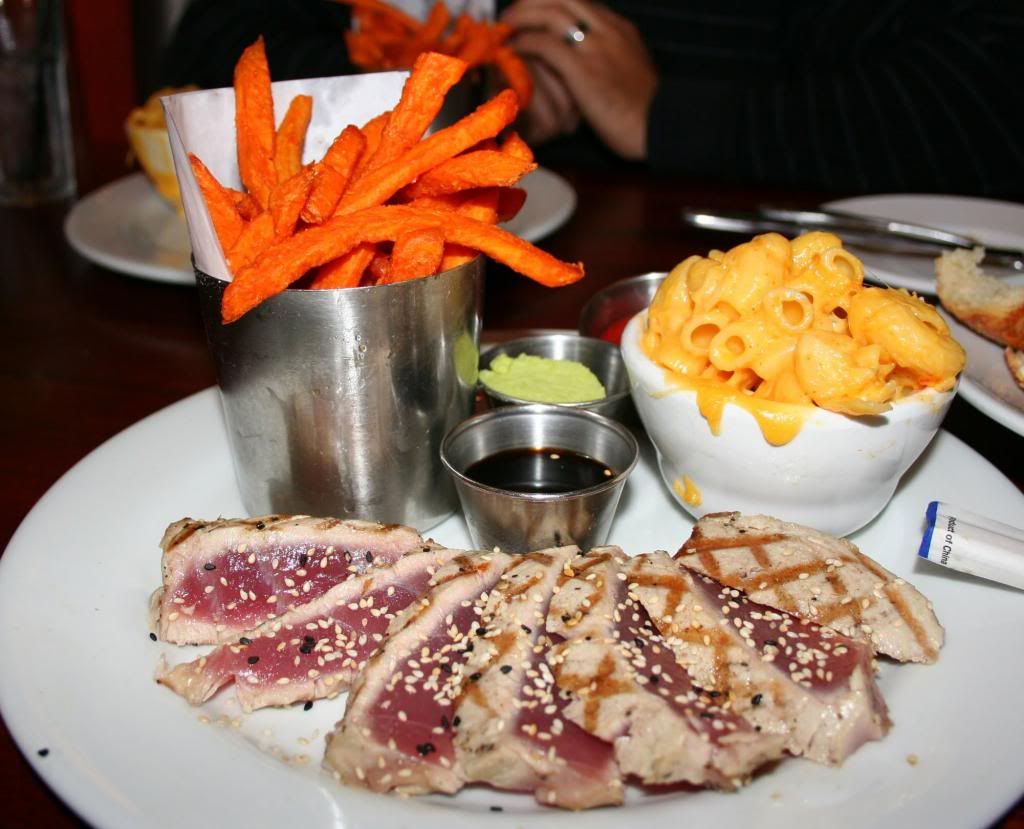 My choice was
grilled Ahi Tuna
with spicy mac n cheese n sweet potato fries. OMG! Again, it's fresh! Definitely something I'll get again. I just wished the mac n cheese was more spicier.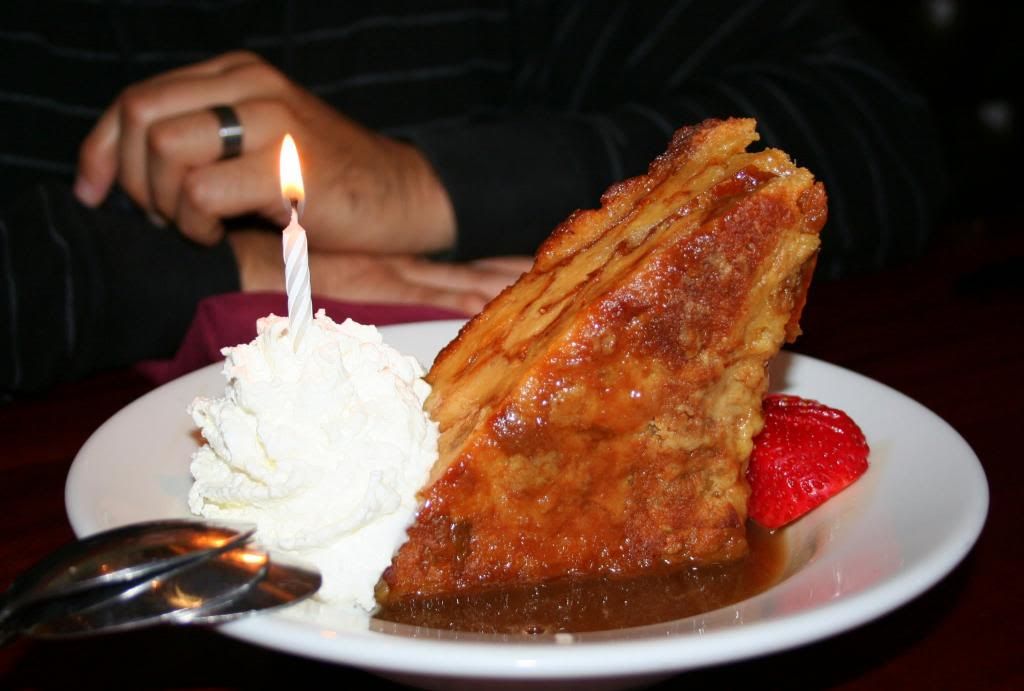 Complimentary Bread Pudding for Kiko. It's a huge portion of bread pudding soaked in a sweet rum sauce. Yum!
Yelp didn't fail me.
Rock N' Fish
is awesome. We will definitely come back again.
120 Manhattan Beach Blvd
Manhattan Beach
,
CA
90266
Neighborhood: Manhattan Beach