I've been on a vegetarian kick lately. Not because I wanna be one, but I just want to incorporate meatless meals though out the week. Here a my 2 favorite vegetarian meals I made not too long ago using a box eggplant cutlet from Trader Joes. I simply baked the cutlets according to package directions and dressed them however I want. You can find it in the freezer section.
"Baked Eggplant Cutlet with Heirloom Tomato Salad"
For the tomato salad, I combined halved baby heirloom tomatoes, olive oil, lemon juice, goat cheese, salt and pepper. So easy and so delish!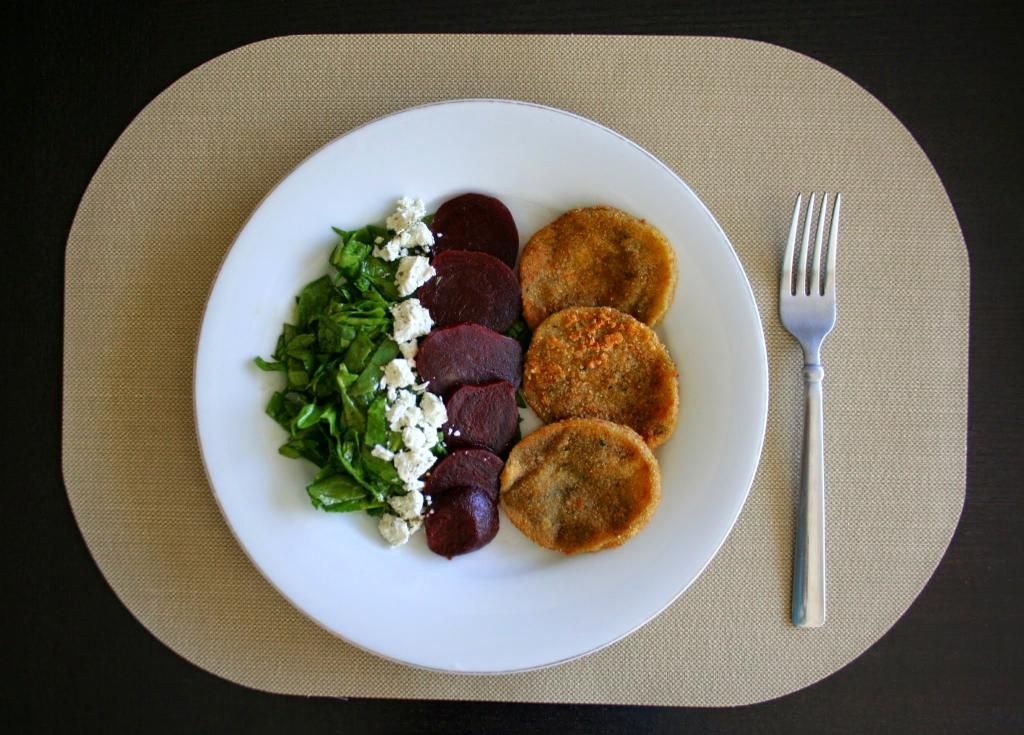 "Baked Eggplant Cutlet with Beet and Goat cheese Salad"
Chiffonade spinach leaves or cut into thin strips, then tossed in a dijon mustard, olive oil, balsamic vinegar dressing.