It's not an authentic Chinese restaurant, but the food is pretty darn tasty.
Came here with 2 of my good friends for a late night dinner right after hanging out at The Lexington Bar, which is a few blocks away.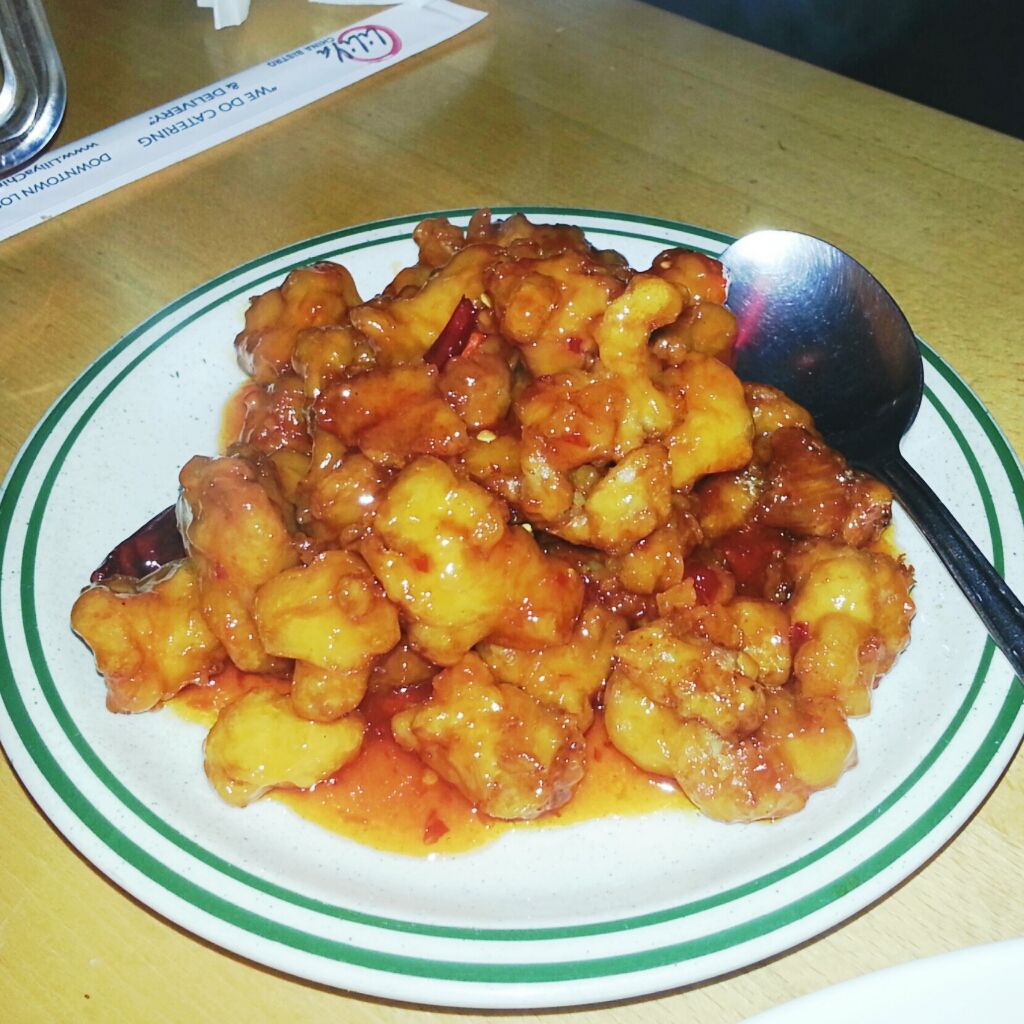 They offer a lot of different Asian cuinese and I notice it's more of a mix of Chinese and Korean. We ended up ordering
Orange Chicken

lol. We just had to get Orange Chicken to be safe lol. It was a great choice though.It was fresh, meaty, not too much breading and sweet. Maybe too sweet for others, but I like it very sweet.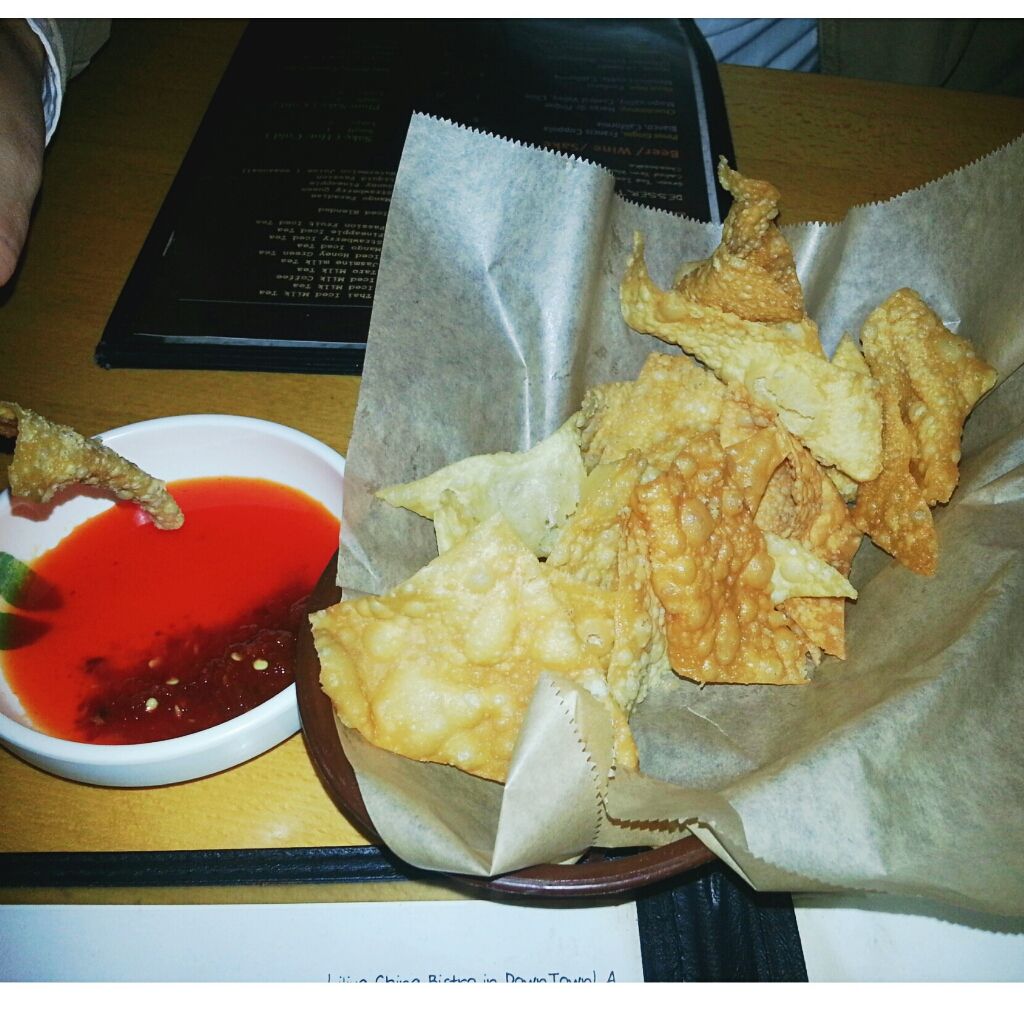 Their complimentary

Fried Wontons

are addicting. Super thin and crispy. It comes with a sweet chili sauce. Sooo good, we couldn't stop munching on them.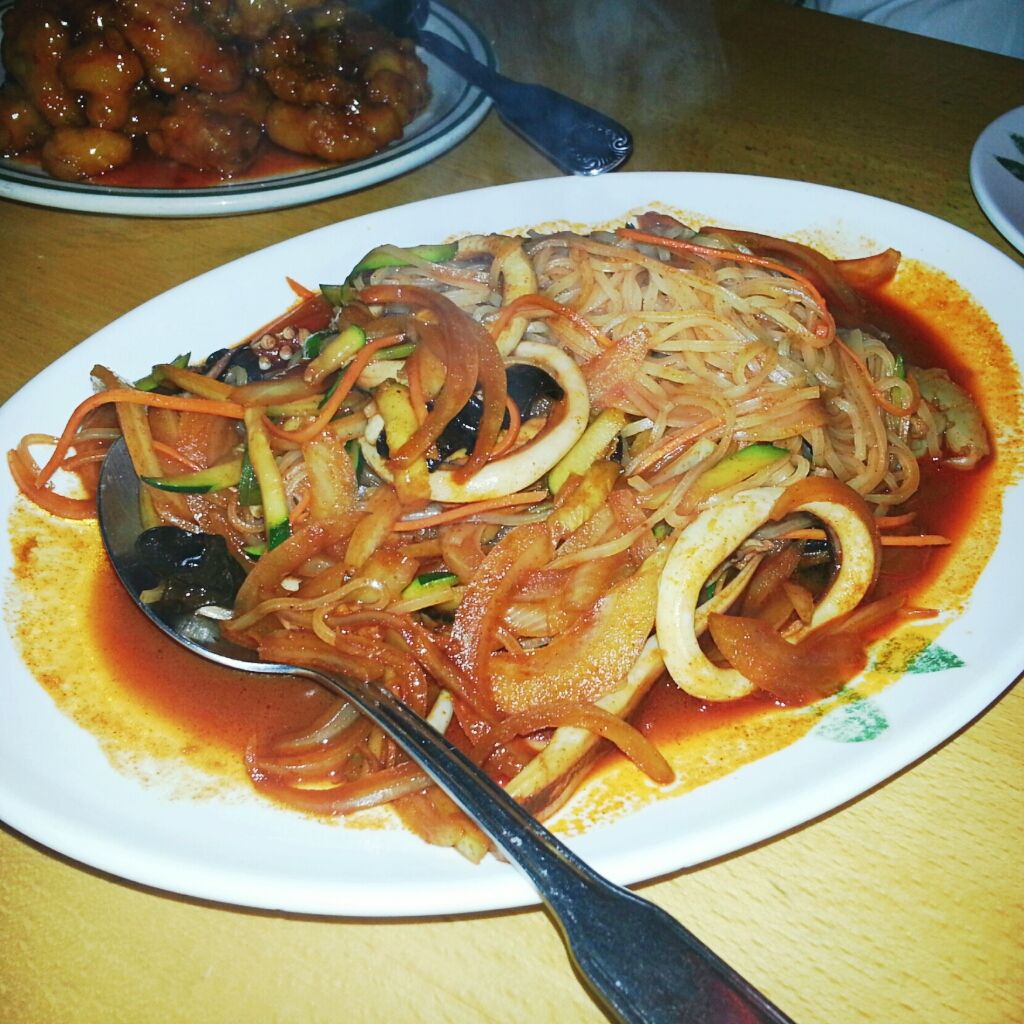 We also had their

Seafood Noodle

. Clear noodles with shrimp, calamari, mussels in a spicy seafood sauce. It screamed Korean more than Chinese because of the spices. If you had spicy Korean noodles then you probably know what I'm talking about. I liked it though. It had enough seafood and it was very spicy.
Liliya China Bistro it's not an authentic Chinese restaurant, but it's pretty darn tasty. If you want the real thing, then go to China Town. But if you're in the downtown area, I recommed trying