Kiko and I had Vietnamese food today for a late lunch. We were in the Brea Shopping Center (Brea, Ca) and I saw this Pho restaurant called Pho Ha. I
yelped
it really quick and it has pretty good reviews from people, so we decided to try it.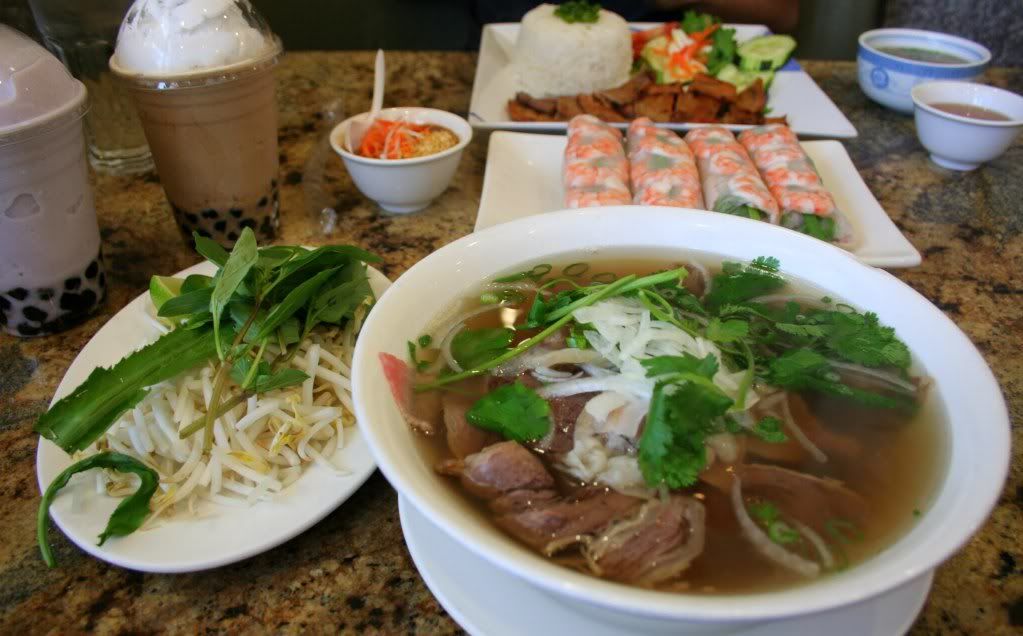 For appetizer, we ordered the
Spring Roll with peanut sauce
. This place makes them really good and I like how they are quite big. It has coked shrimp, lettuce, noodles and thinly sliced pork wrapped like a rice paper like a mini burrito. It sounds a bit weird, but trust me, they are really good!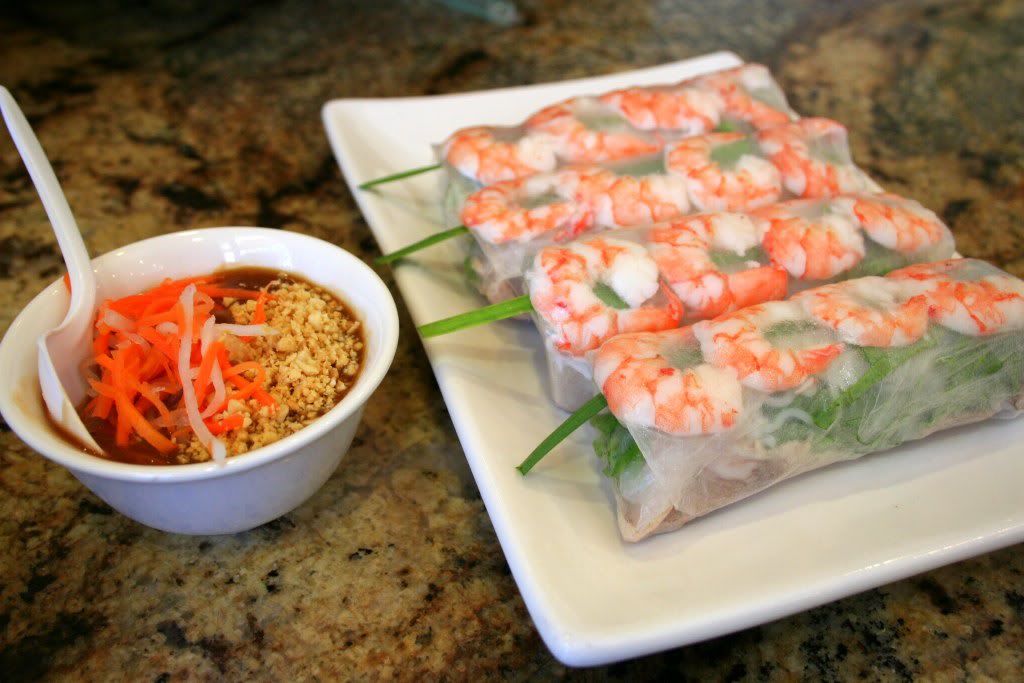 For drinks, I had
Taro Sluchy with Boba,
while Kiko had
Mocha Slushy with Boba
and whipped cream! My Taro Boba had chunks of Taro in it, OMG!!!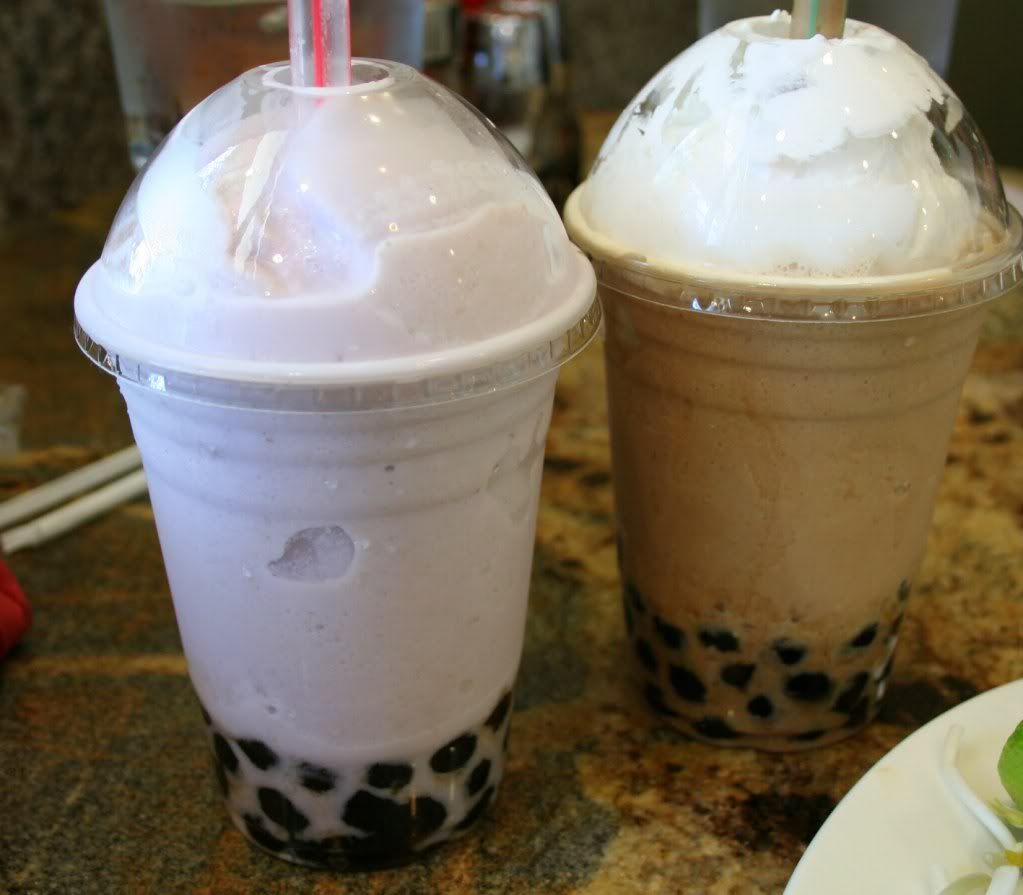 I had a regular bowl of Pho with tripe, tendon and brisket. I love the aroma of Pho. The broth was clean, rich and very flavorful and not oily at all. The noodles were cooked nicely too. There was also a good amount of meat in it, which made me really happy.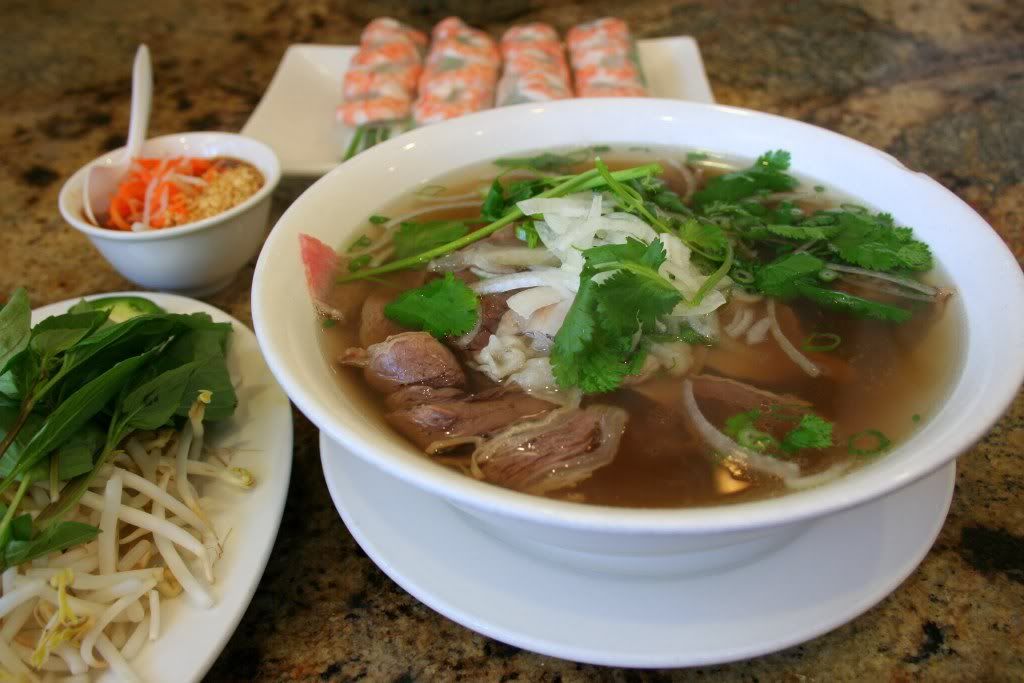 Of course, I added a lot of basil leaves, bean sprouts, cilantro and jalapenos. Oh and a little bit of siracha and hoisin sauce too.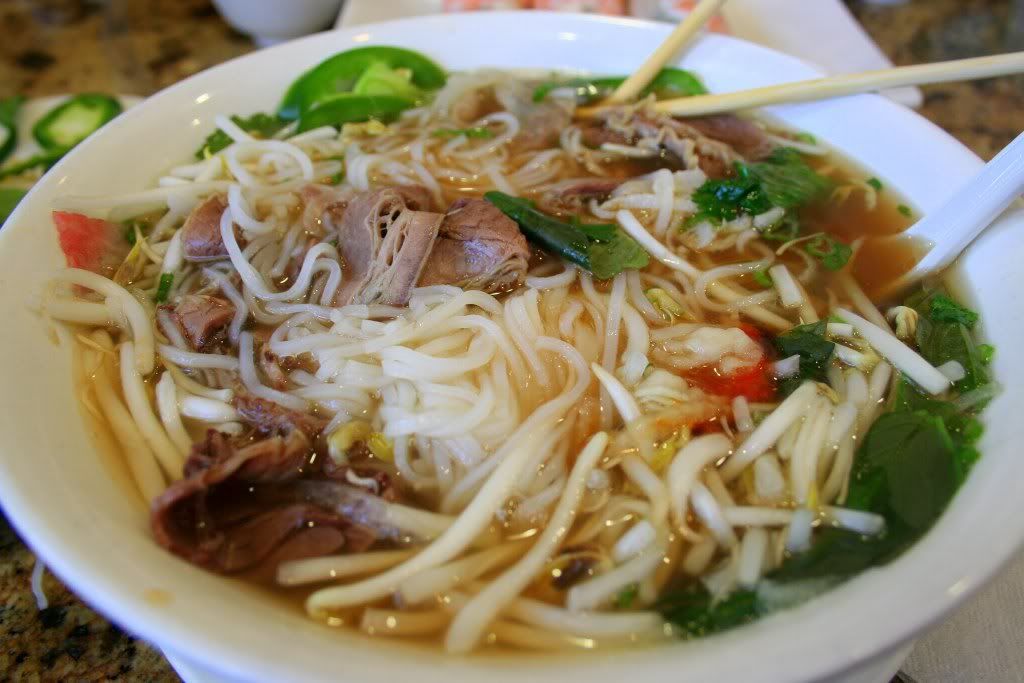 Kiko had the Pork BBQ with Broken Rice with a side of veggies and soup. He really liked it. He said the meat was cooked very well, very soft and tender.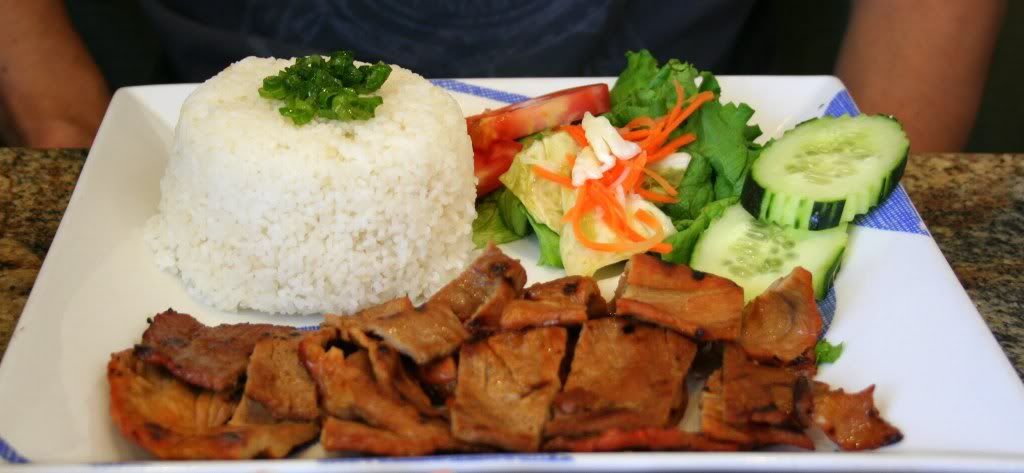 Pho Ha
Brea Plaza Shopping Ctr
1619 E Imperial Hwy
Brea
,
CA
92823
(714) 255-9899
what is your favorite Vietnamese food?