These photos are quite old. I can't believe I forgot to post these awesome drool worthy food photos from La Barca restaurant (Los Angeles, Ca). Kiko's brother and his family took us to this place, and it was just amazing! Just like
Mi Lindo Sinaloa
, it's authentic and fresh Mexican food. I was talking about it for weeks.
For starters, we had the Queso Fondue with half roasted mushrooms and pork chorizo. So addicting! These photos doesn't do any justice. This stuff is sooo good!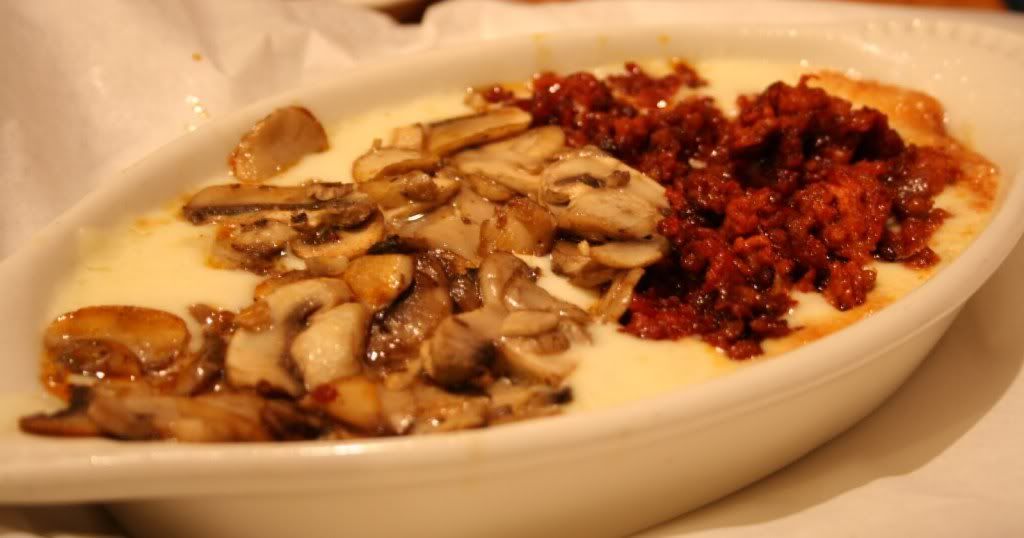 You eat it with their homemade warn corn tortillas! Yum!!!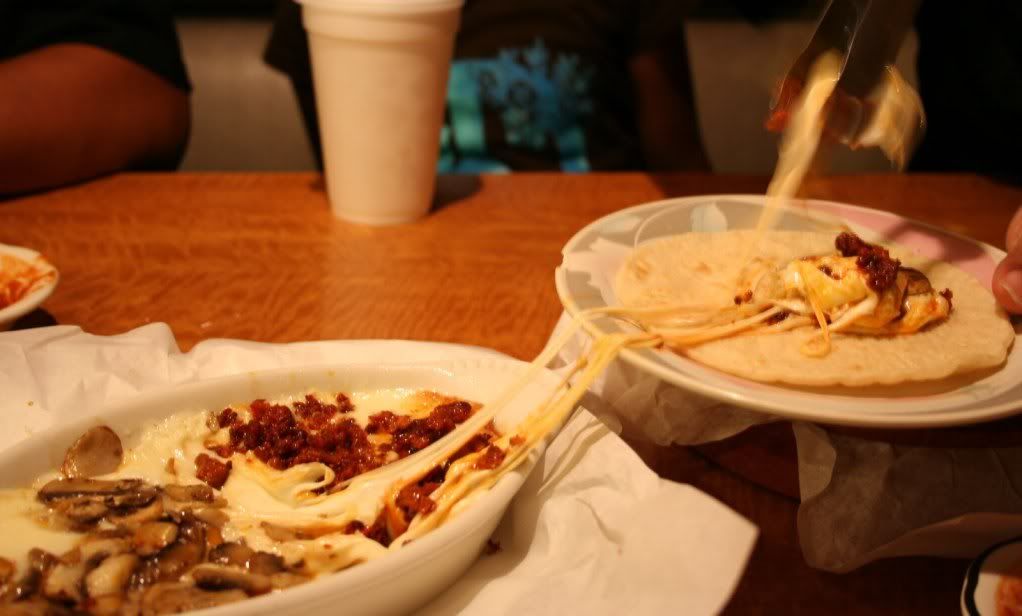 Complimentary homemade tortilla chips fresh out of the fryer with warm red salsa. Never had warm salsa before. It was good but I think I prefer a cold salsa.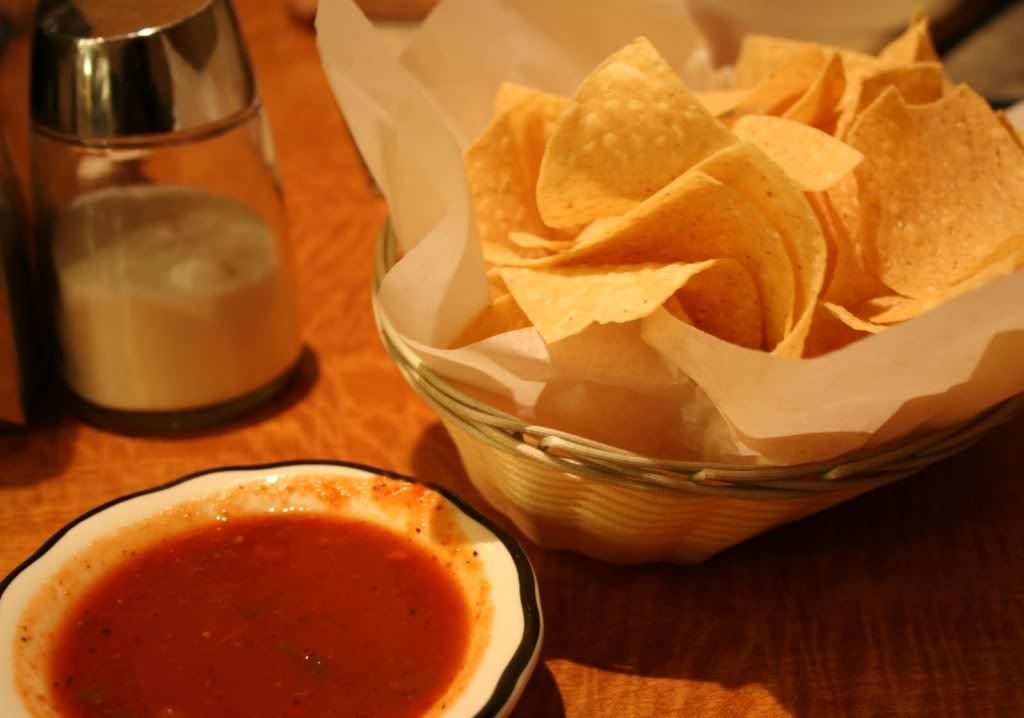 I had their Meat Mocajete. Sorry, I forgot exactly what it was called. It had carne asada, cactus, other vegetables and cheese drowned in a red sauce, which I don't remember what it was made from....Again, sorry! But it was just...Heavenly! Never had anything like it before and I really enjoyed it. Just be careful and don't burn your tongue because it's very, very hot!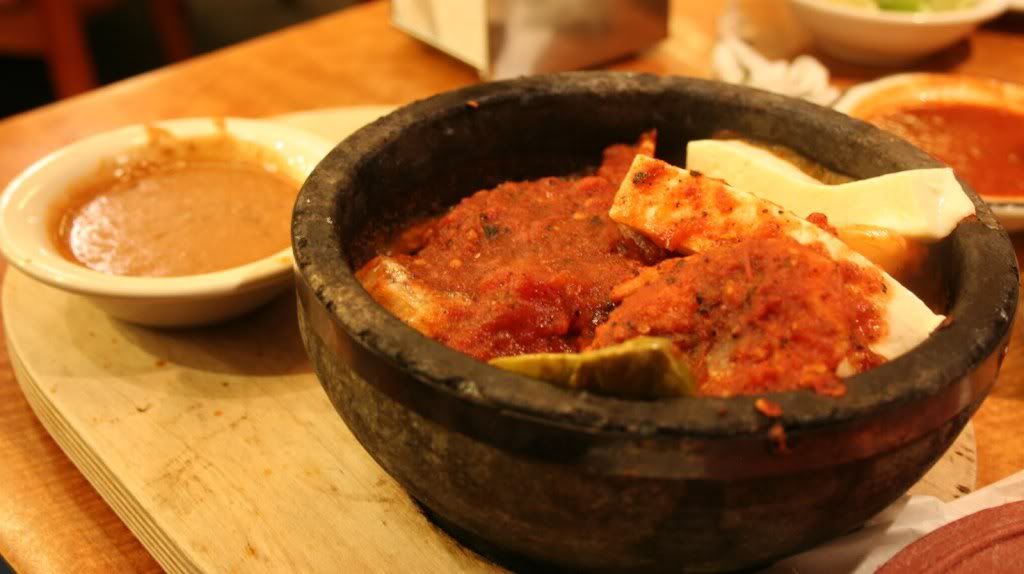 Wanna swim in it?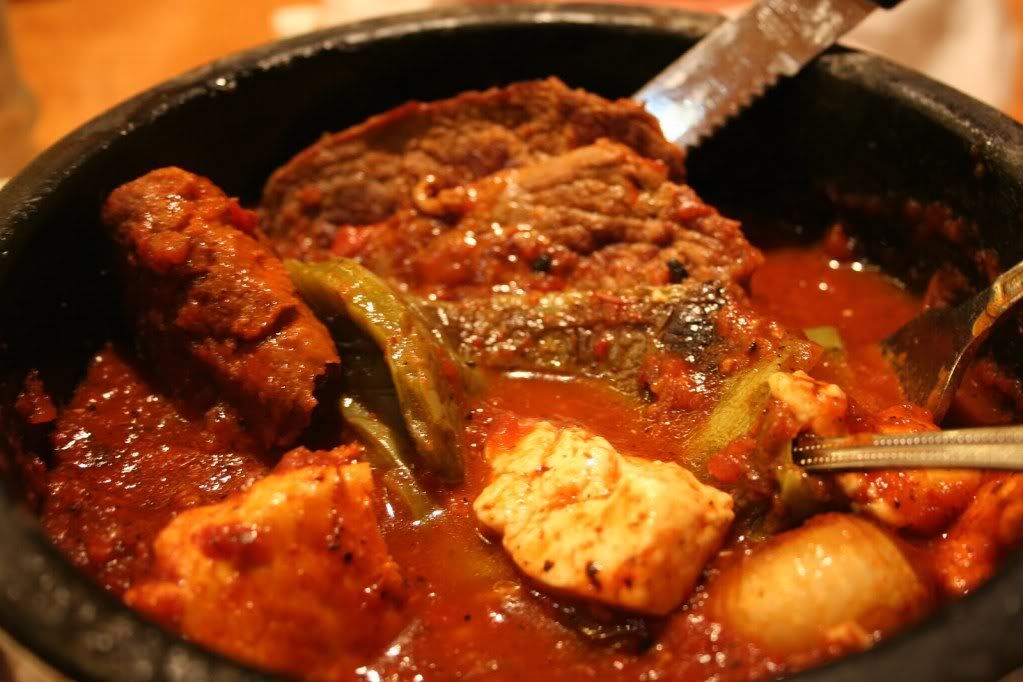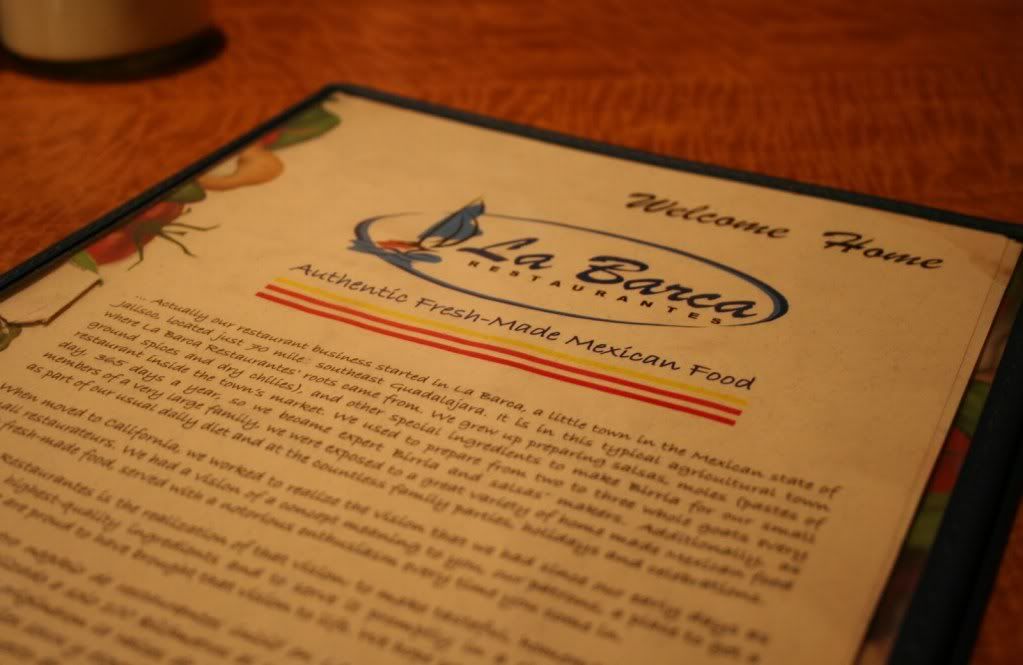 We went for an early dinner on a week day, so it was quite empty. But the restaurant looks beautiful, huh?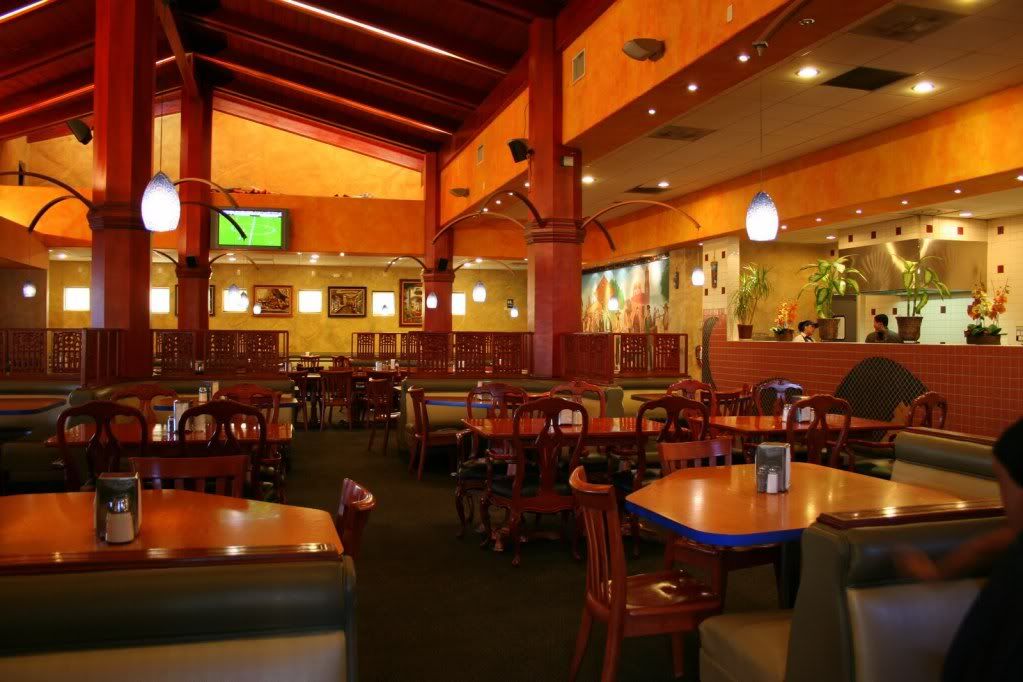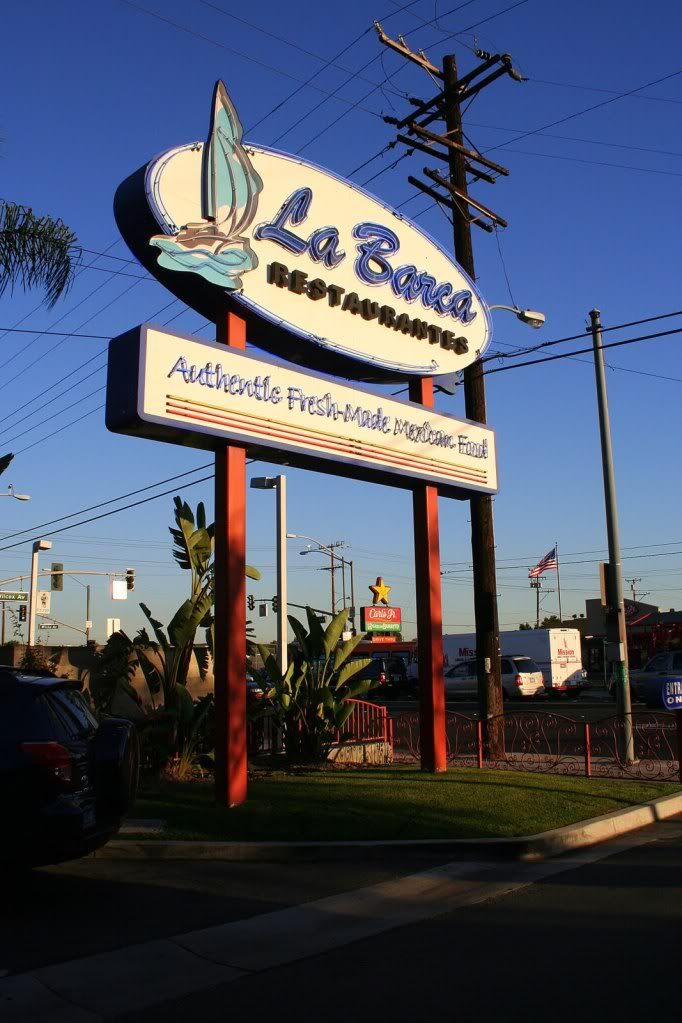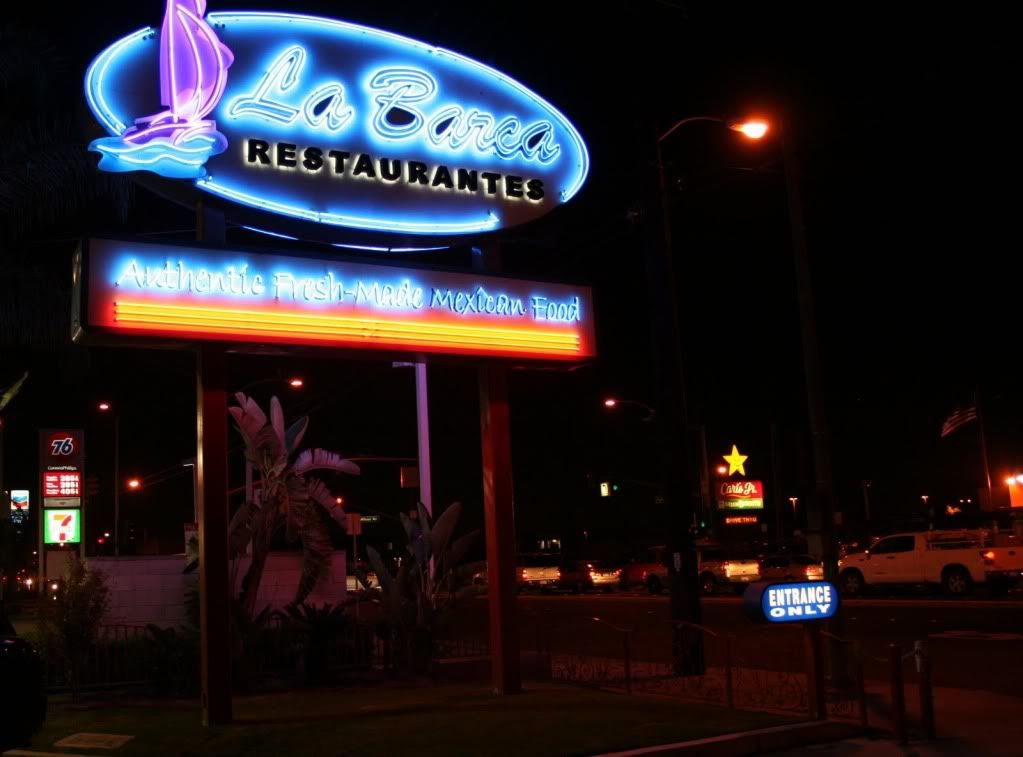 I recommend this restaurant if you are craving a good and authentic Mexican food!