McDonalds for dinner and it's my treat! I pretty much salivate whenever the McDonalds McBites commercial comes on, so I had to get some. Eh...It was disappointing. It has too much breading and not enough chicken ugh! I'll stick to good ol' chicken nuggets next time!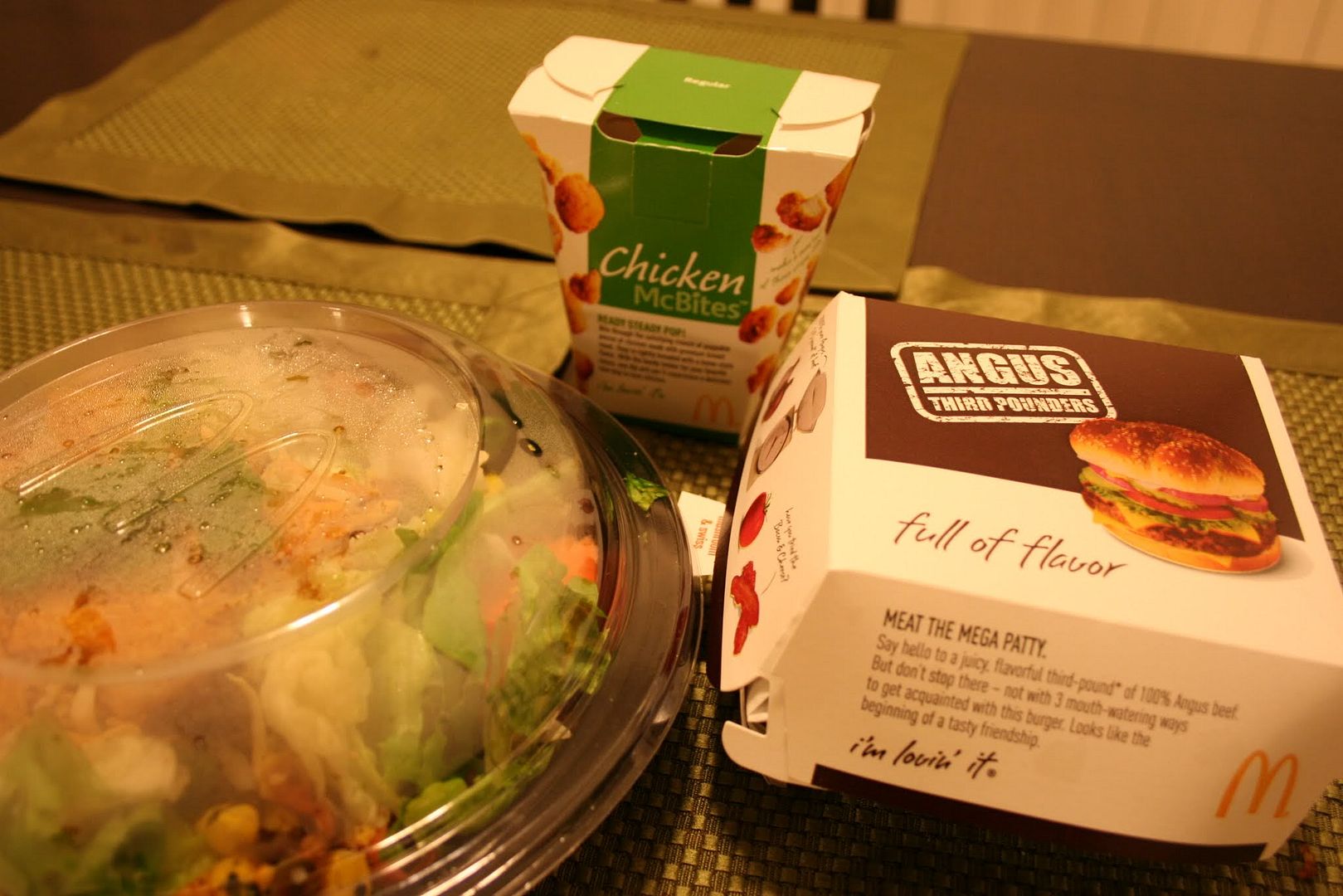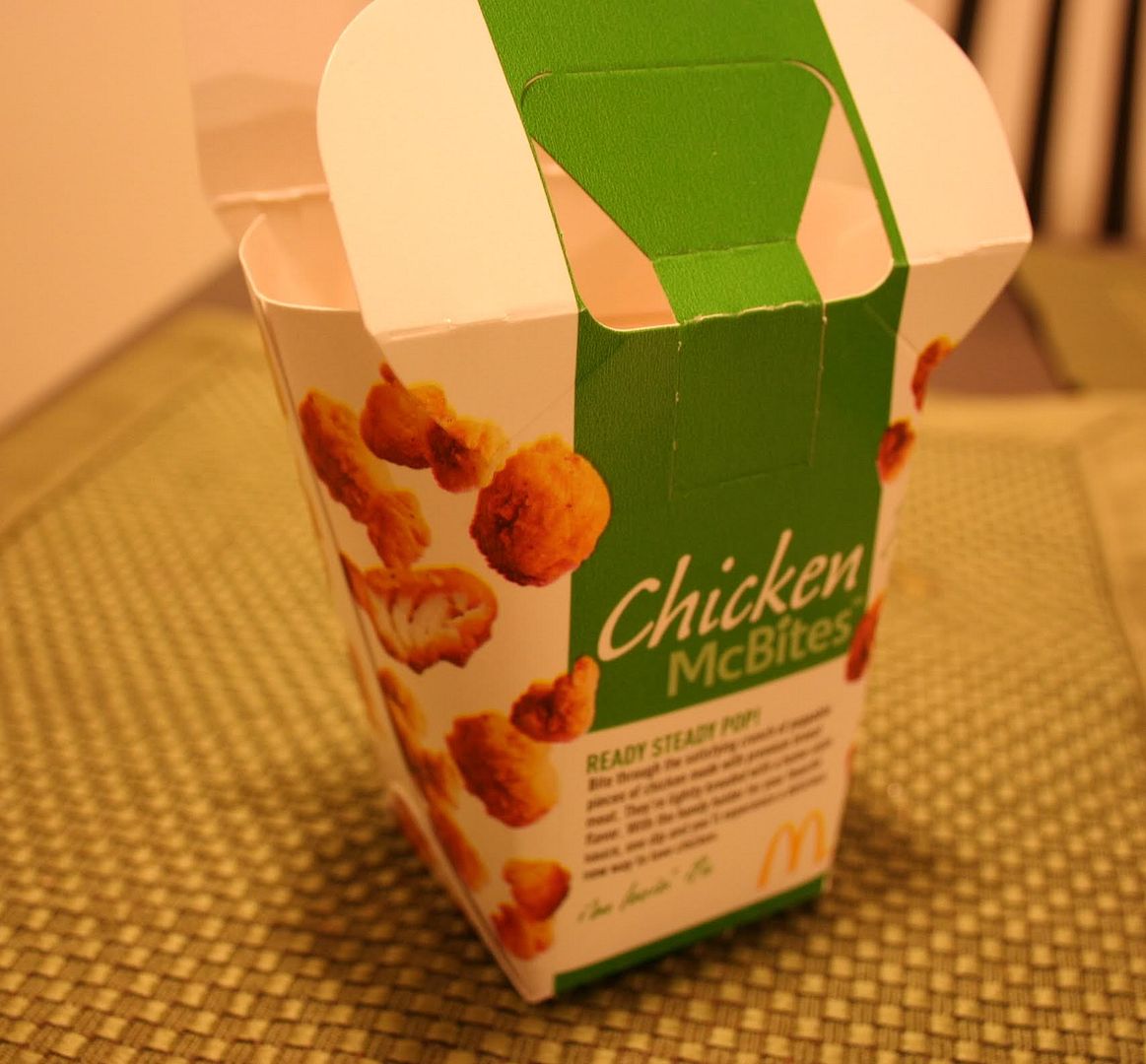 The habanero sauce is pretty good though.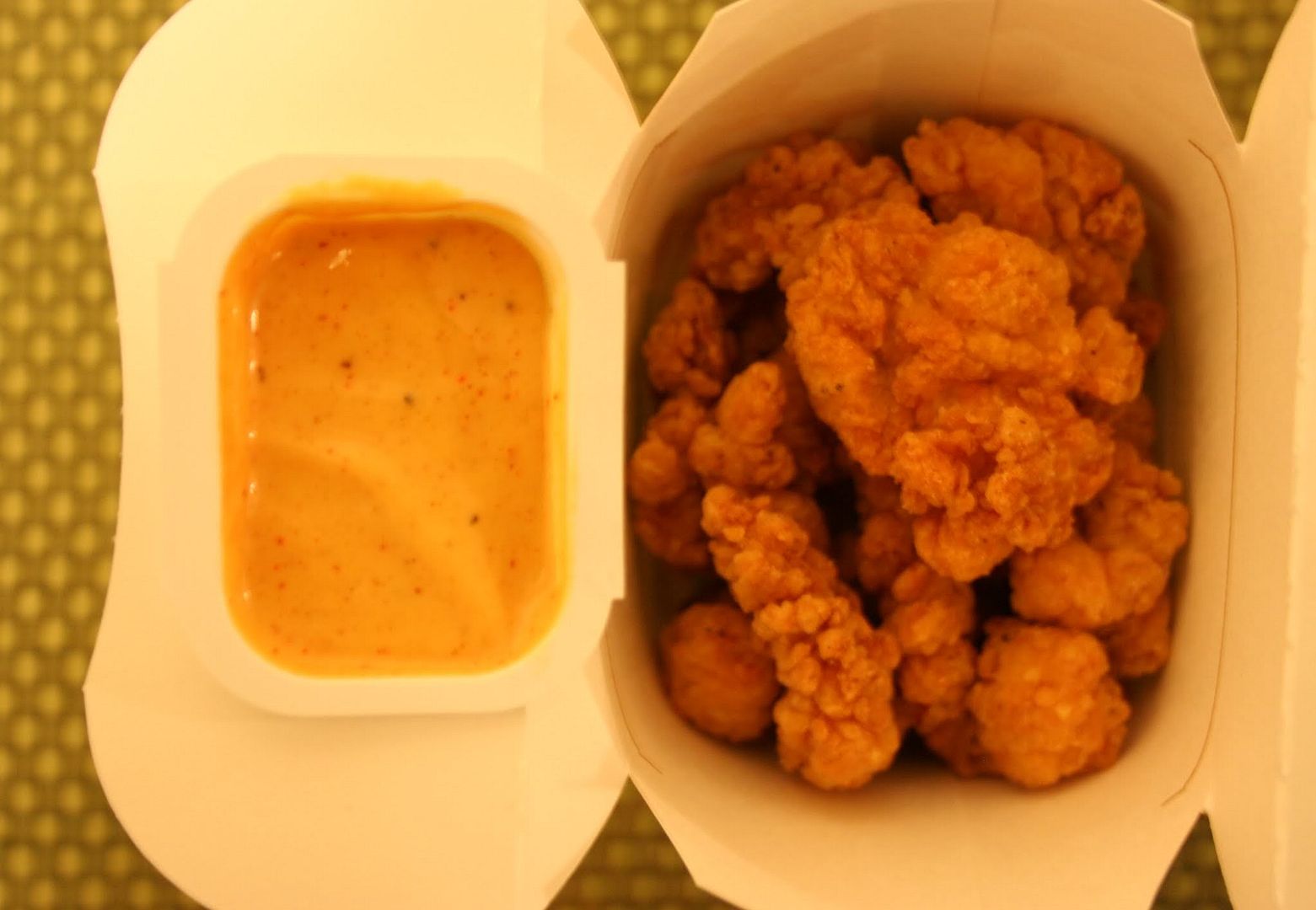 See...too much breading! Not good!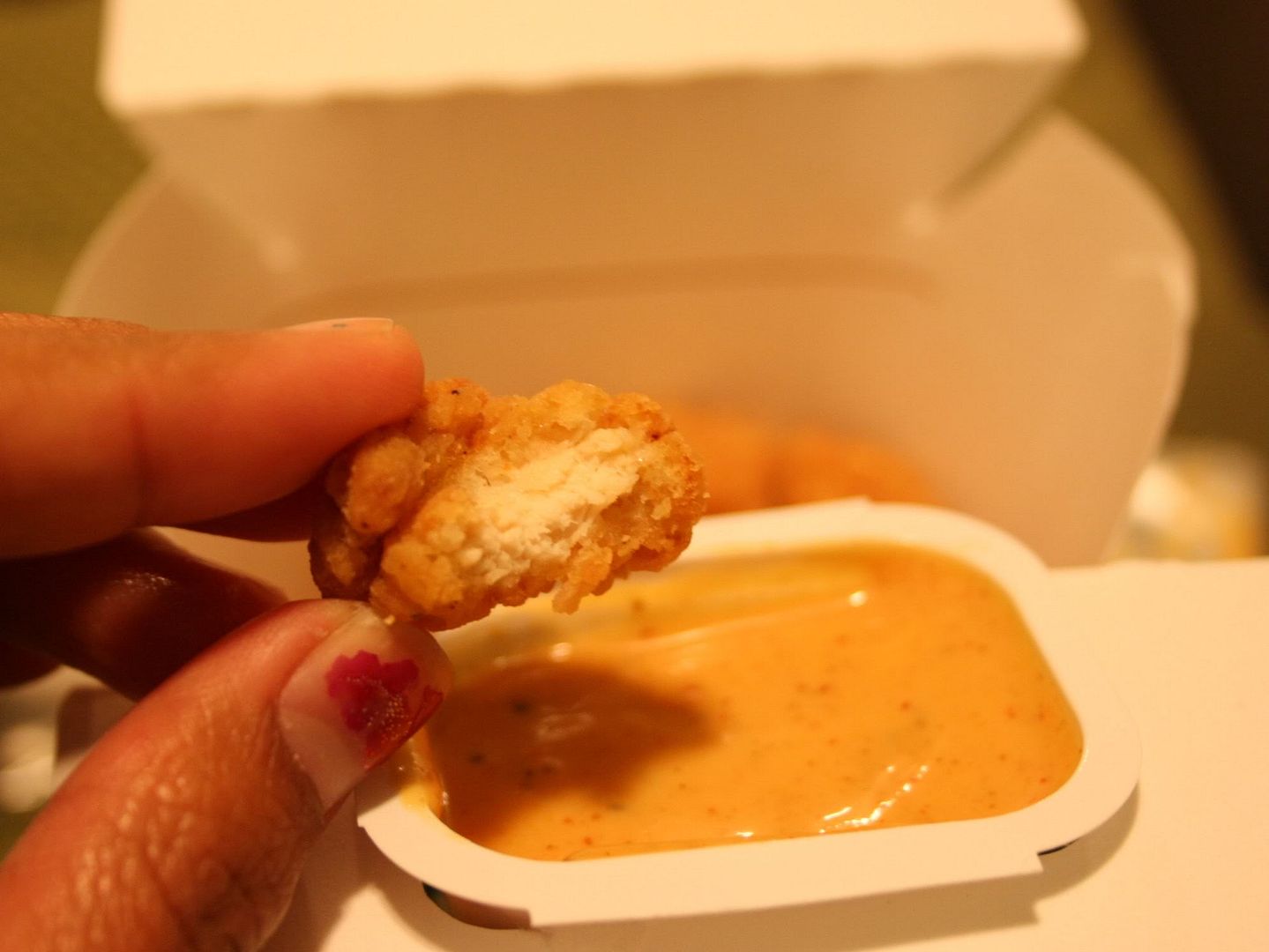 I also had their South Western Grilled Chicken salad. It was pretty good! I like the corn, beans and chips.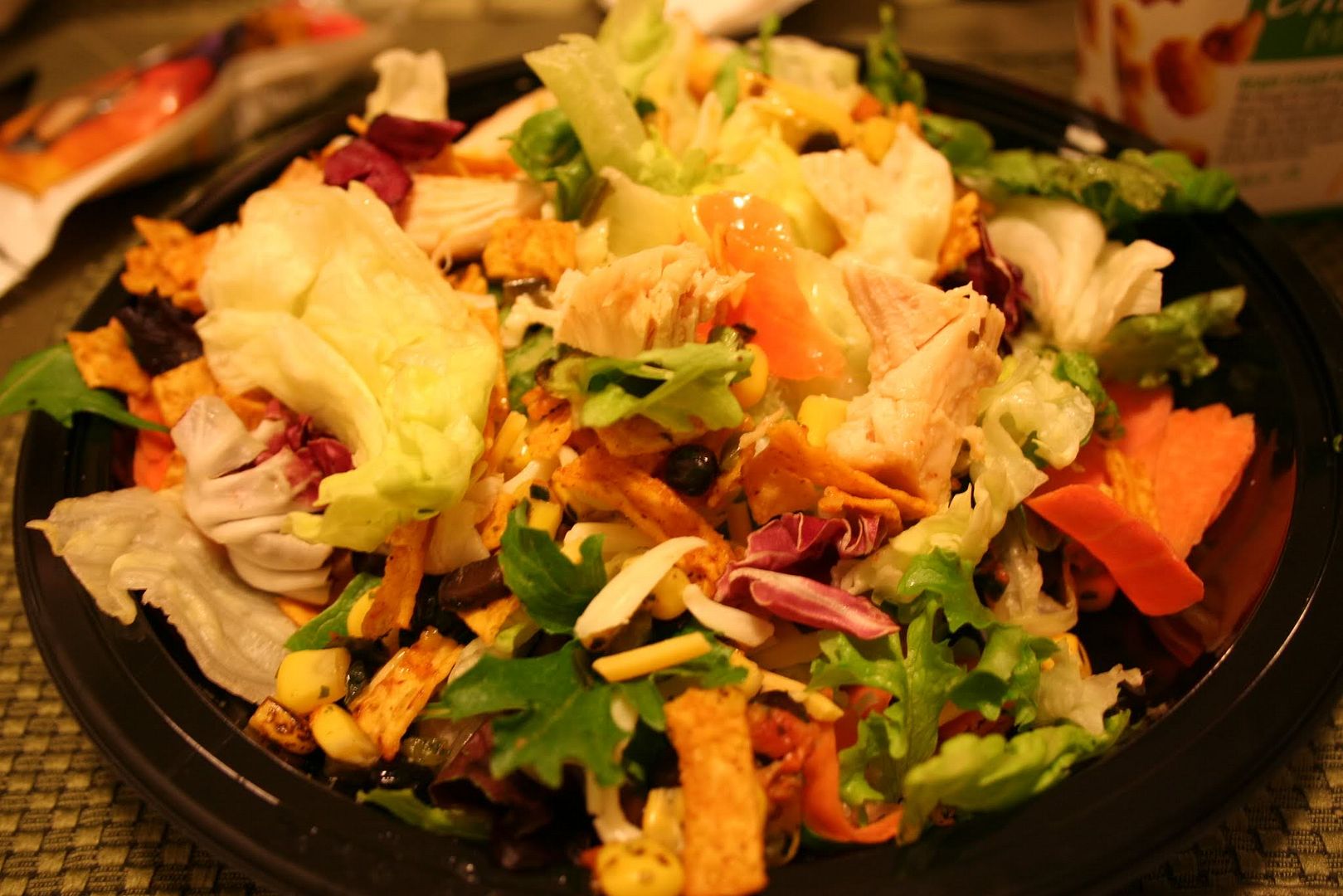 Kiko had their Swiss Angus burger. I should've gotten a burger, dang it!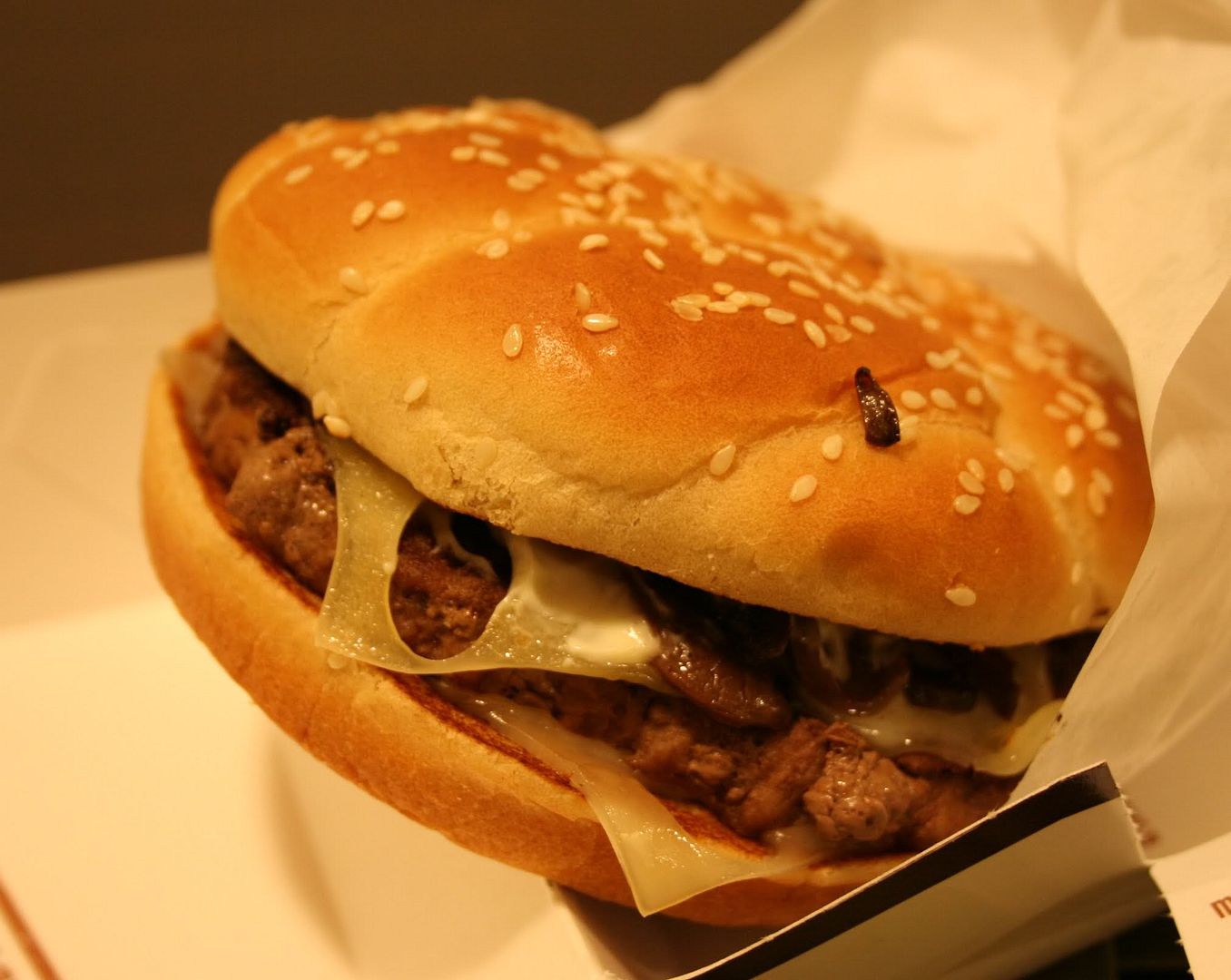 Have you tried McDonald's Chicken McBites?