I hosted my pre-birthday dinner at our place a few days before my birthday. I cooked a delicious baked spaghetti and parmesan bread rolls. Kiko thought I was crazy for wanting to slave in the kitchen, but I didn't mind at all. I love to cook and I love feeding my friends!!!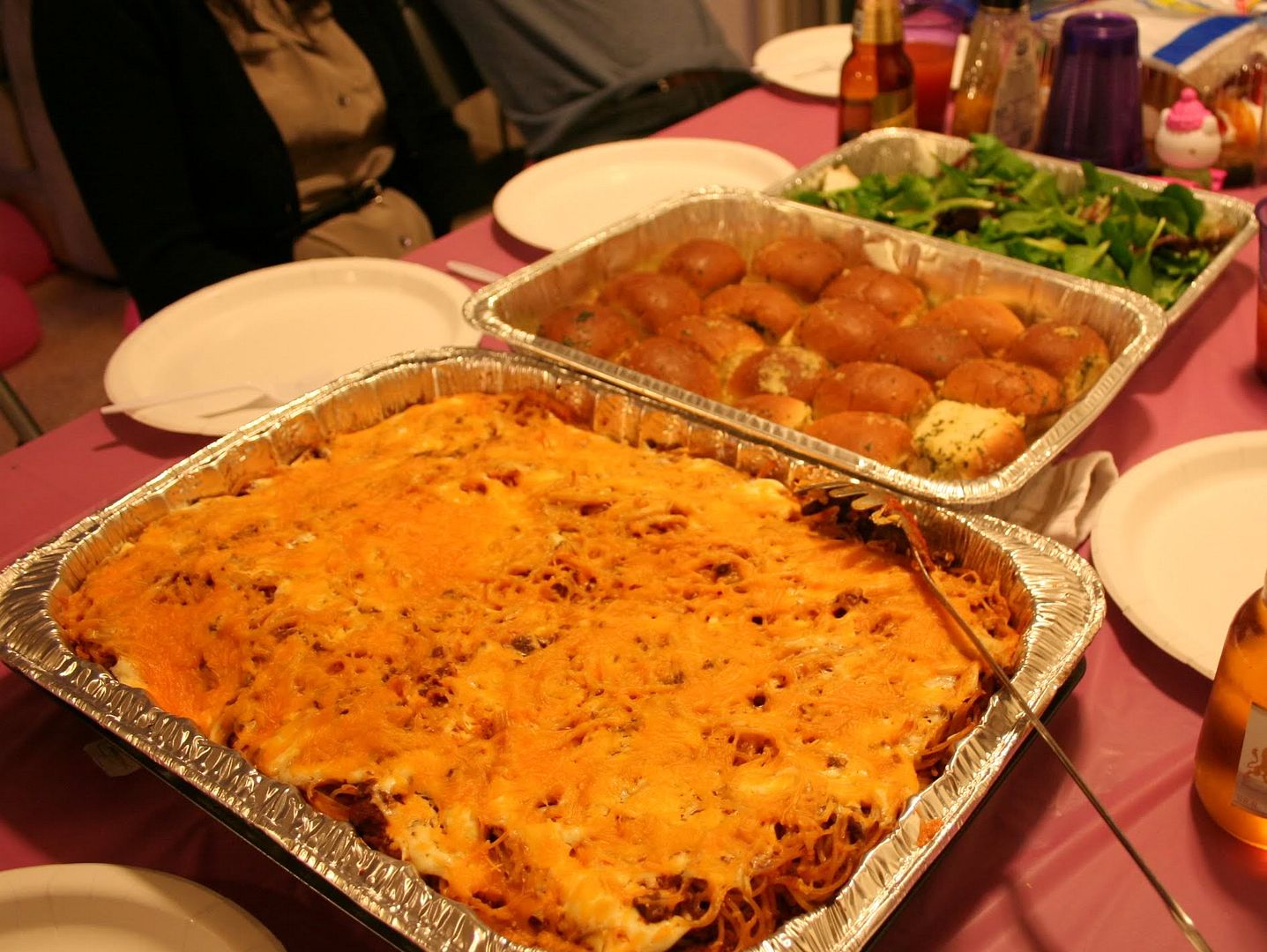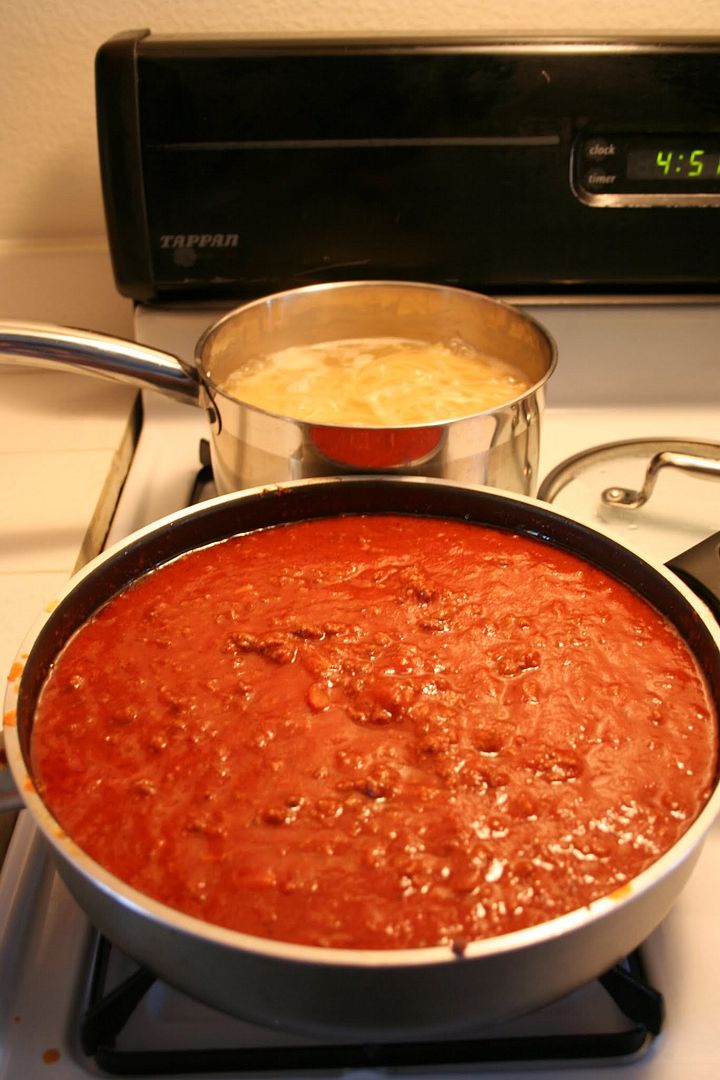 I mixed spaghetti and meat sauce with the noodle and placed it in a big aluminum pan. I made sure there was a lot of sauce because I didn't want the noodles to be dry.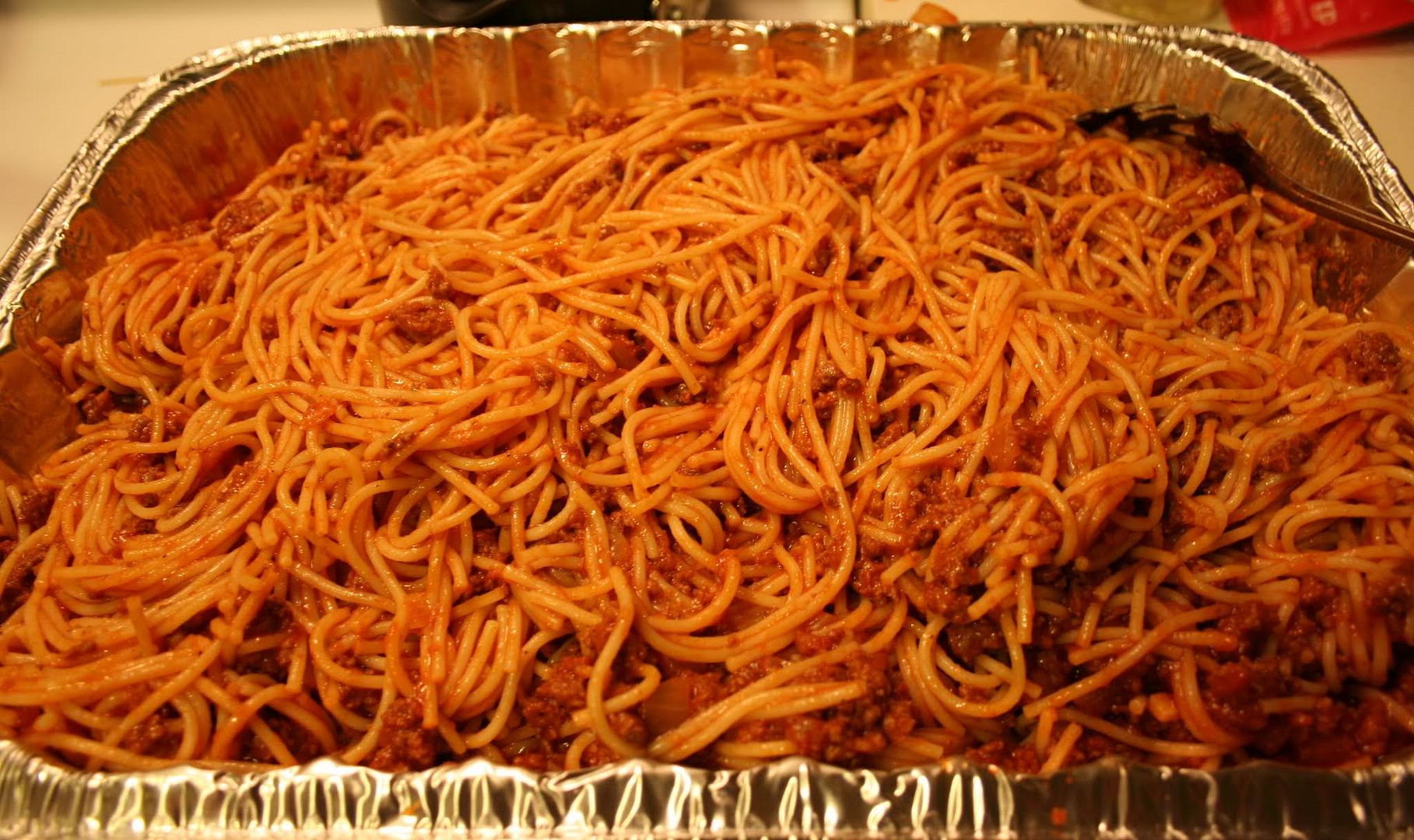 I spread a layer of melted cream cheese on top, sprinkled with shredded cheddar cheese, then baked in the oven in low heat for 15-20 minutes until the cheese formed a nice brownish crust.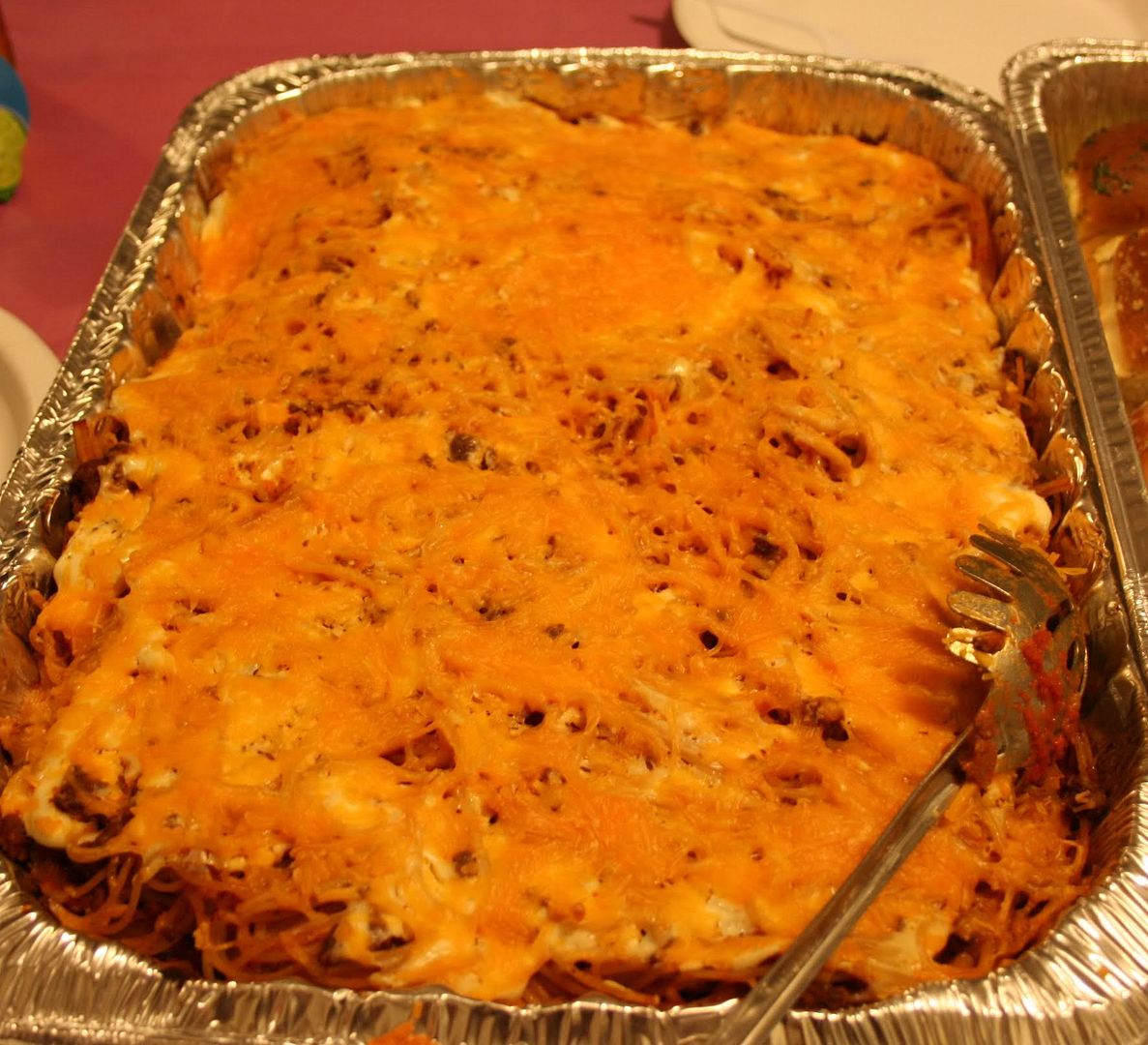 For the parmesan bread rolls, it has Parmesan cheese, dried parsley and butter, then baked until toasted.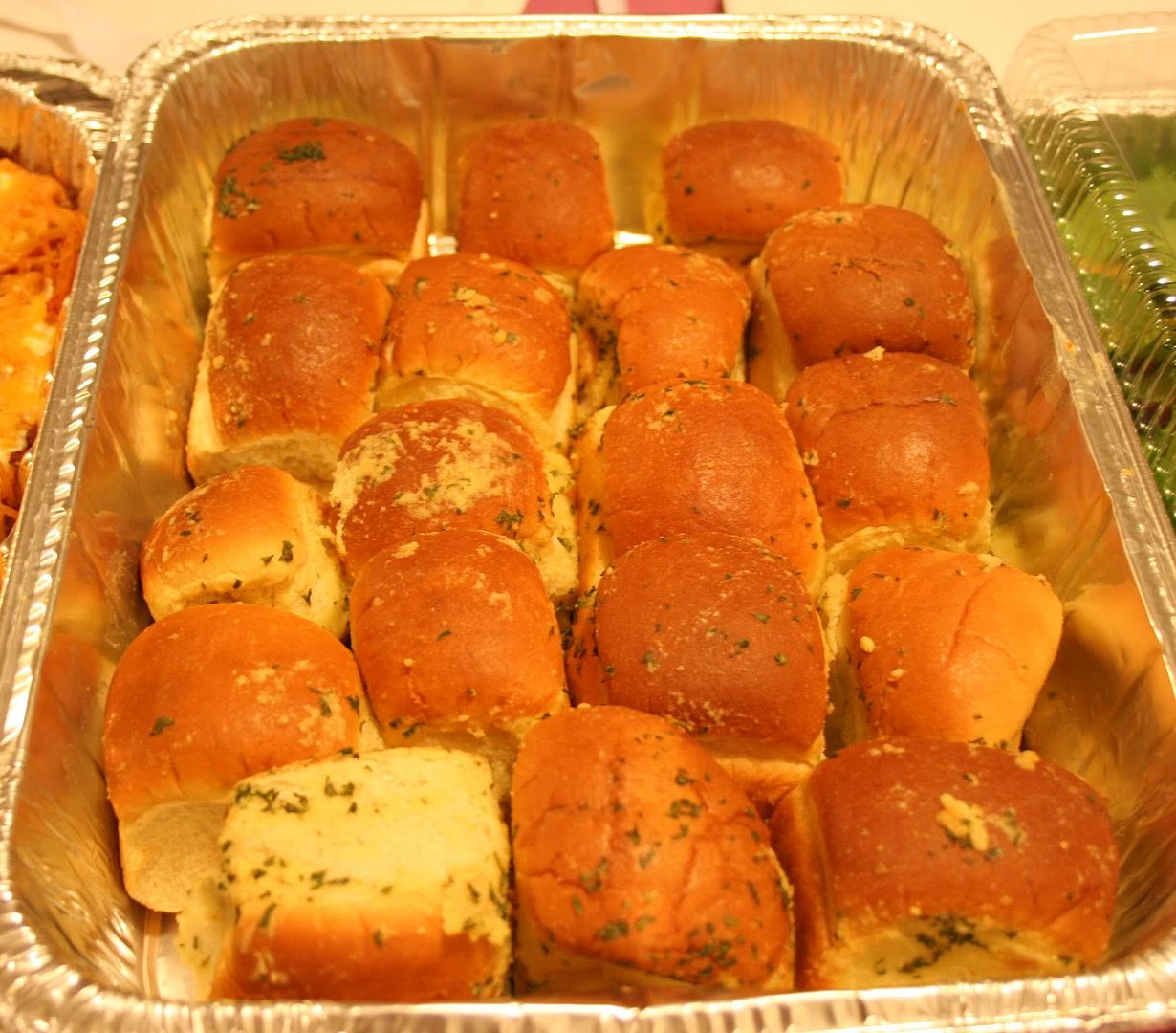 Store bought salad mix and three cheese salad dressing.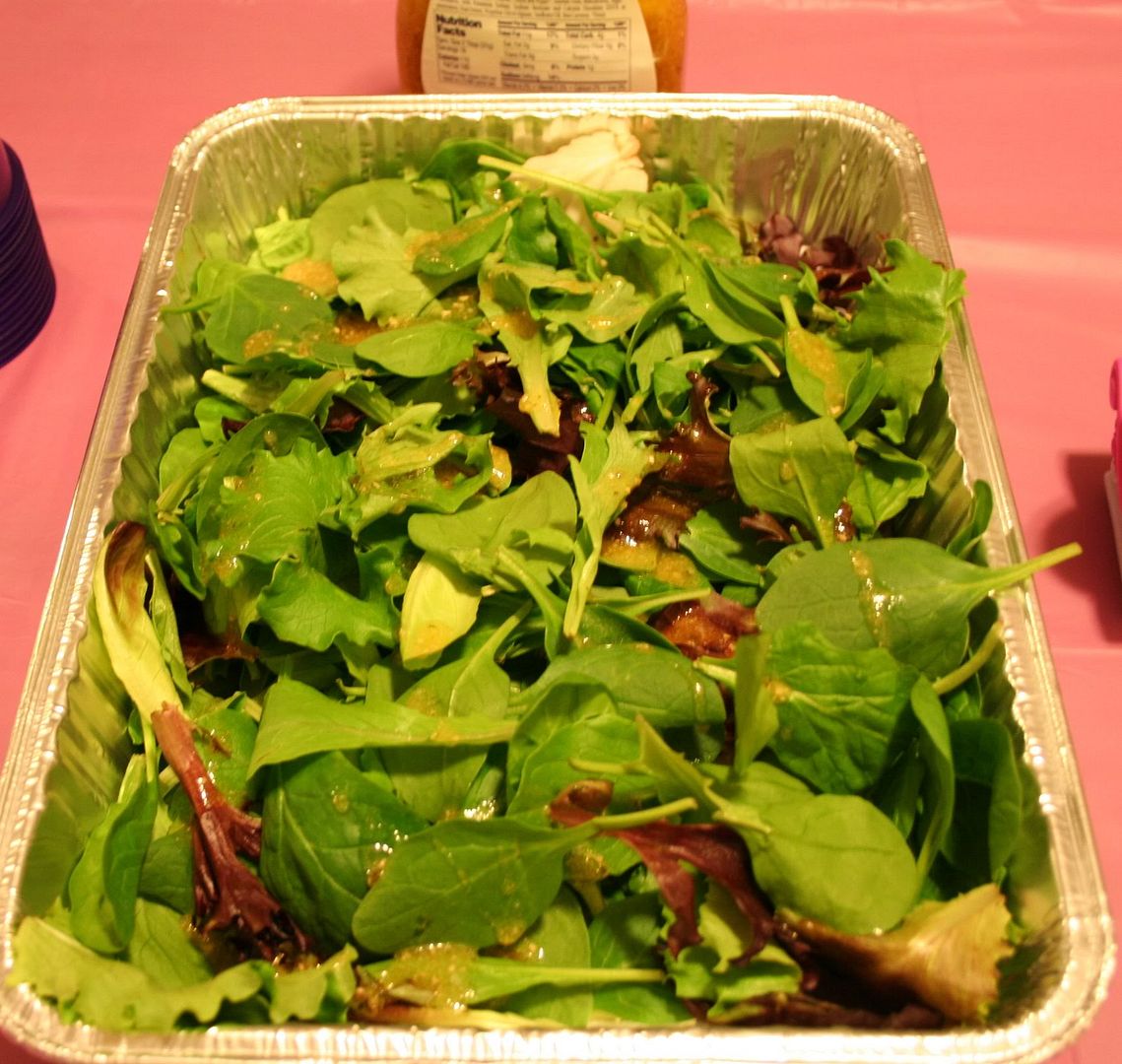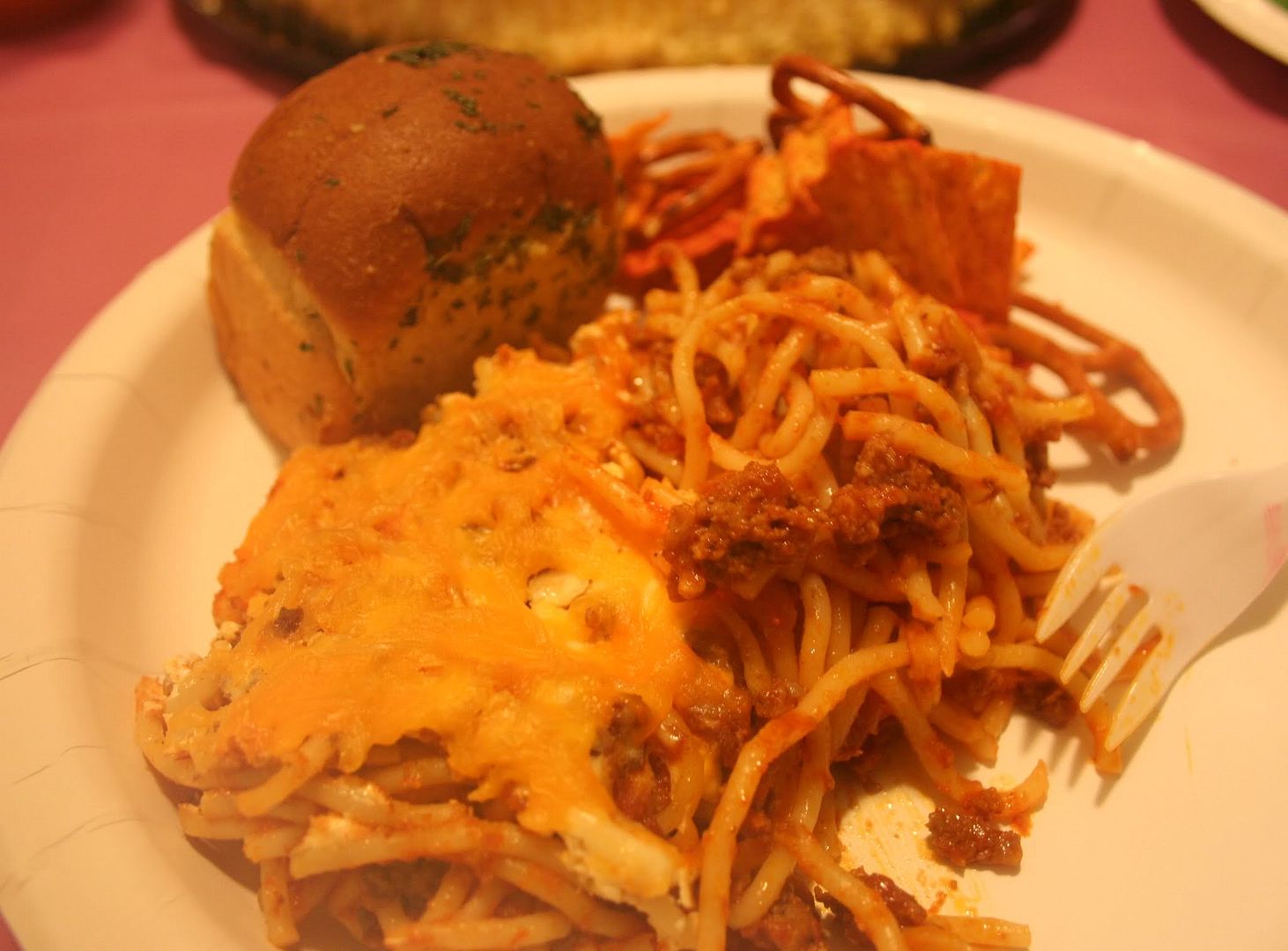 Everyone loved it and even took home some leftovers!