Whenever I come visit my moms, I always end up eating more than I should. Gaaahhh....It's either my mom has some delicious Filipino food waiting for me or my aunt or cousin would bring food from a restaurant we like.
Here's what I had last Sunday...
On my way home, I saw a taco truck a few blocks away from my moms so I decided to stop by. I didn't have to, but I had mad craving for Mexican food. I got Huarache Al Pastor. Huarache means slipper in English. It has marinated pork, beans, lettuce, tomatoes, queso fresco and crema. It was really good, but I wished it would have been bigger.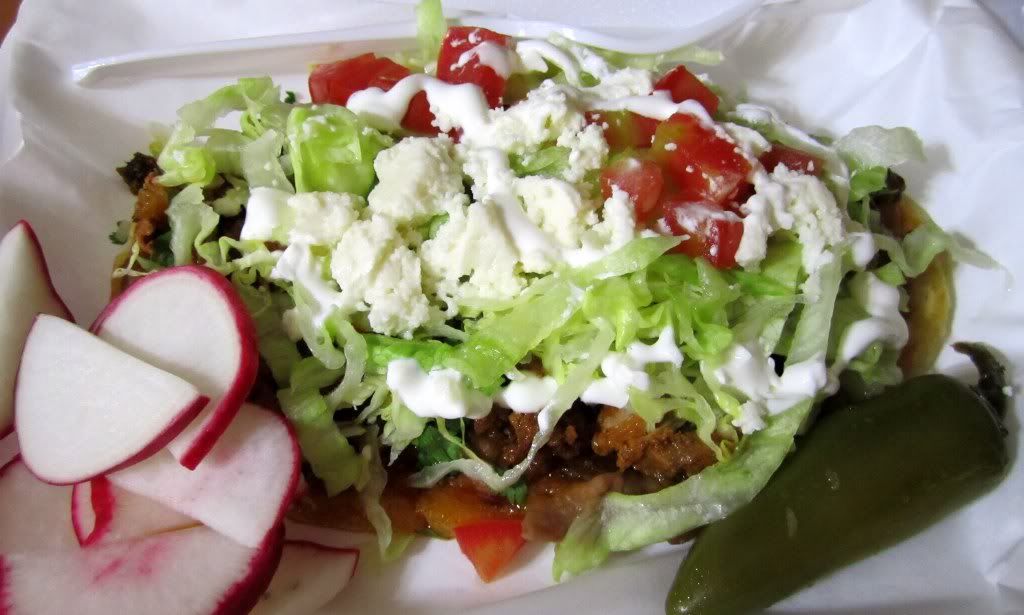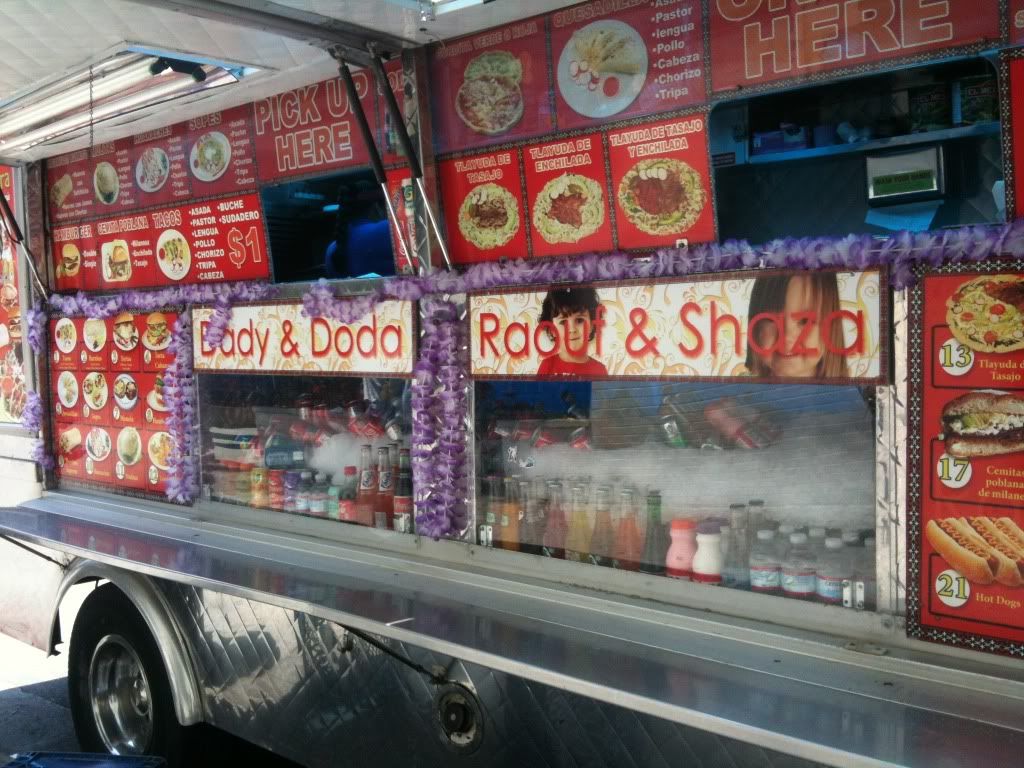 When I got home, these bomb-shrimp from The Boiling Crab was waiting for me. Gaaahhh...Never should've ate the Huarache if I knew we were having this. I still ate some with rice though. It's boiled shrimp with the whole "shabang", butter, spices and lots of garlic!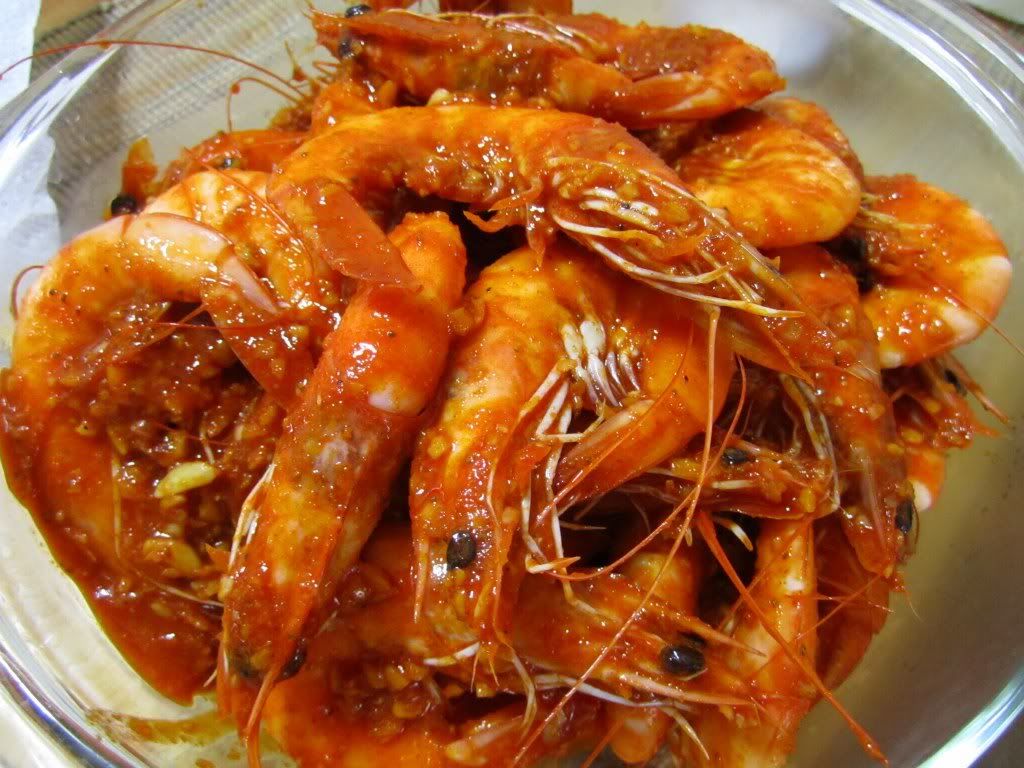 And we also had these small fried fish that my mom cooked. I forgot what they are called. But there were delicious too by itself or with white rice.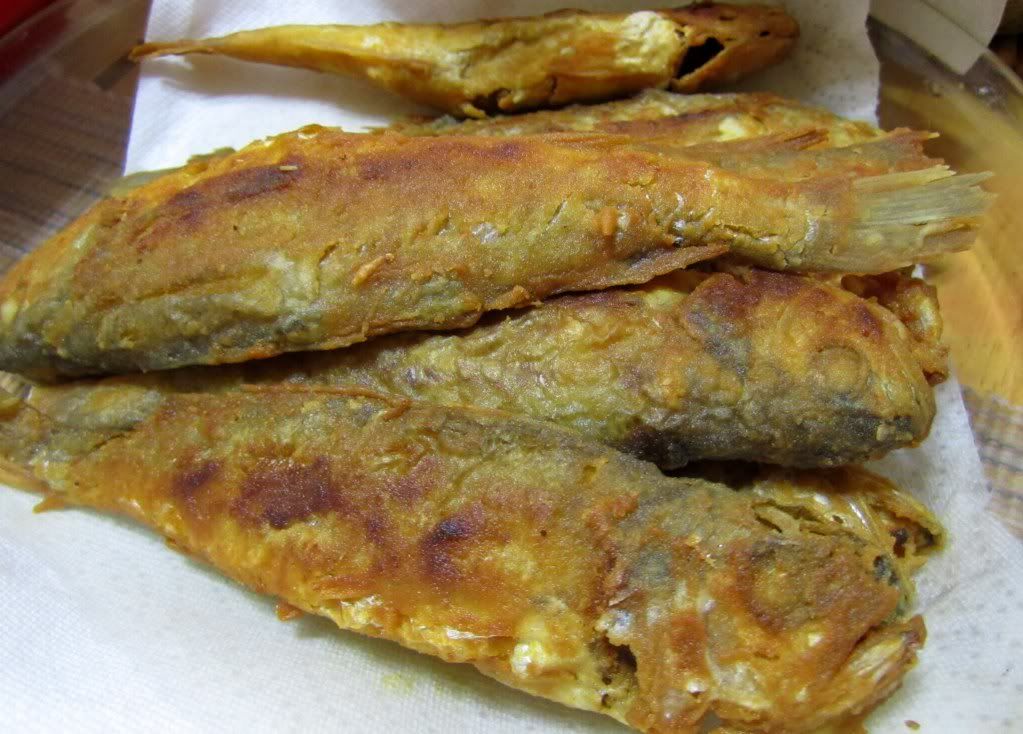 What do you usually eat on Sundays?