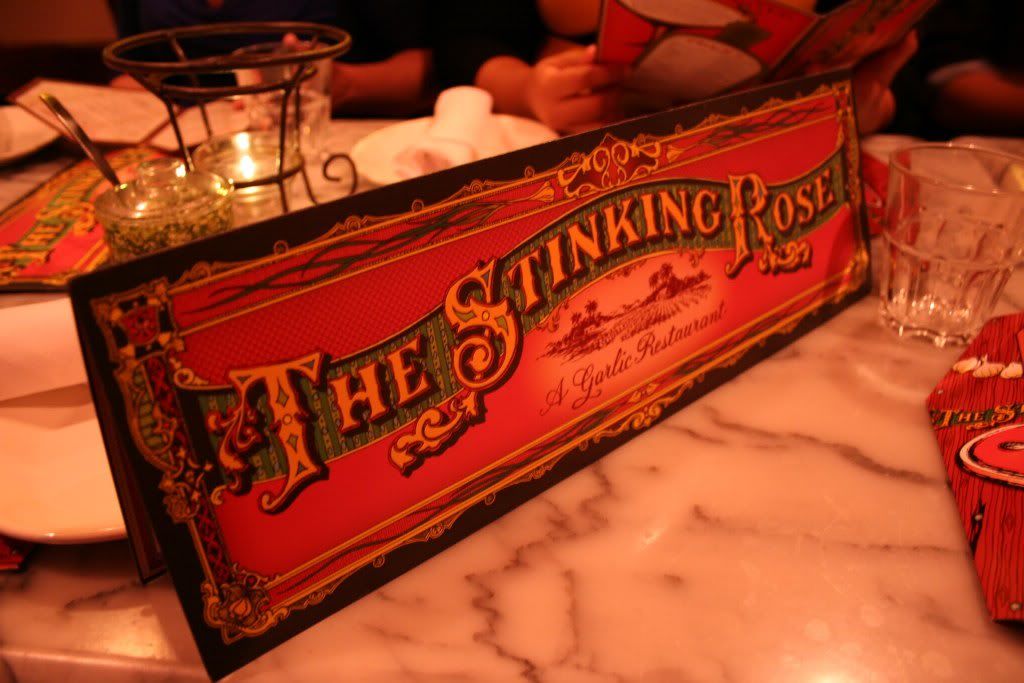 I love garlic with a passion. That's why I was so excited when my friend invited me to her graduation dinner at
The Stinking Rose, a garlic restaurant
. I've known about this place for the longest time, but never had the chance to try it until last week. I love it. The decor is very eclectic, the service is great and the food was amazing. It' s
uper garlicky just the way I like it. Not the best place for first dates because your breath will stink for hours haha!
Oh and the price is quite expensive. Expect to pay $20 a plate for an entree, $35 and up for steak and $15 and up for a simple pasta dish. Also, their tables are quite small and the chairs are very uncomfortable. With 12 people, our food was crammed on the table. Get a booth instead!
Here's what we had...
We went with a big group so we ordered a few appetizers to share.
Complementary
Garlic Foccacia Bread
and
Bagna Calda
, oven roasted garlic in a bath or olive oil, butter and a hint of anchovy. It's a yummy spread on the bread.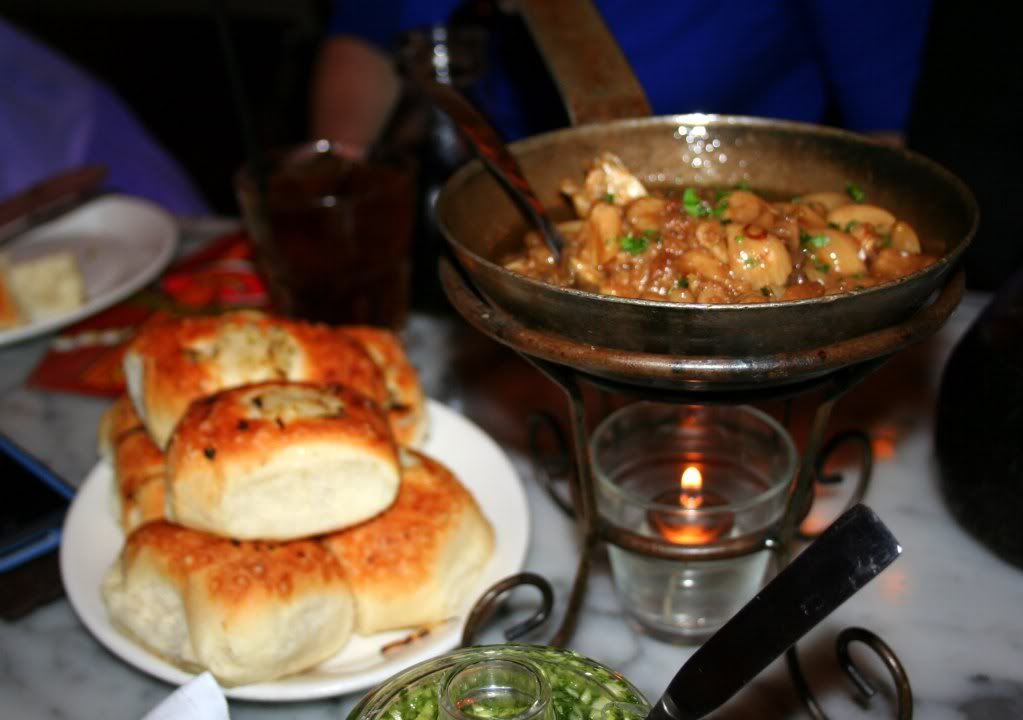 They also have a garlic relish with herbs that you can eat with the bread. It's raw garlic. I love it!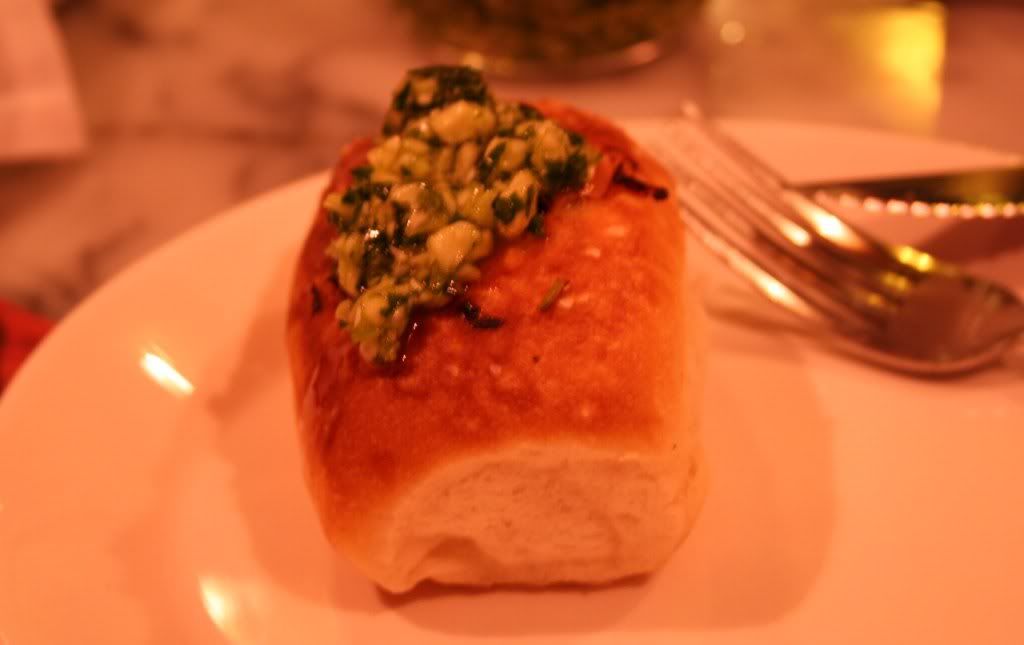 Garlic Fries

.

Can't go wrong with fried potatoes, garlic, herbs and Parmesan cheese.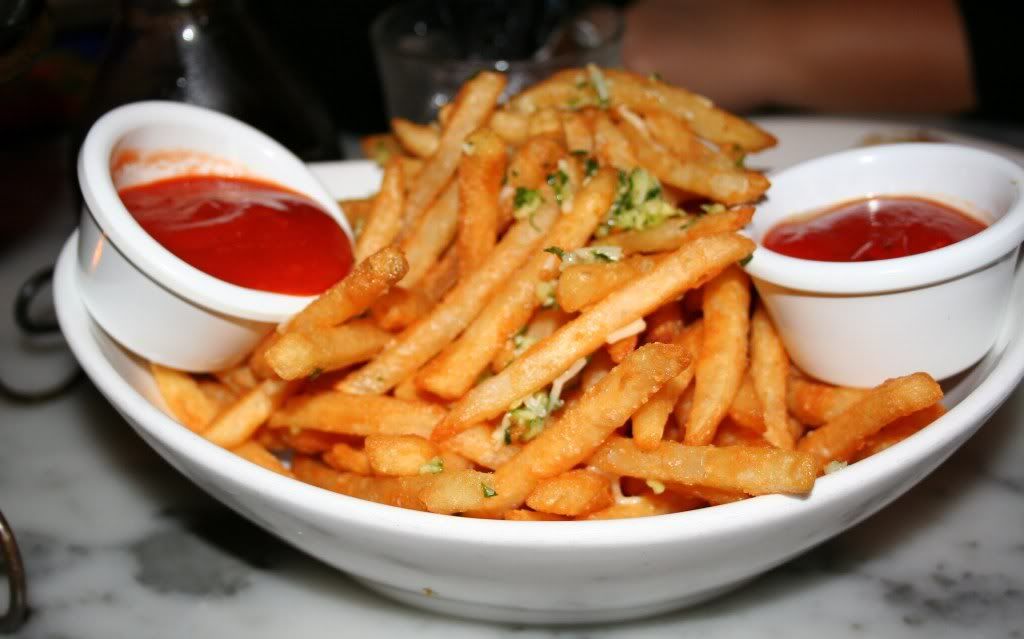 Calamari
. This is probably my least favorite. It was bland. I've had better.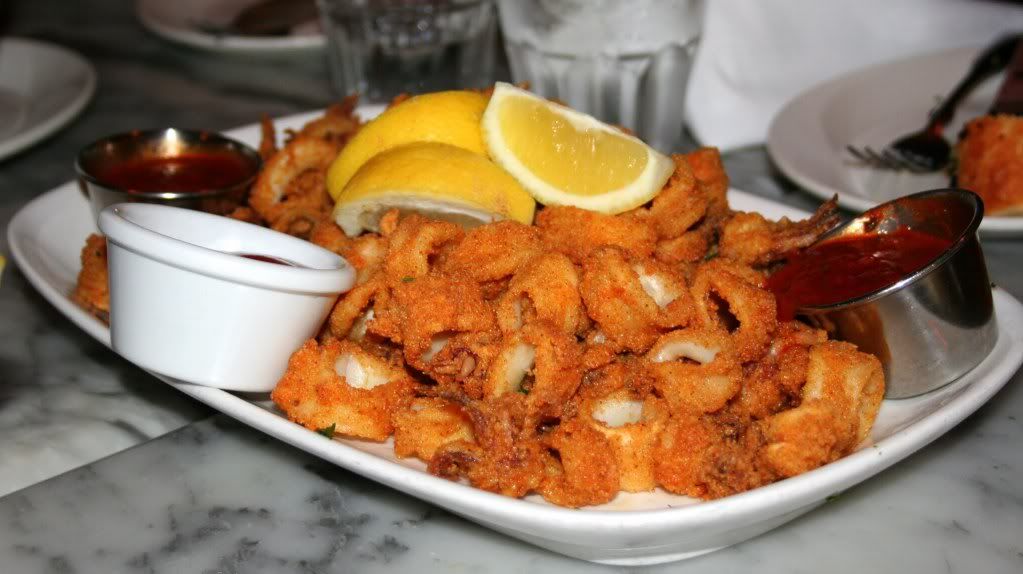 Kiko had the
Prawns Pasta
. Huge prawns in a spicy garlic red pepper sauce. It has so much shrimp and the sauce was a bit sweet and smoky. Soooo freakin' good!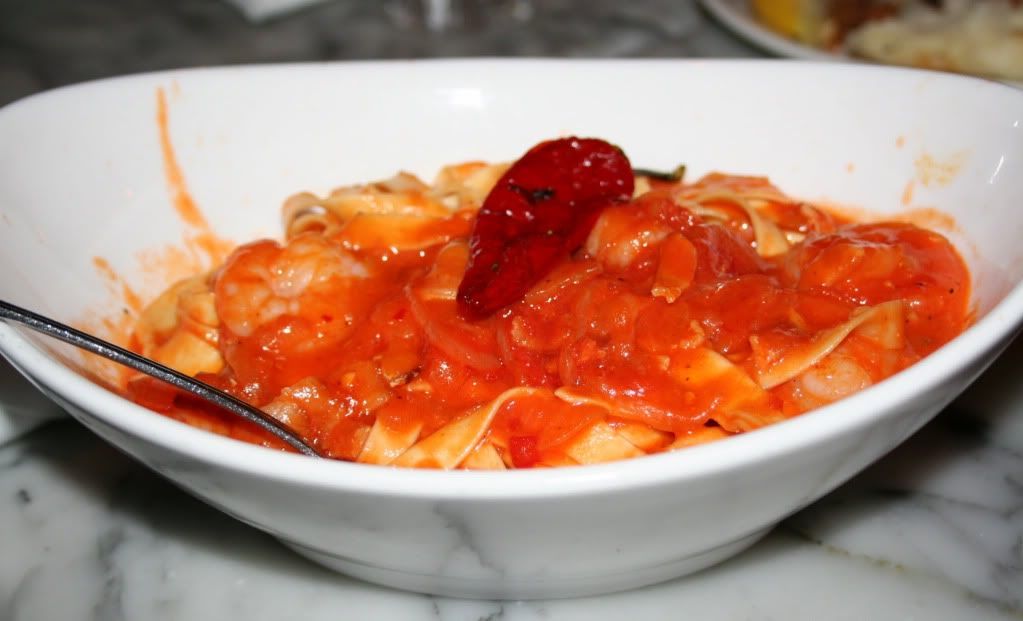 I had the

Silence of the Lamb Shank.

Fall of the bone meat and super garlicky mashed potatoes and cream of spinach. Love it!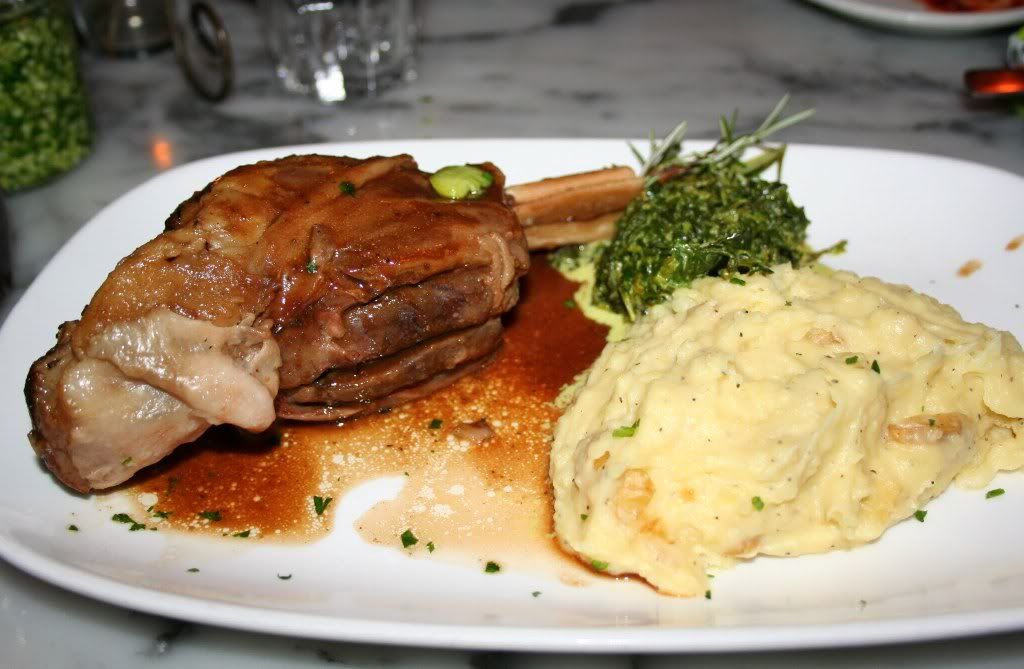 We will definitely go back!
Have you been to The Stinking Rose?