This post is extremely late, but I just wanna share all the food I cooked on my birthday. I had a small get together with my closest friends where I cooked all my favorite food. Yeah, I cooked on my birthday. It's my thing!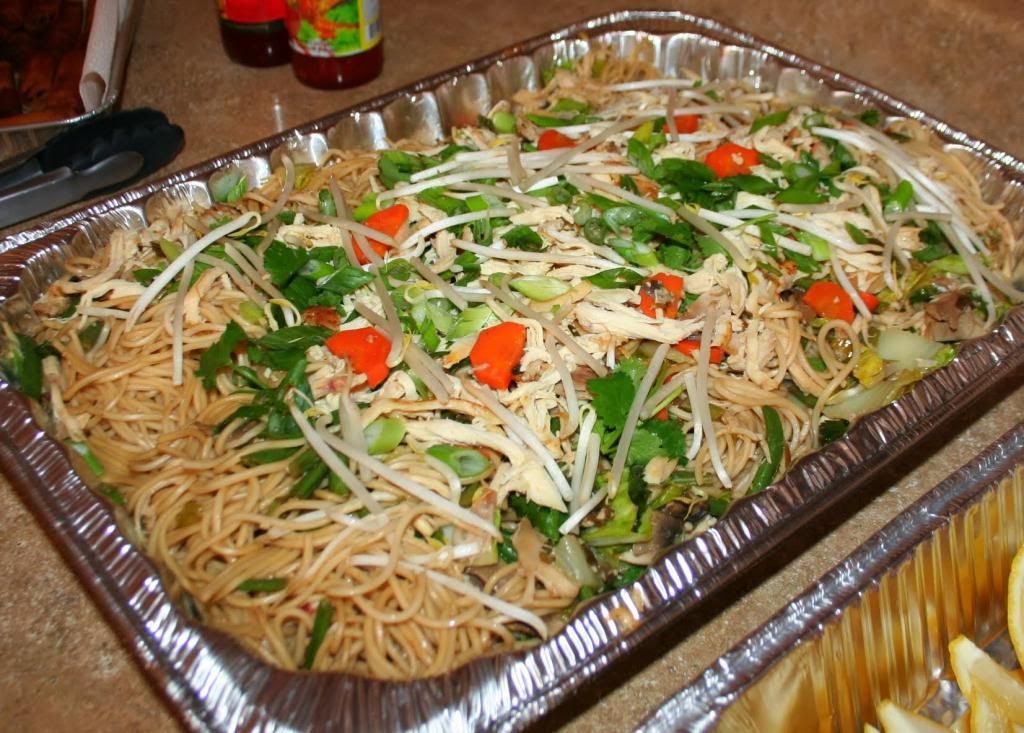 Homemade
chicken chowmein
. Chowmein noodles with shredded chicken, carrots, celery, napa cabbage, cilantro, bean sprouts and lemon. See my recipe
HERE
. Try it. I promise it's easy to make. My friends went back for more! I'm assuming they really liked it!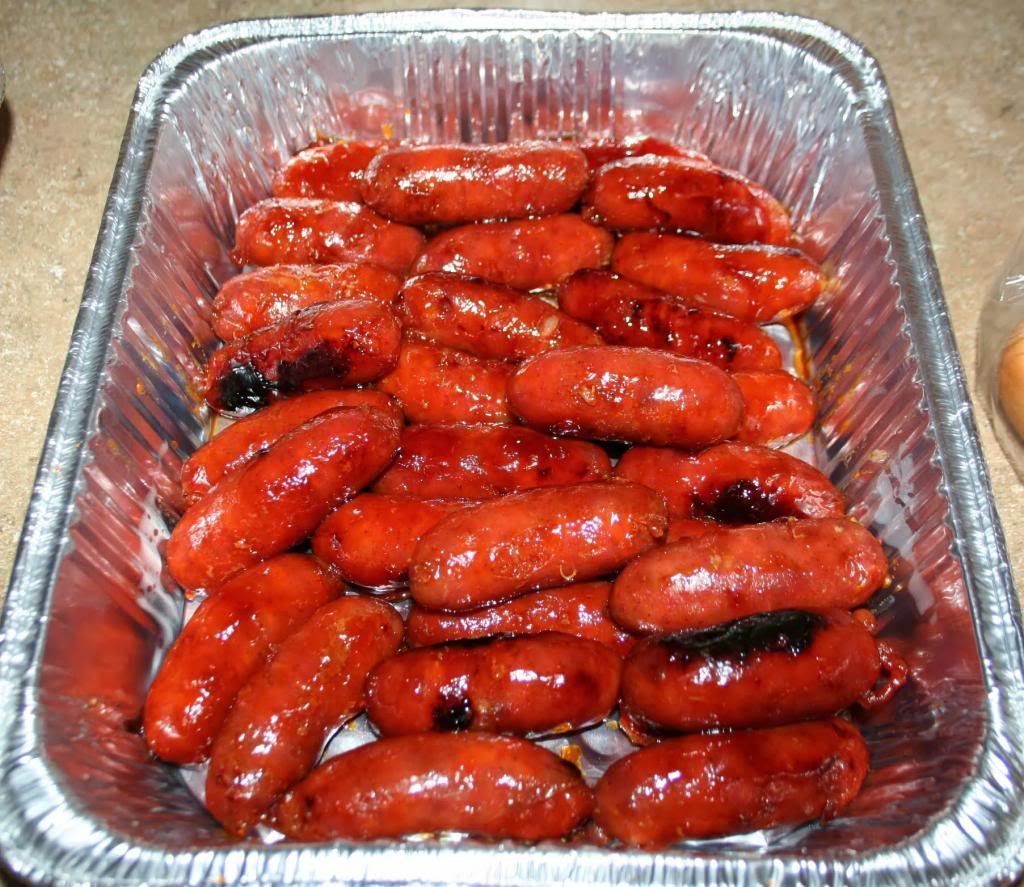 Filipino Longganisa
. It's not homemade, but I bought them at a local Filipino market and cooked it at home. I call them party Longganisa because they're a fav among my friends. Boiled in shallow water then I let carmalize in it's own fat. Sweet and savory. It's delicious!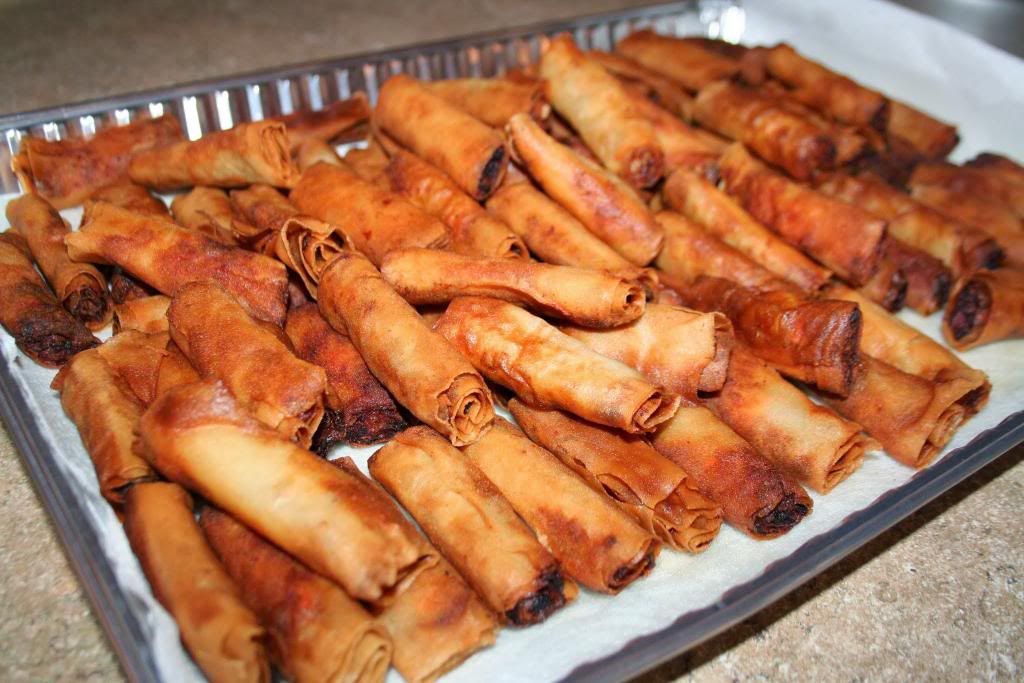 Homemade
Chicken Lumpia
. A staple at any Filipino parties. My version has ground chicken and ground shrimp with chopped carrots, celery and yellow onion wrapped in Lumpia papper then deep fried until golden brown. My friends devoured these fast!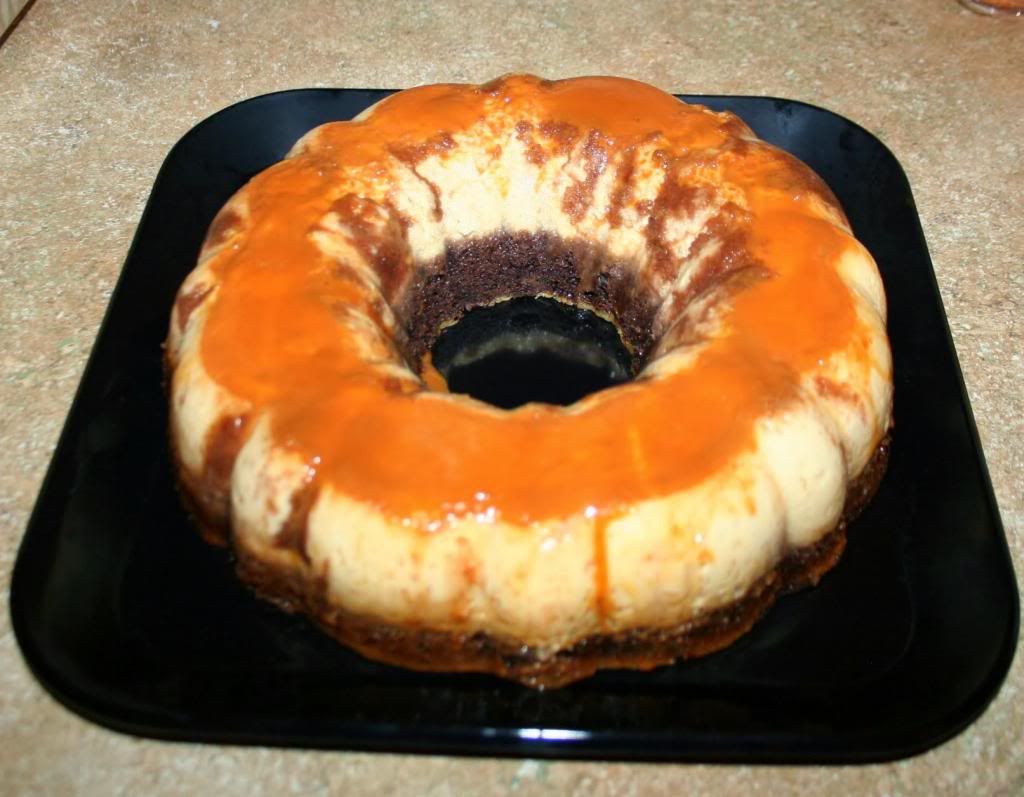 For dessert, My friend Lupe Cakes made her homemade
Chocoflan
. Chocolate cake on the bottom and clear flan on top. It's ridiculously good!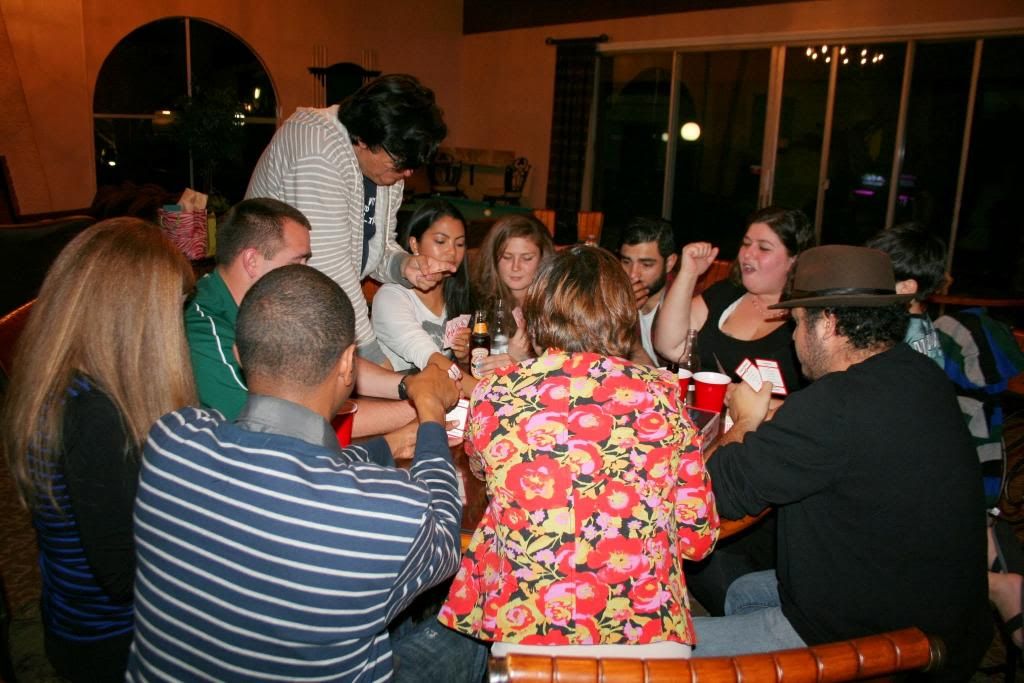 Playing games with my friends.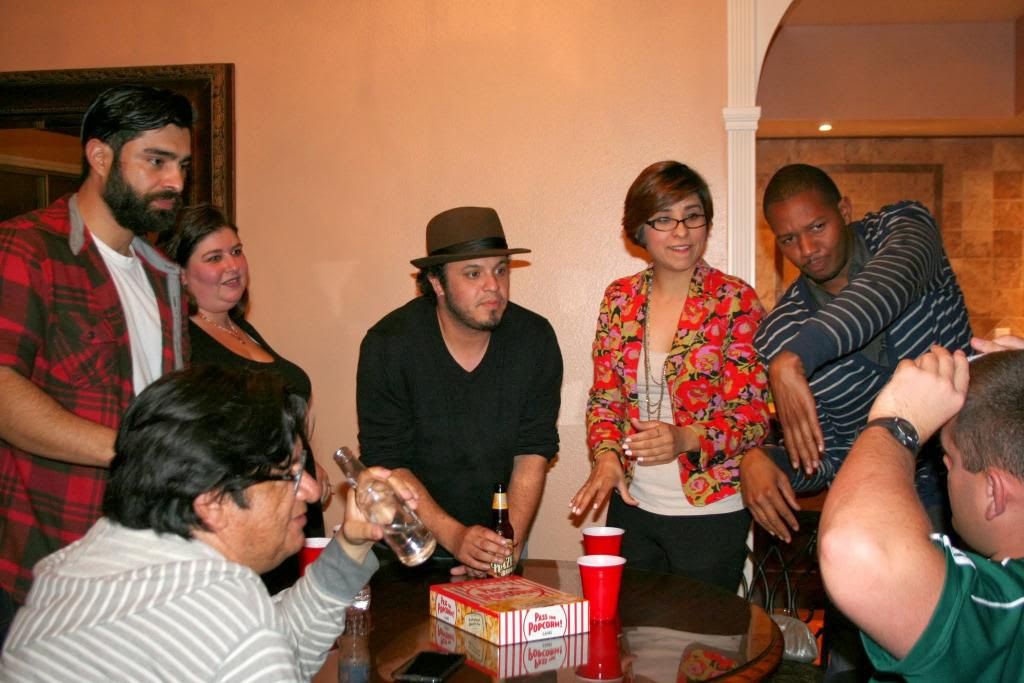 Thanks for stopping by!