Super easy and delicious Chicken Chowmein. It's better than you local Chinese food joint. I'm serious.
Recipe is inspired by
Kelsey Nixon
.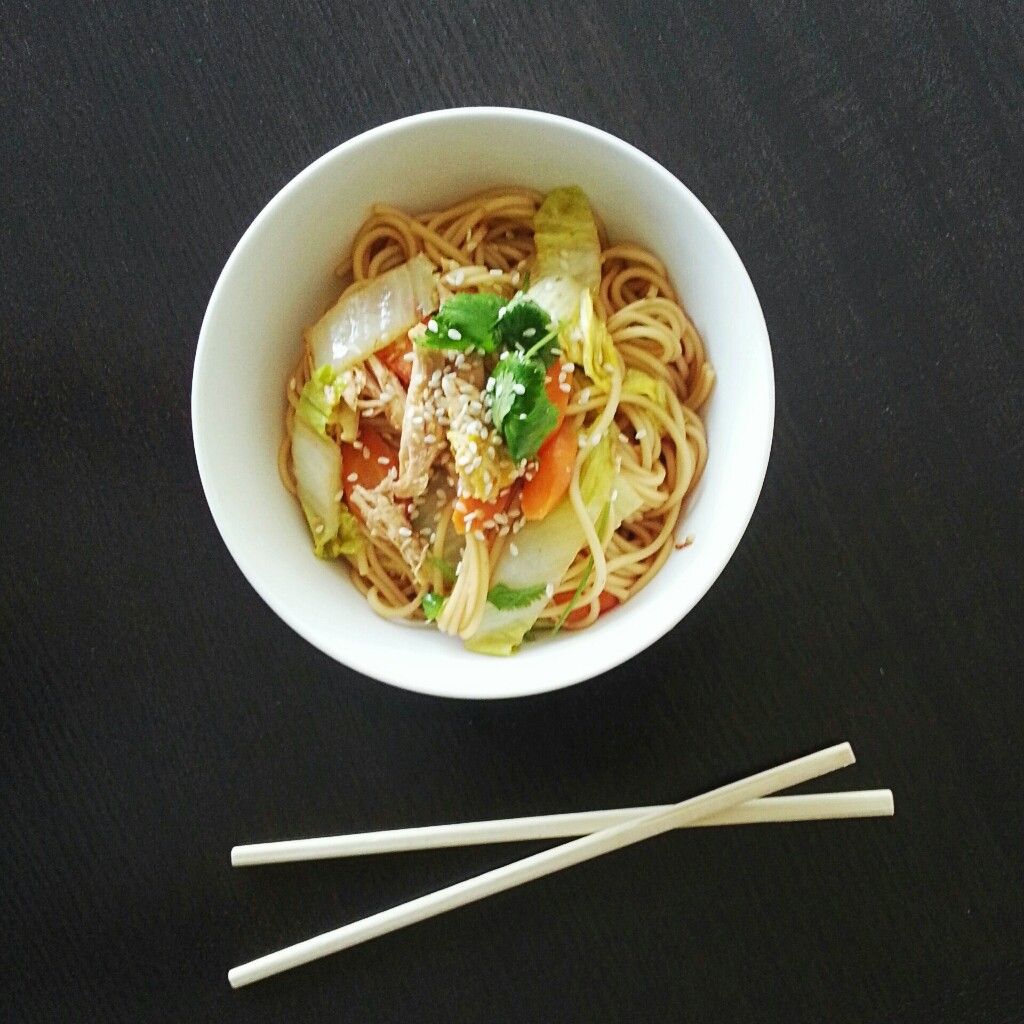 Ingredients

Sauce
1 chicken bullion cube
2 tbsp oyster sauce
3 tbsp soysauce
1 tbsp hoisin sauce
1 squirt of honey
1 tbsp sesame oil
1 tbsp chili sauce or siracha
1 and 3/4 cup of hot water
Chowmein
1 box of Chinese chowmein noodles of your choice. You can also use fresh or dry egg noodles
minced garlic
minced fresh ginger
chopped green onion or scallions (green and white part)
chopped celery
shredded carrots
shredded napa cabbage (you can aslo use whatever vegetables you have on hand -green beans, mushrooms, bean sprouts and etc...)
1 tbsp cornstarch diluted in a little bit of water
shredded cooked chicken or shrimp or whatever meat you prefer.
Directions
Cook noodles according to package direcition.
While waiting for noodles to cook, combine the ingredients for the sauce in a large cup. Mix until everything is dissolved. It may seem like a lot of liquid but don't worry. The noodles will soak it all up.
Heat wok or large pan over high heat.
Add sesame oil or canola oil.
Add minced garlic, giner and green onion. Sautee for 20 seconds until fragrant.
Add the celery, carrots, napa cabbage and the rest of your veggies. Sautee for 5 minutes until veggies are tender.
Add sauce mixture to the pan.
Add cornstarch mixture. Mix and bring to a simmer.
Toss in the meat.
Toss in cooked noodles and mix. Let it sit until the noodles soak up the sauce.
Serve in a bowl or plate.
Garnish with more green onions, cilantro and sesame seeds.
Enjoy!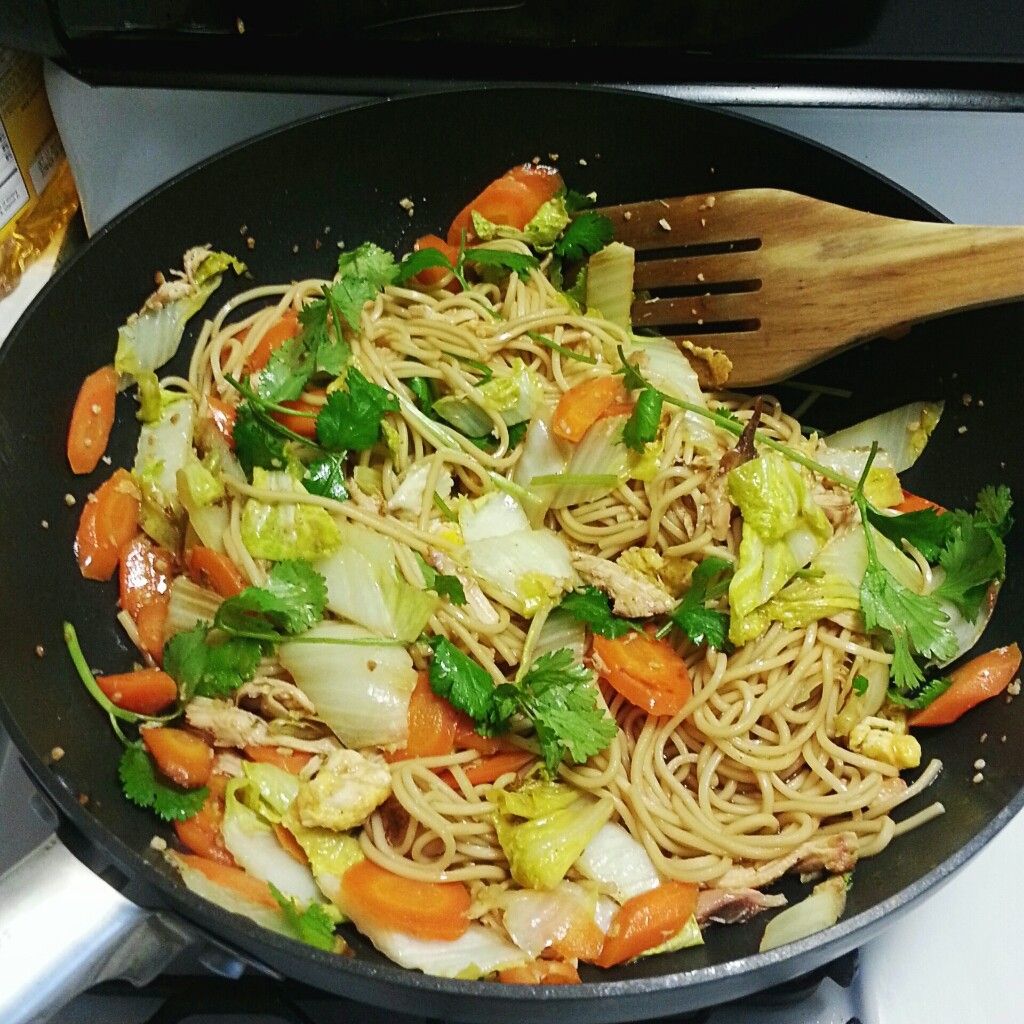 Don't sweat it if you don't have some of the ingredients. Here are some of the things you can substitute.
Chinsese noodles = Spaghetti noodles
sesame oil = Canola or vegetable oil
hoisin sauce = bbq sauce
And again, use whatever vegetables you have on hand.