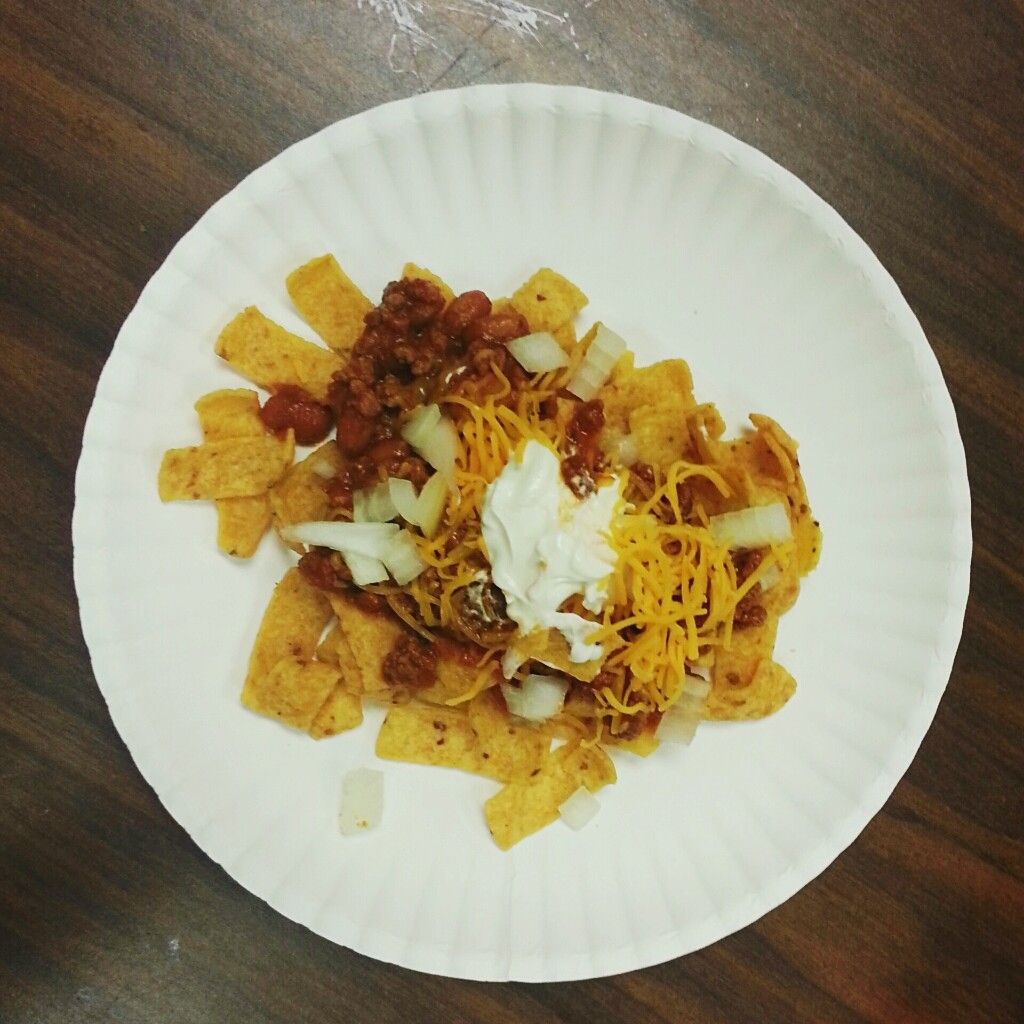 I had no idea chili was so easy to make after I saw Ree's Frito Chili Pie
recipe
. I've been using canned chili for the longest time. Gross. It was also a great idea to make in our mini cooking class at work. Who doesn't love frito chips, homemade chili and cheese?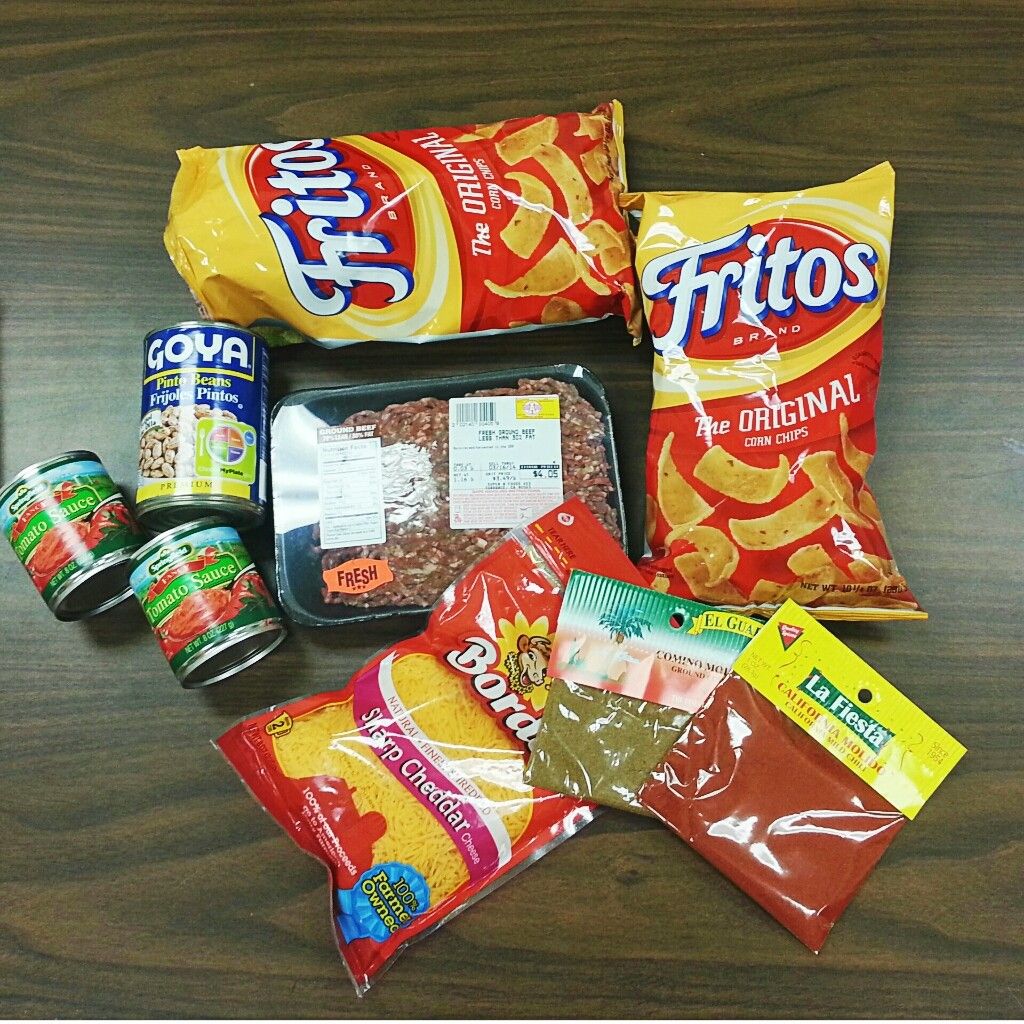 My recipe is a bit different from Ree's. I didn't use Rotel diced tomatoes and kidney beans. Also, we eye ball the ingredients like always.
Ingredients
ground beef
tomato sauce
ground oregano
ground cumin
ground chili powder
salt and pepper
pinto beans
a little flour diluted in water
shredded cheddar cheese
frito corn chips
diced yellow onion
Instructions
Brown ground chuck with garlic in a pot over medium-high heat. Add tomato sauce, salt, oregano, cumin, and chili powder. Cover and reduce heat to low. Simmer for 30 minutes.
Add drained and rinsed beans. Stir to combine, then cover and simmer for another 20 minutes.
Add flour diluted in water to the chili. Stir to combine and simmer for a final 10 to 15 minutes. Set aside.
Place corn chips on a plate, ladle chili on top, sprinkle cheese and yellow onion. Enjoy!