These are my homemade stuffed portobello mushrooms with carne asada, tomatoes, green onion, queso fresco (Mexican cheese) and a dollop of El Salvadorian sour cream (regular sour cream of plain yogurt is great too). They are guilt-free, sorta healthy and low carb.
I posted a photo on my Instagram @rebekkahceleste and got so many likes and compliments. One of my instagram friends even recreated it for her friends.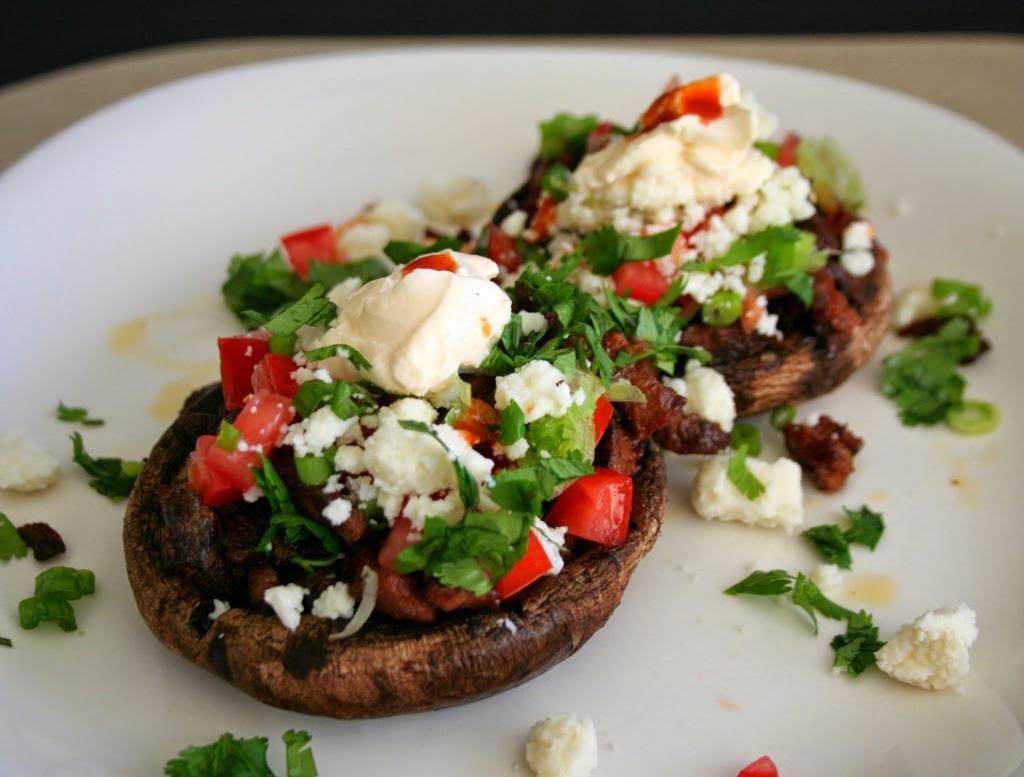 1. Clean the portobello mushrooms with a damp paper towel by wiping the caps and taking off the stems. Season with a little bit of sea salt and course ground pepper and bake in a 374 degree oven for 15-20 minutes.
2. While waiting for the mushrooms to cook. Pan sear the carne asada. You can use shredded rotisserie chicken or any meat you prefer.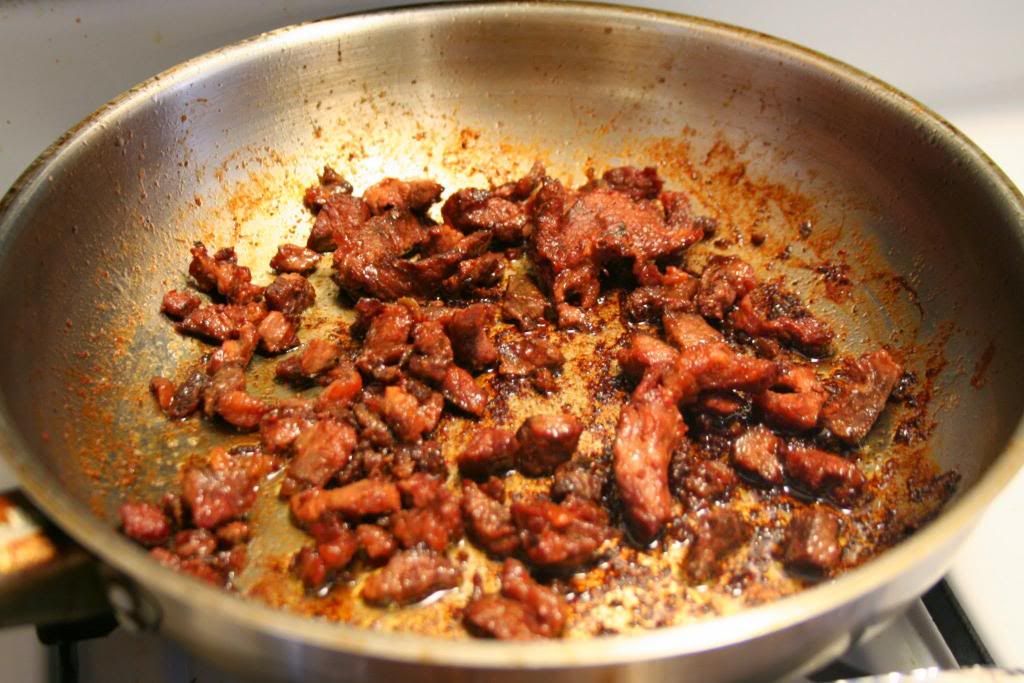 3. Once the mushrooms are cooked, take them out of the oven and place on a plate. Pile on the meat.
4. Pile on the tomatoes and green onions. You can use raw onion if you'd like.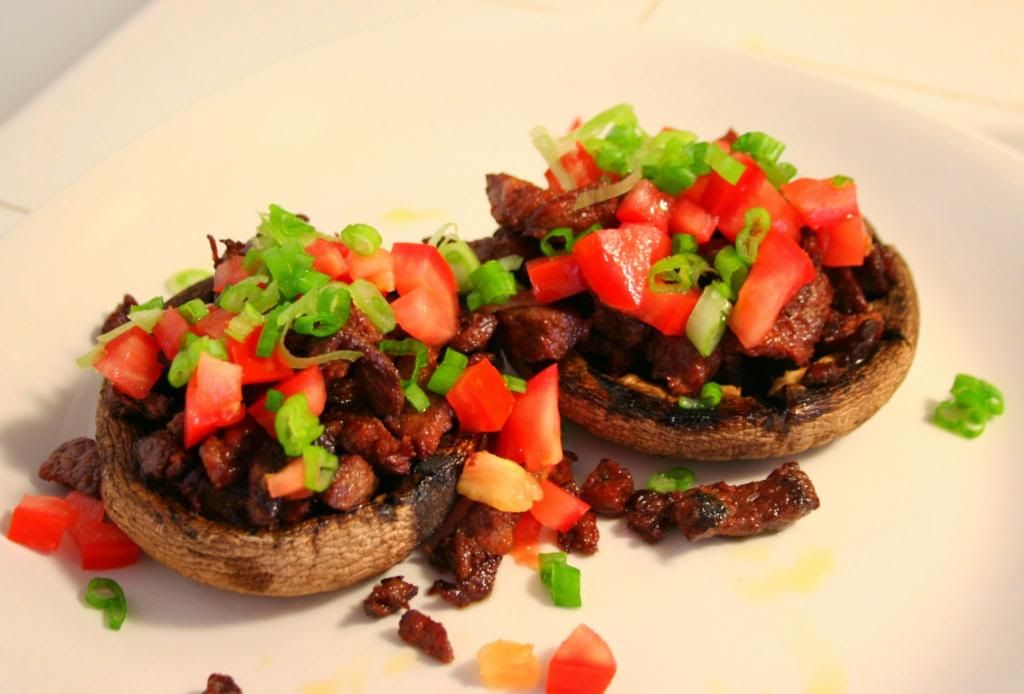 5. Add chopped cilantro, crumbled queso fresco or Mexican cheese and a dollop of sour cream. Enjoy!!!
You can make it Vegetarian and Vegan. Replace meat with pinto or black beans and omit cheese and sour cream. It will still be just as delicious.