If you're ever in the Redondo Beach area here in Cali, you must stop by Wildflower Cafe. It's our favorite breakfast/brunch spot. They serve fresh and homemade American breakfast and more. El Hubby and I ate here the other day and we had a pleasant experience as always. We sat on the patio and I noticed their umbrellas were bigger than before. Yay to more shade!
Here's what we had...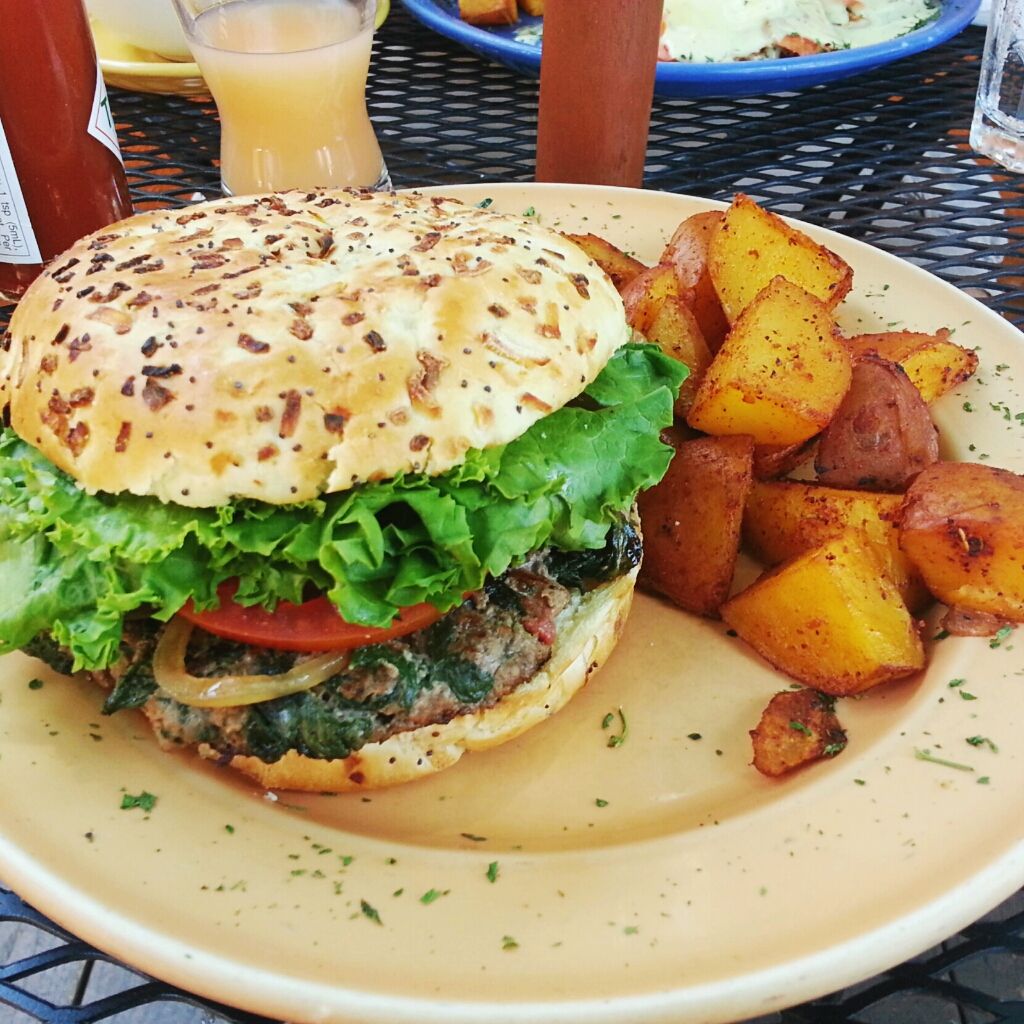 Wildflower
Feta Burger
. It's quite unusual for me to order a burger, but I wasn't in the mood for pancakes or any kind of breakfast food. The burger has spinach and feta cheese and tomatoes hand mix in the ground sirloin between an onion bun. So many different flavors in a burger. My fav was the small bits of salty feta cheese in every bite. Delish. Oh, and that onion burger made my breath staaank, but it was sooo worth it.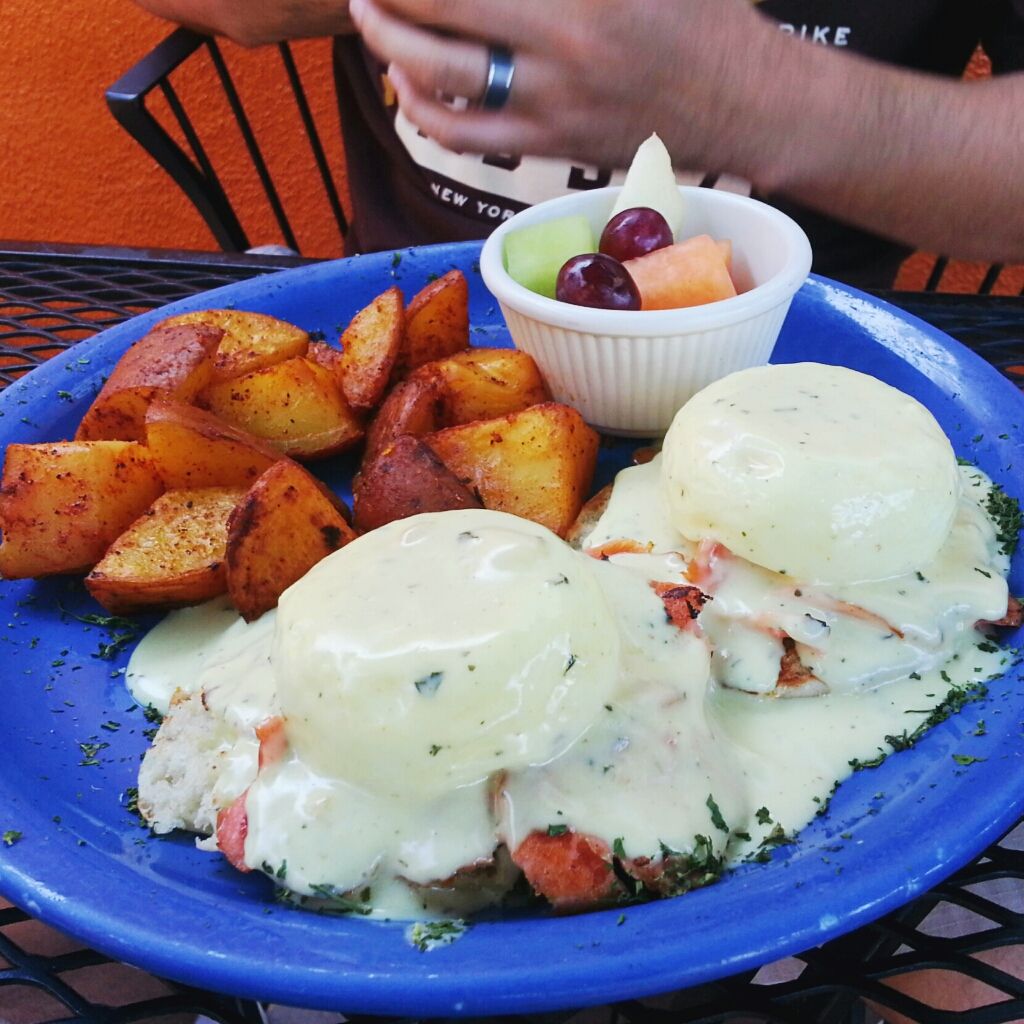 El Hubby Cakes had the
Smoked Salmon Benedict
. I had 2 bites, and I wanted to trade half of my burger for one! Love the generous portion of the smoke salmon. Delish!
El Hubby Cake's favorite mocha.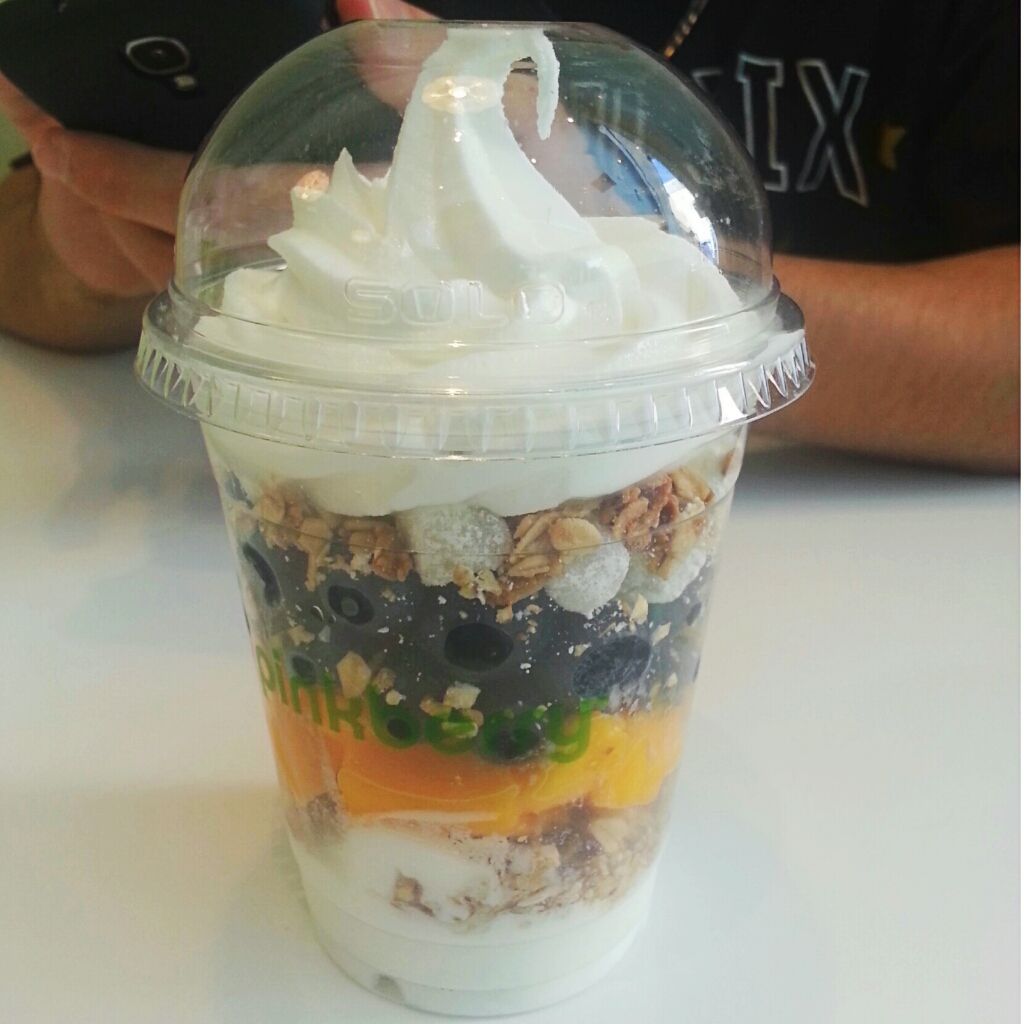 We went to Pinkberry for dessert and I got a parfait. LOVE.
(photos are taken with my Samsung Galaxy S3 and edited with Cymera app)
Click
HERE
and
HERE
to see more food from Wildflower Cafe.
Neighborhood: Redondo Beach