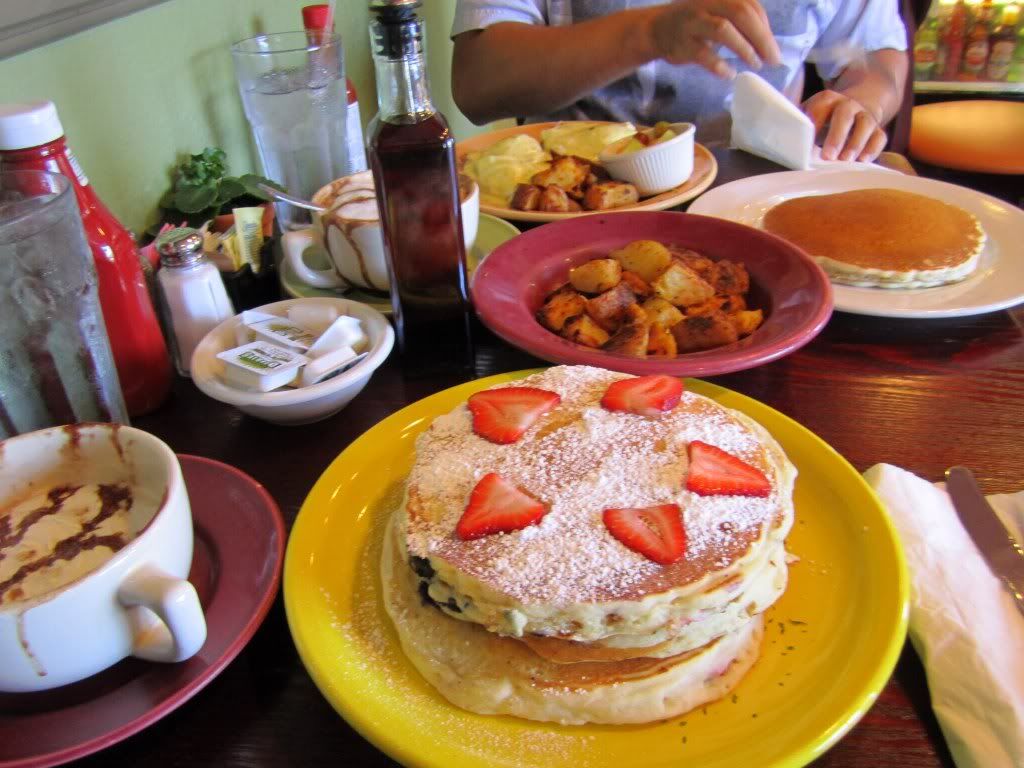 I think we might have found our new favorite breakfast restaurant. Kiko and I dined in at the Wildflower Cafe in Redondo Beach, Ca. Thanks to
Yelp.com
for recommending this place. It's a cute and small spot with a patio seating. I read this place gets packed, so we went on a Monday morning as soon as they opened.
We were greeted and seated right away by this super nice Asian lady. She was very friendly and gave us great service. I like how she let us took our time to order and she checked up on a few times to make sure were okay.
Here's what we had...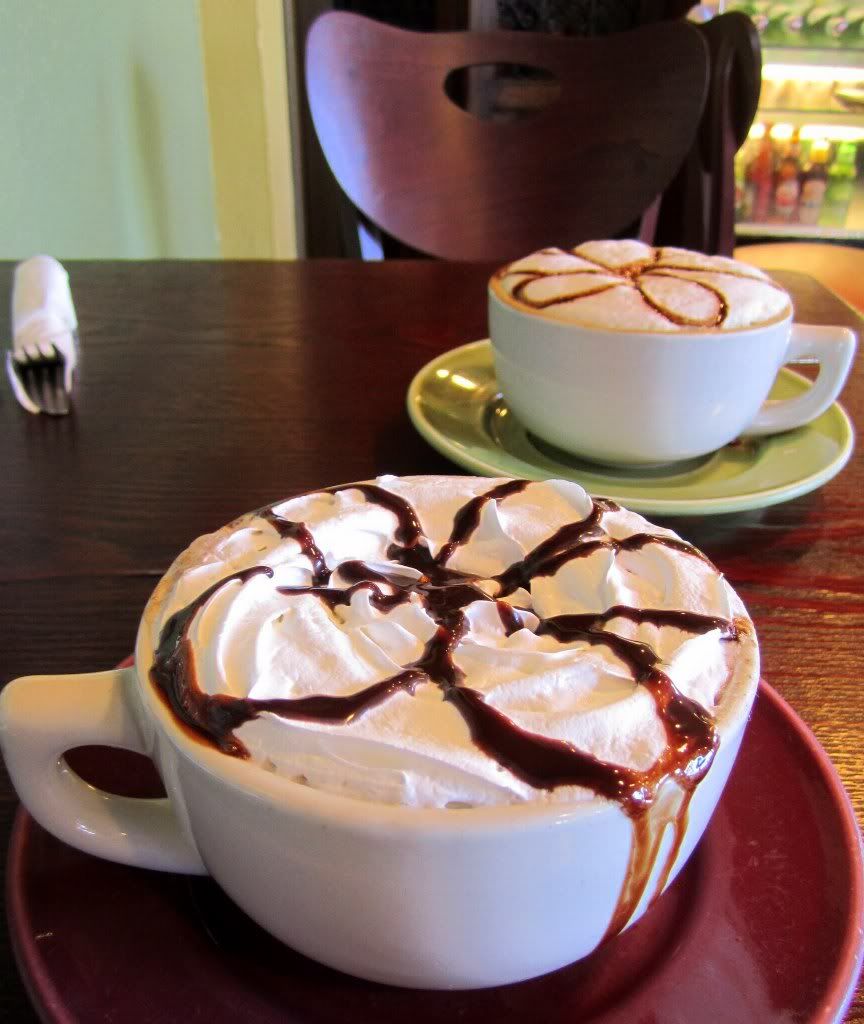 We started our meal with a
Hot Chocolate
for me and
Mocha Latte
for Kiko. This beautiful cup is the best hot chocolate I've had in a long time. It's not too sweet or too chocolatey, the whipped cream is homemade and the temperature was perfect. I was able to drink it right away. Kiko also enjoyed his Mocha. He is quite particular with Mocha and he didn't say a word after a sip. Quiet means he loves it.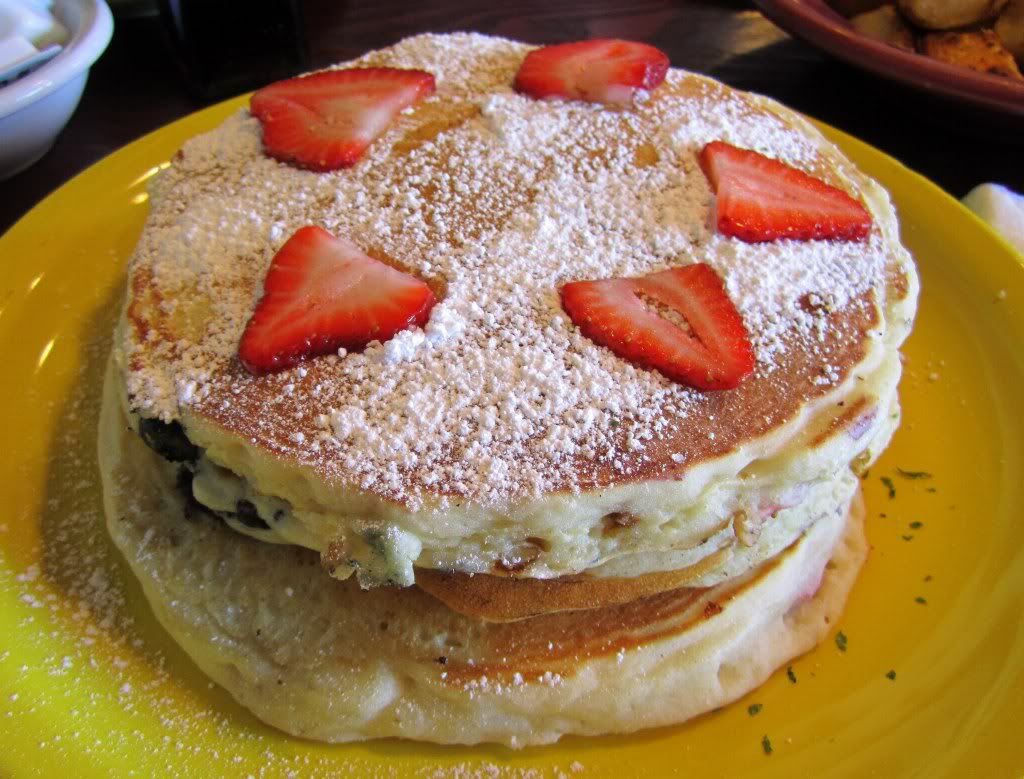 I had the
Wildflower Stack
. 3 stack of thick homemade buttermilk pancakes stuffed with bananas, blueberries, strawberries and walnuts. It was amazing!!! It was light and fluffy and love how they were very generous with the fruits.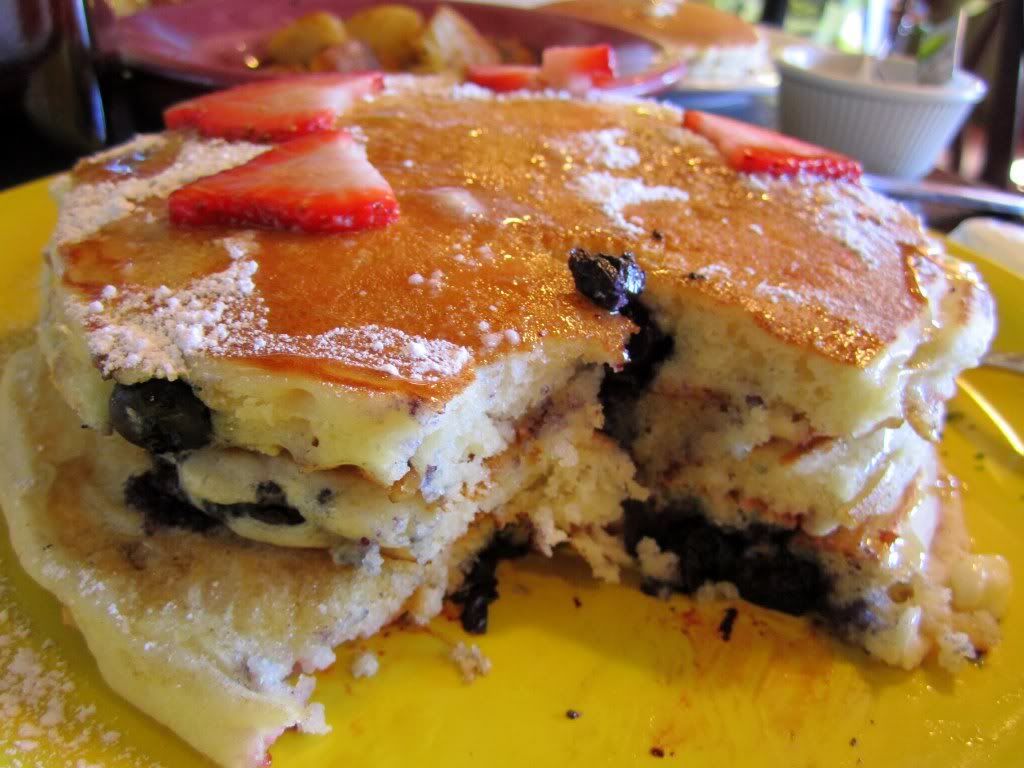 See how much blueberries are in it? Love it!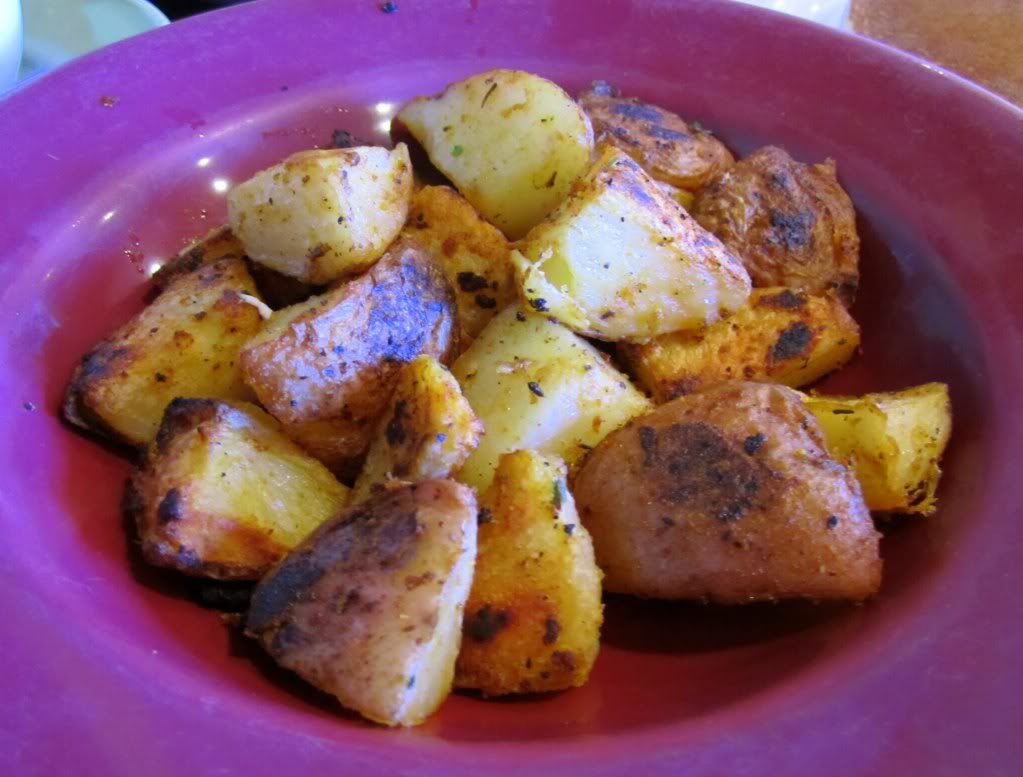 I got a side of
roasted potatoes
. Oh gosh, they were perfect; just the way roasted potatoes should be. They were well seasoned, hot, crispy with little burnt edges on the outside and soft on the inside. I could eat it on it's own and be happy.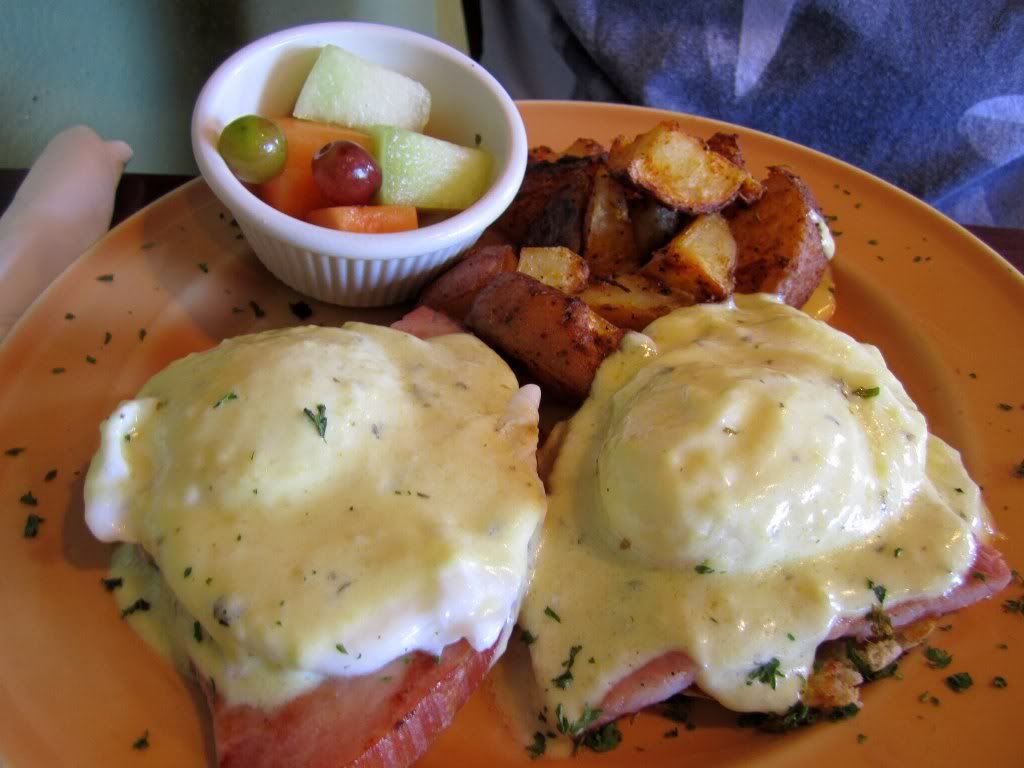 Kiko had their
Eggs Benedict
with a side of roasted potatoes and a fruit cup. I was able to get a bite and it was delicious. I like the thick cut ham and the homemade hollandaise sauce.
Overall, we really love Wildflower Cafe. We will definitely come back. I want their hot choclate again! Just keep in mind that the parking only fits 3-4 cars, so be prepared to find parking in the street.
Wildflower Cafe
Neighborhood: Redondo Beach