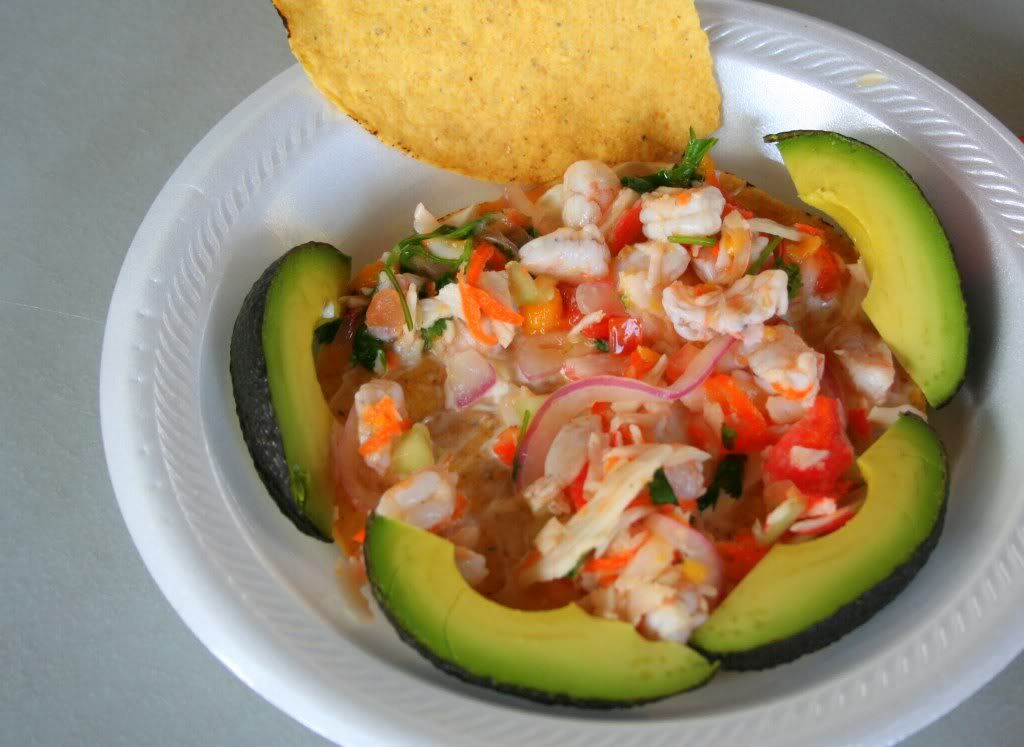 Kiko and I spent a lovely afternoon with his family to celebrate his brother's birthday. His other brother made shrimp ceviche, which is the birthday boy's favorite food.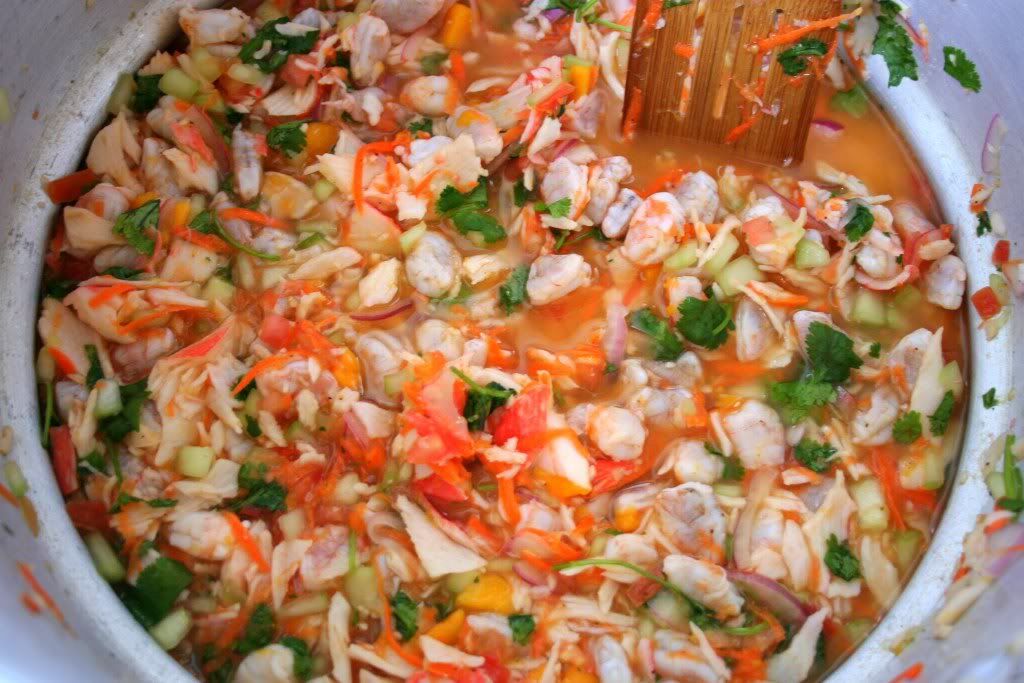 Sorry I don't have a recipe, but from the photo it has shrimp, imitation crab meat, shredded carrots, cucumber, mango, thinly sliced red onion, and lime juice. Kiko's brother makes it really delicious!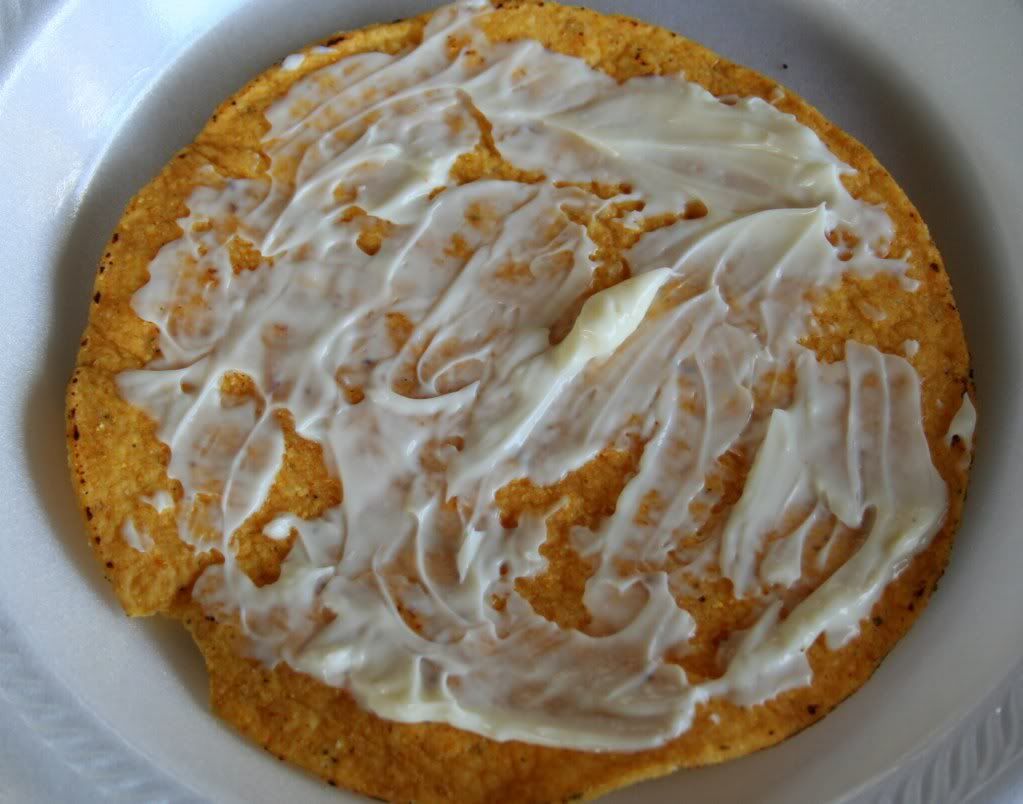 And this is how they taught me to eat it. Slather mayonnaise on a tostada shell then top it off with the ceviche and avocado. It's so delicious!