Oh yeah! I just had the most delicious, authentic homemade Pupusas at a friend daughter's birthday party. They had other food but this was the highlight for me lol.

Pupusas if you don't know, are traditional El Salvadorian dish made of thick and fat corn tortilla stuffed with cheese or any kind of meat. It's served with homemade cabbage slaw with salsa.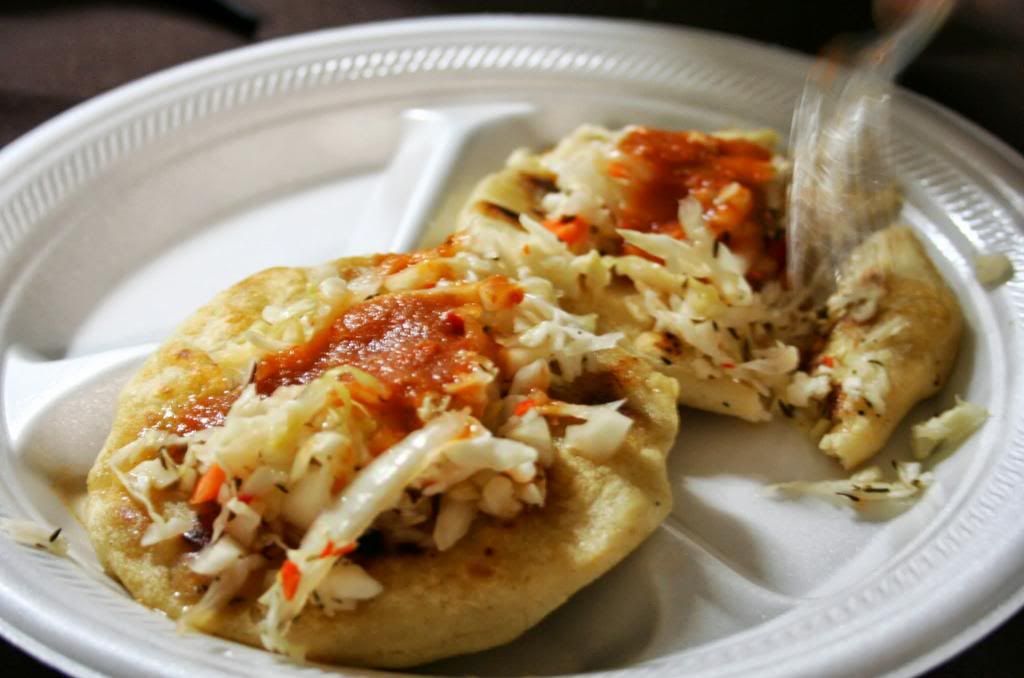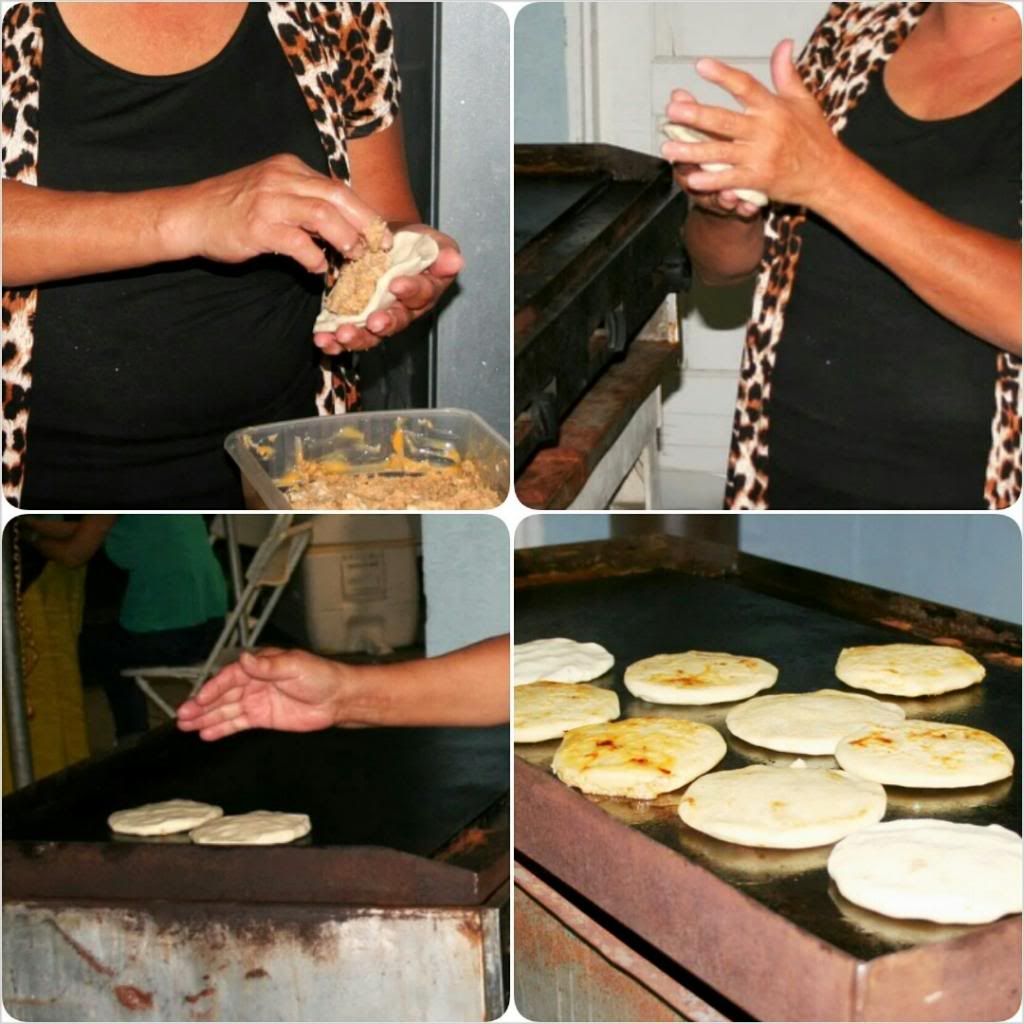 These are the hands of my friend's god mother who is said to be the one who makes the best pupusas in their family. The pupusas were stuffed with chicharrones (porn rinds) and cheese. OMGaah!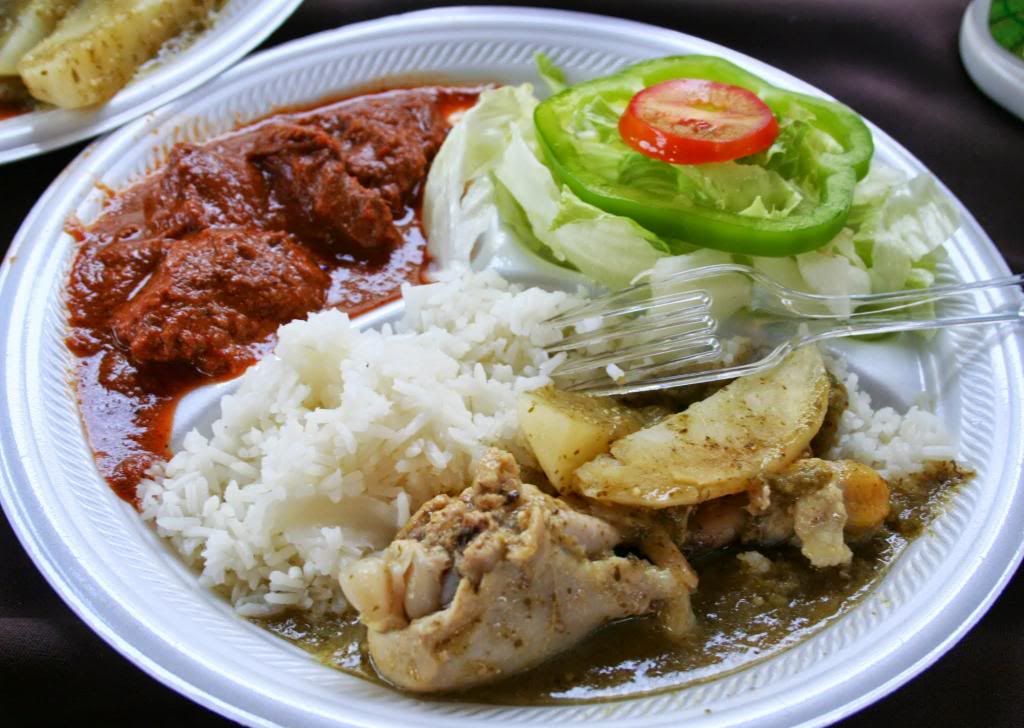 In the beginning of the party, they served Chicken with green sauce and beef with red sauce. I'm sure there were names for these dishes, I'm just not sure what they were. Both were very tasty and delicious. I like the beef with red sauce the most.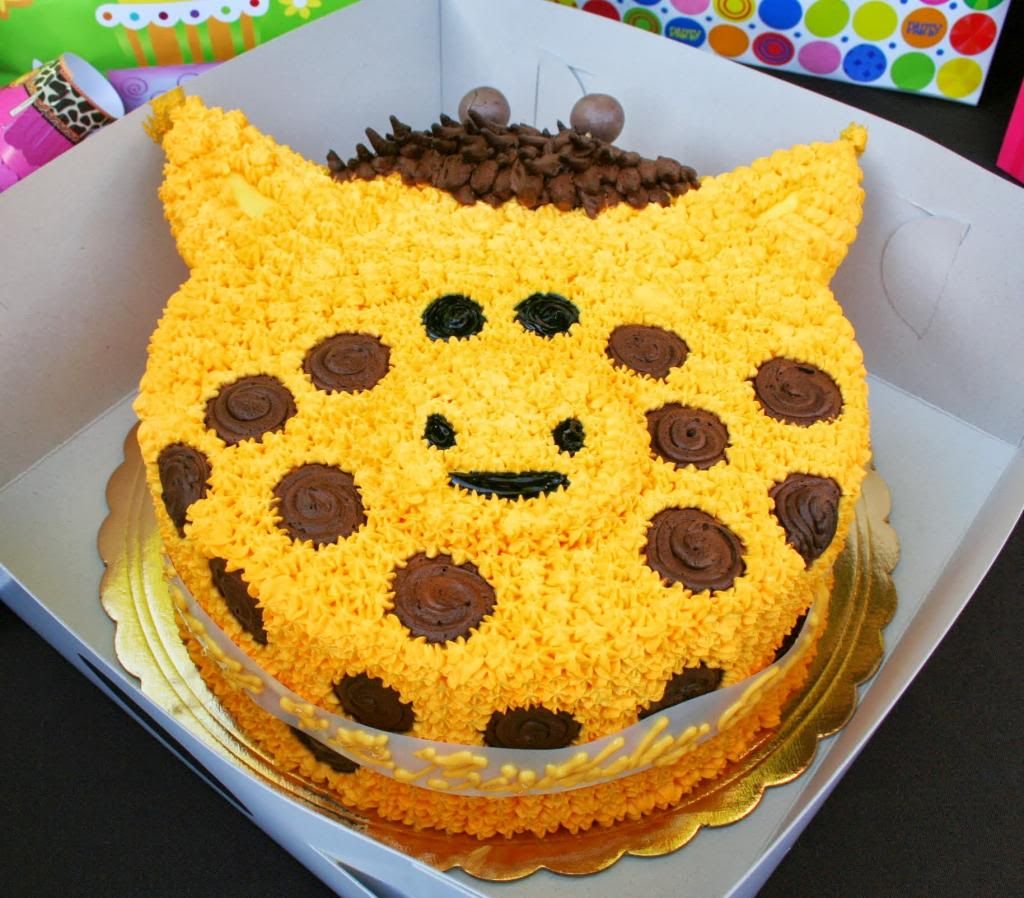 The theme of the birthday party was Giraffe and Safari so there were Giraffe balloons and decorations. Look at this super cute birthday cake. My friend got it form
Maggie's Pastry
in North Hollywood. I have to stop by there some time. Their cake is really moist and icing wasn't overly sweet.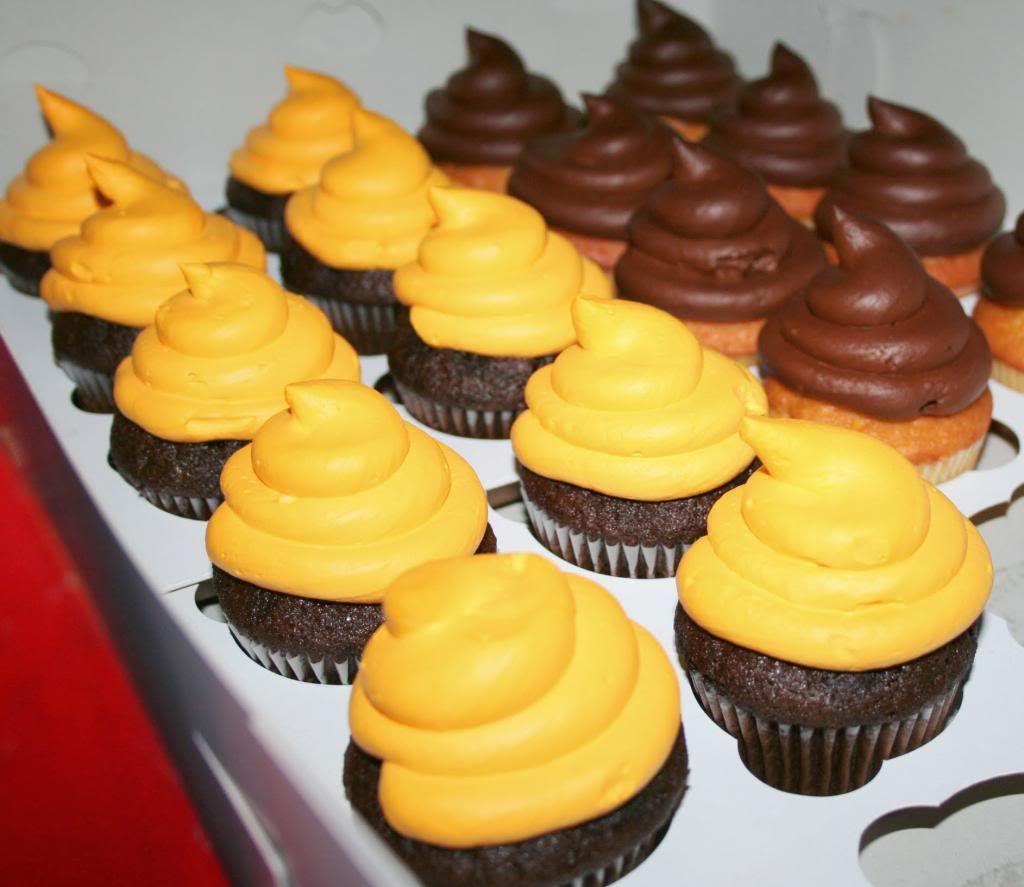 My friend also had cupcakes with yellow and brown icing just in case the cake wasn't enough for the guest. The brown cupcake kinda looks like poo, huh? Very yummy poo.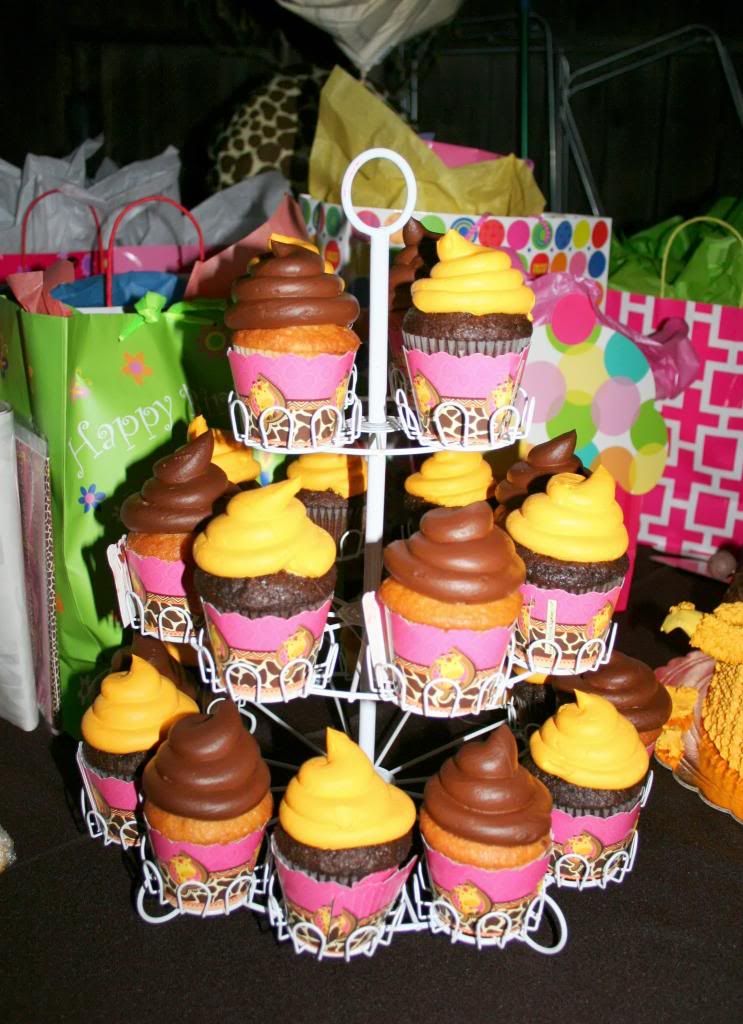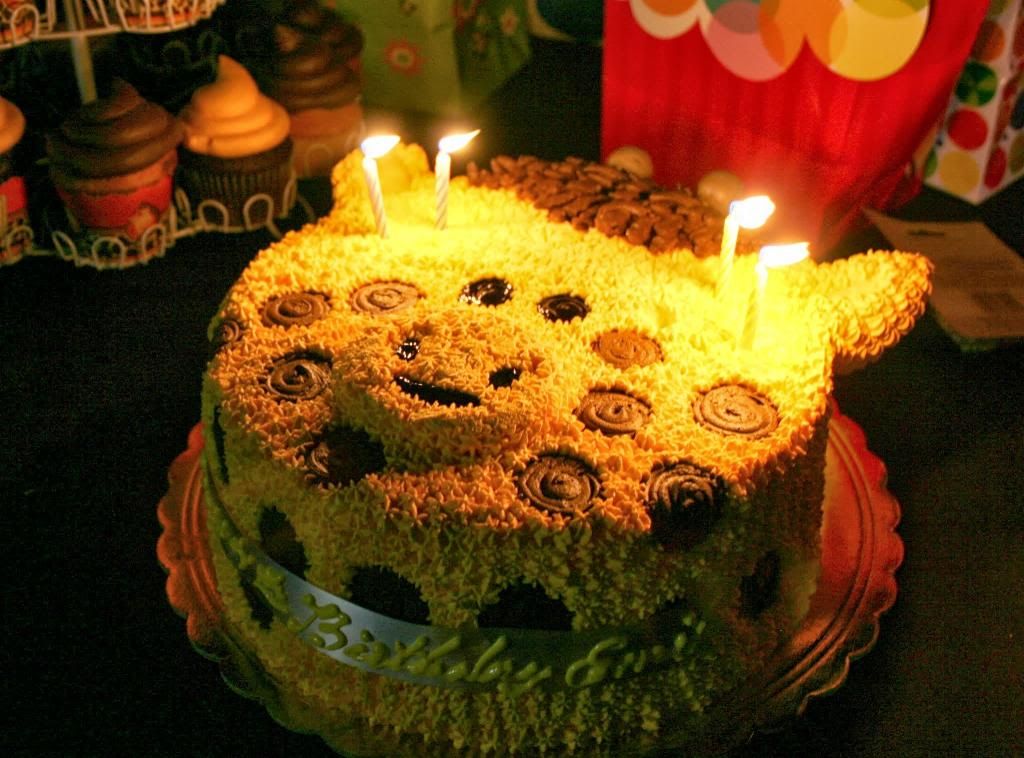 They also had Snow cones with bubble gum and watermelon flavor.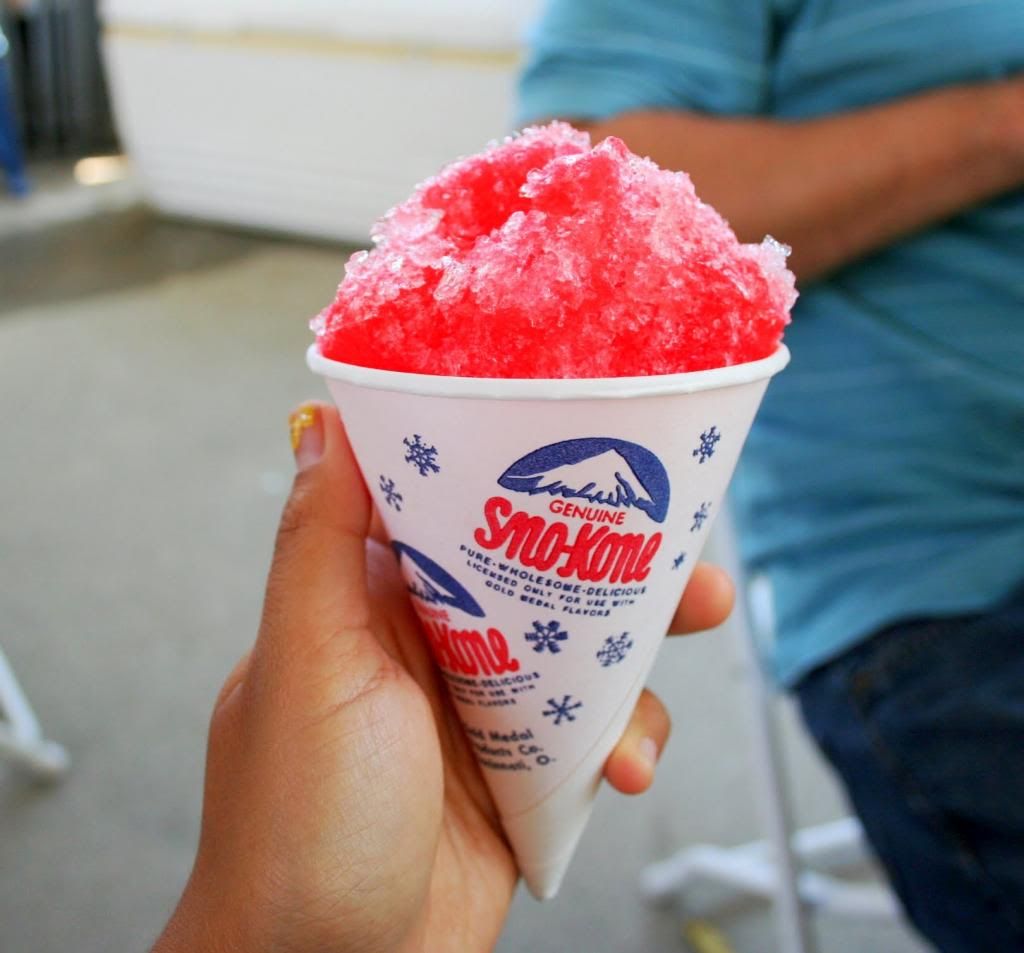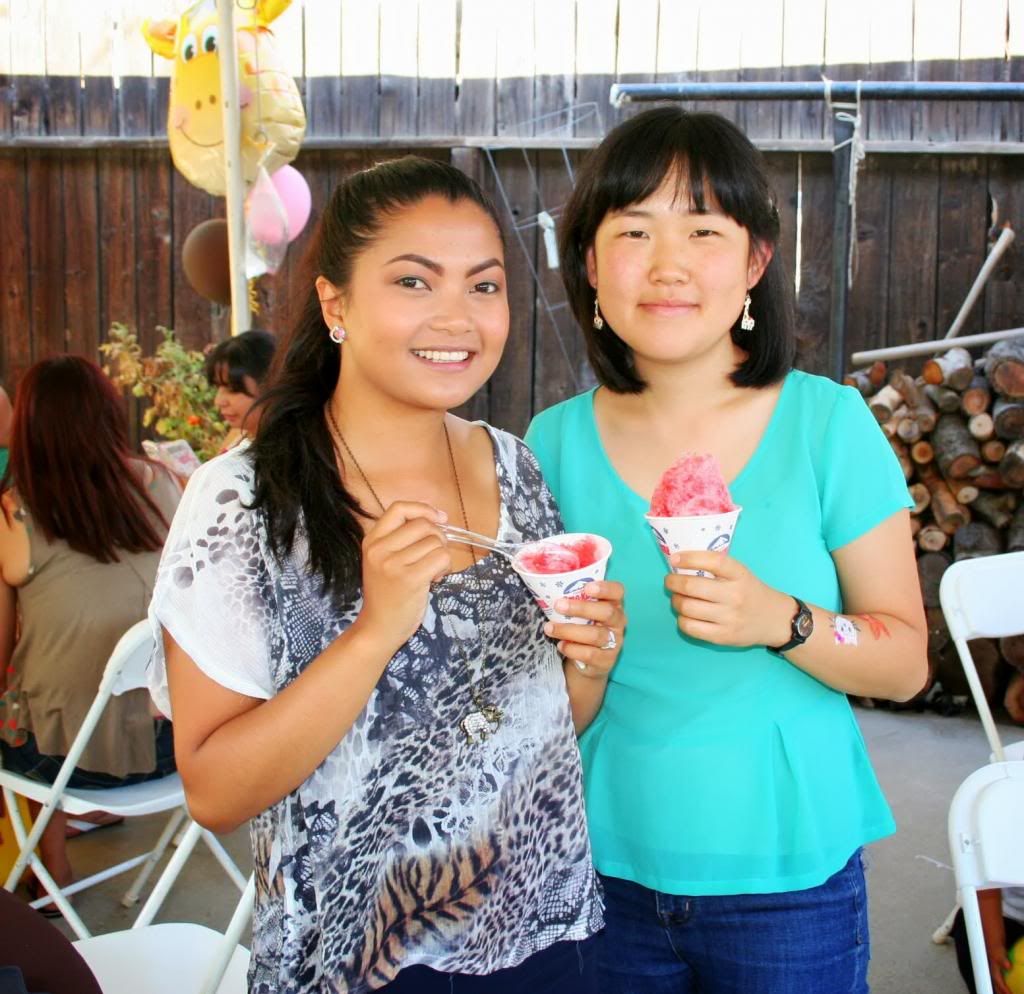 ...with my friend, Grace.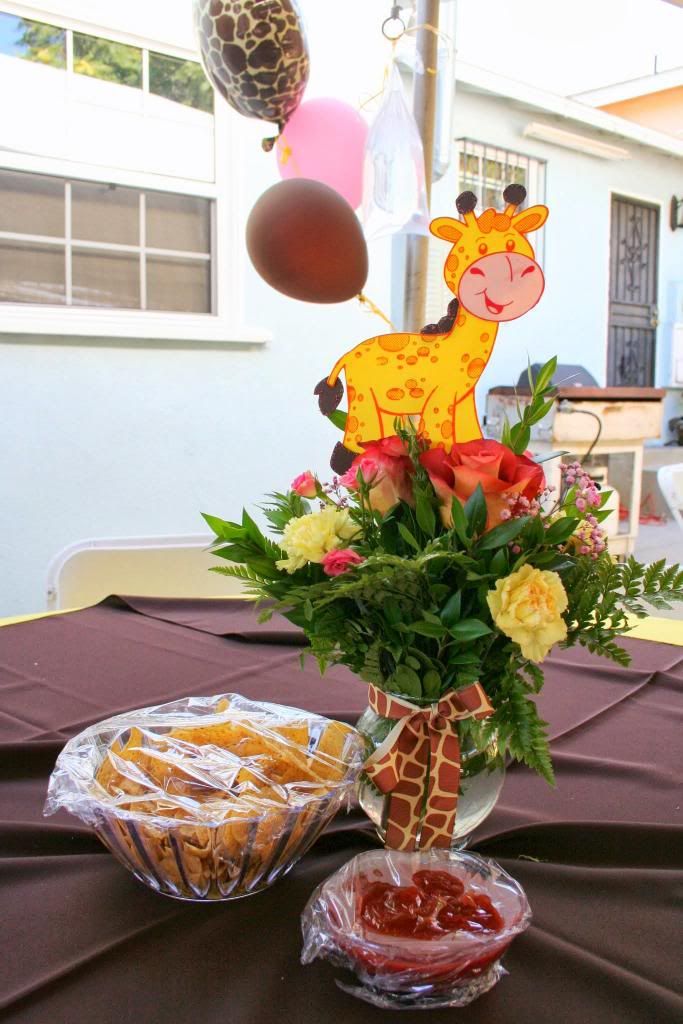 Each table had chips and salsa.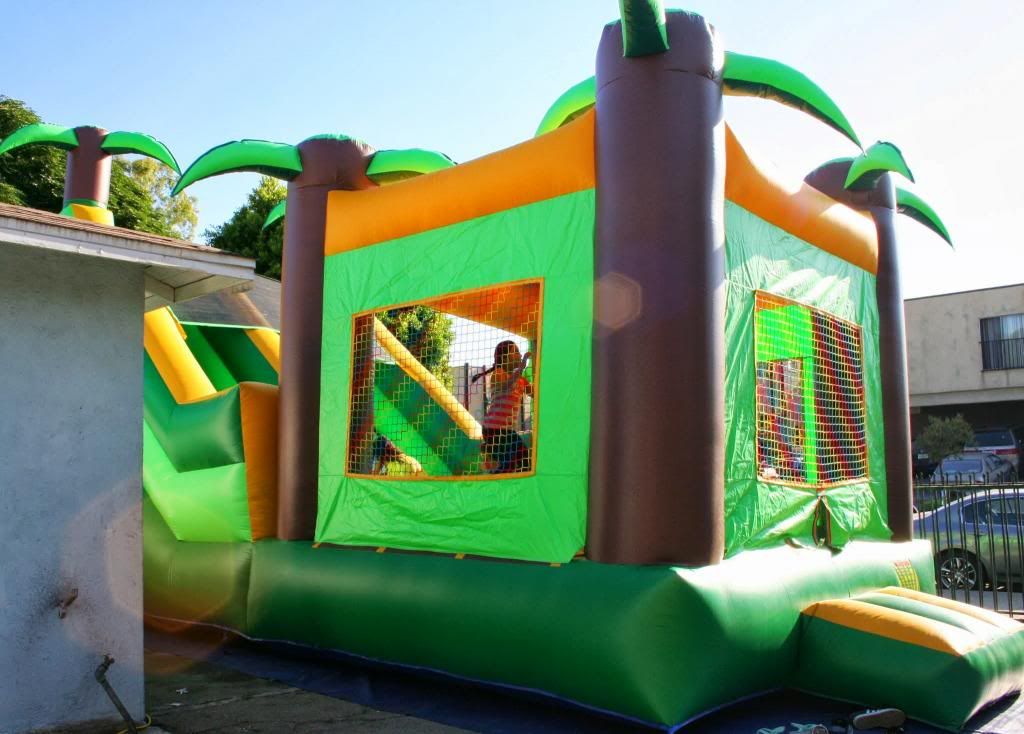 Jumper!!! An oversized jumper with slide. OMGaaahh!!!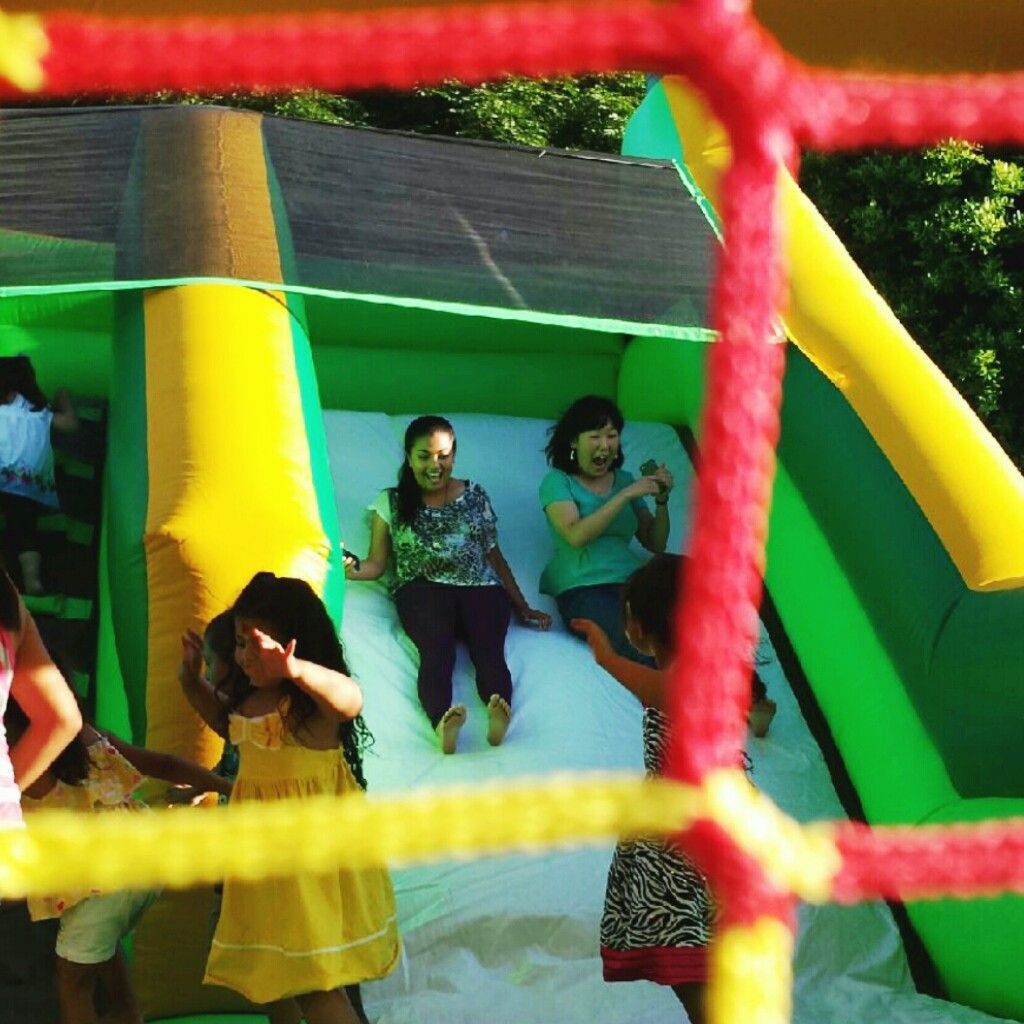 Face Painting for everyone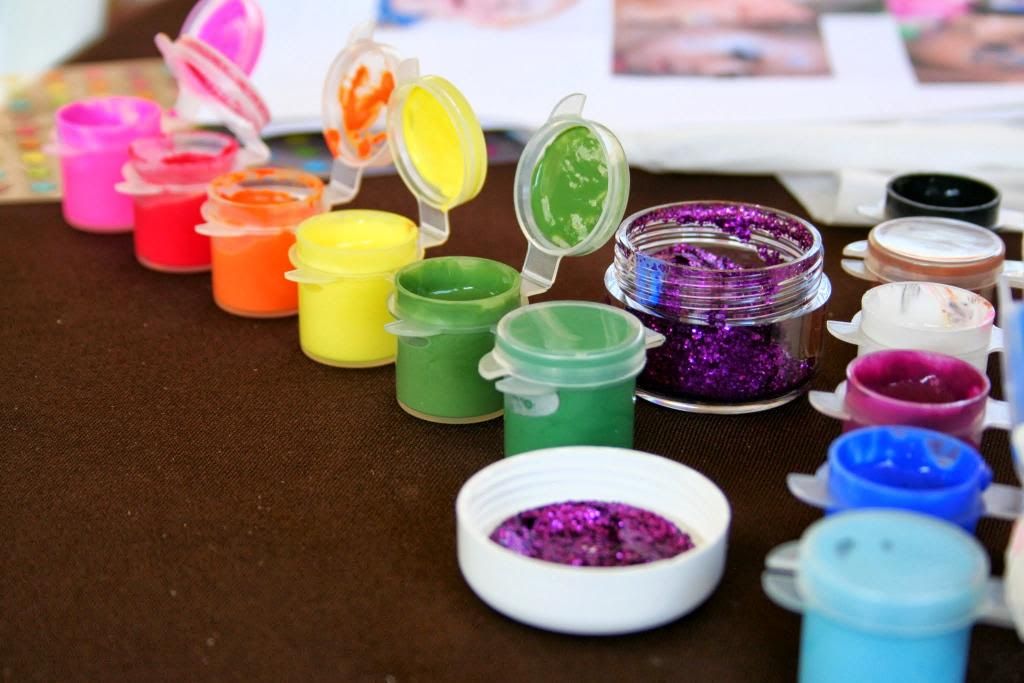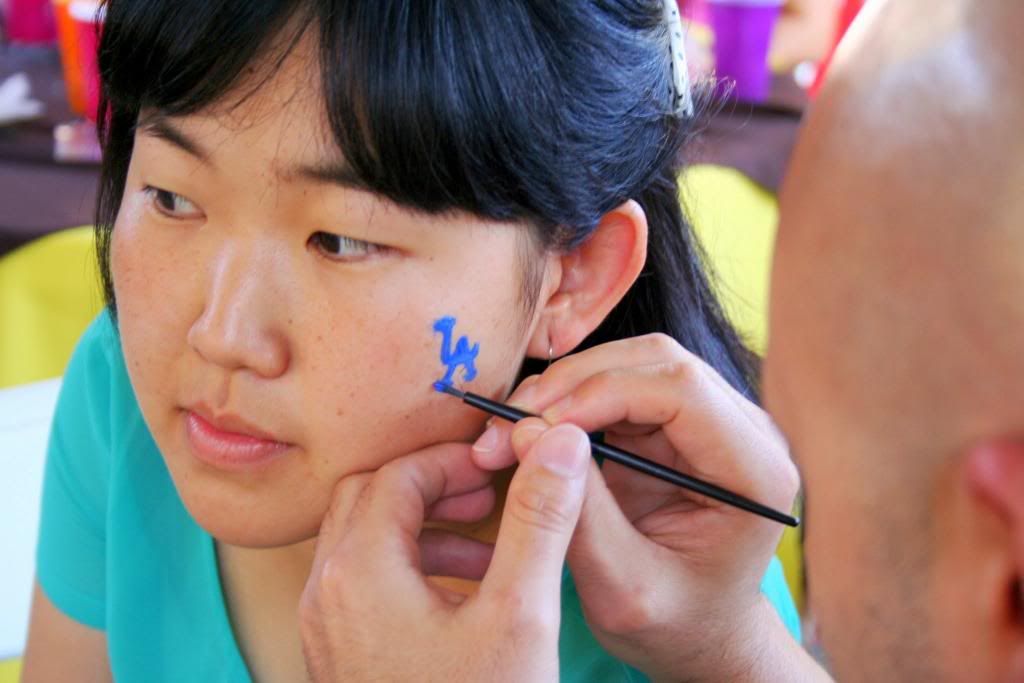 El hubby panited LA on grace's face and Hello Kitty on mine.