Homemade Cilantro and Parsley Pesto is what we made in cooking class. In case you didn't know, I hold a mini cooking class at work to kids with Autism. It's more for fun than an actual serious cooking class. The kids are able to help each other make simple and easy dishes and it really helps with their cognitive and motor skills.They seem to enjoy it, especially the eating part lol.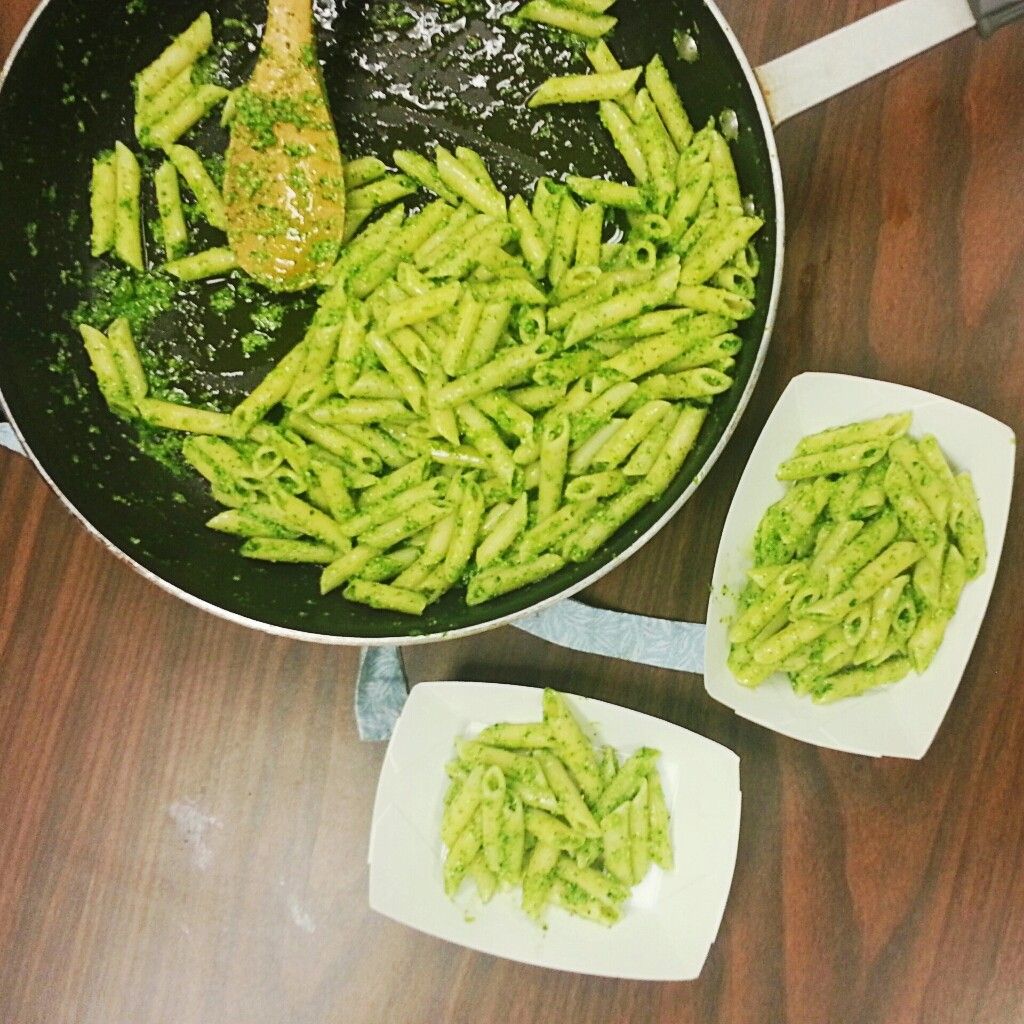 Ingredients: eyeball ingredients
a bunch of parsely
a bunch of cilantro
2 garlic cloves
any kind of pasta noodle of your choice
grated parmesan cheese
salt and pepper
lemon juice
olive oil
Directions:
Combine a handful of parsely, cilanto, olive oil in a blender. Blend until smooth.
Season with salt and pepper. Be careful with salt. The Parmesan cheese is salty already.
Pour on cooked pasta. Mix
Add grated parmesan cheese. Mix
Enjoy!