Here's a super easy and simple dinner you can make for your family when you're feeling lazy to cook. It's healthy, fresh and delicious. It only takes about 30 minutes or less to whip it up.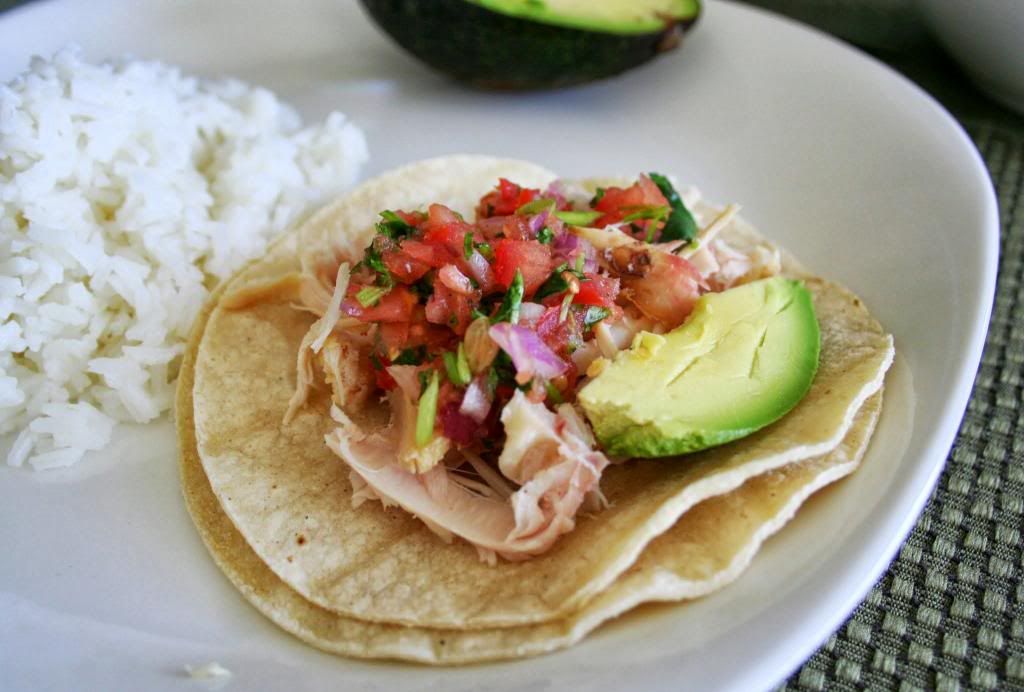 You need:
shredded rotisserie chicken (use half)
corn or flour tortillas
roma tomatoes
cilantro
red or white onion
salt and pepper
avocado
Directions:
Shred the chicken. Ask your children or husband to do it for you. It should be fun! Place in a bowl and set aside.
Make the Pico de Gallo. Put roma tomato, red onion, cilantro, salt and pepper in a food processor. Pulse 3 times. You can chop it by hand, but that's too much work for me.
Heat corn tortillas.
Make an assembly line of the corn tortilla, shredded chicken, pico de gallo and avocado.
Make your own chicken taco. Enjoy!