I love to cook for El Hubby Cakes. Every birthday, I make sure to make something extra special. This year I made shrimp and salmon in tomato cream sauce on a bed of angel hair pasta with a side of baked salmon. It was loaded with his favorite shrimp. It was ridiculous. And when I say ridiculous, I mean amazing and delicious. Oh and no vegetables. It was the only time I didn't force him to eat his veggies.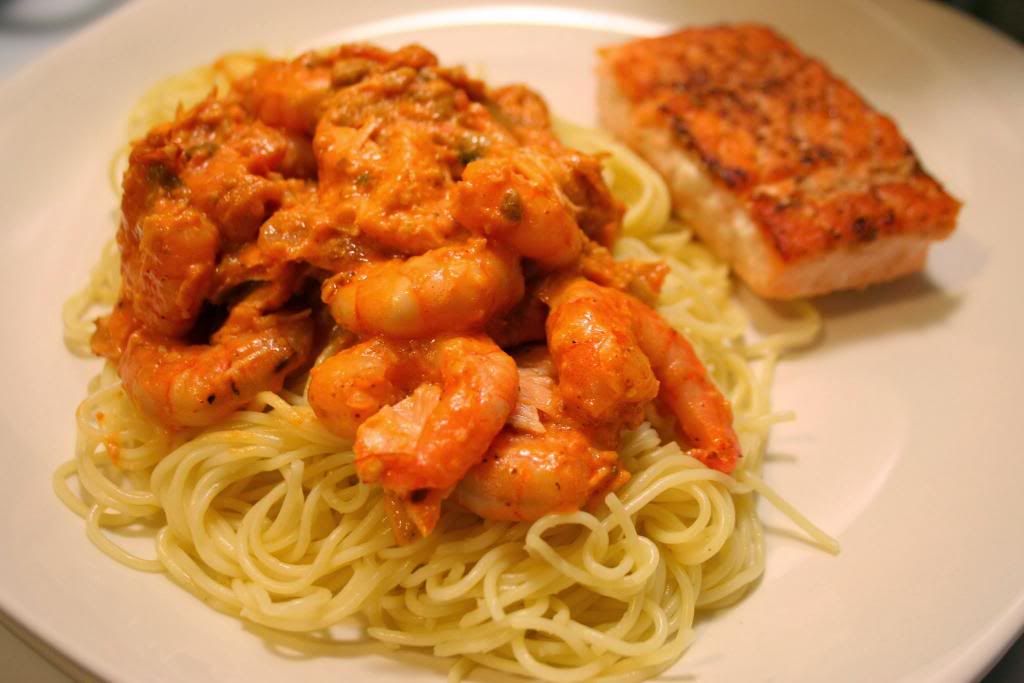 Here's the recipe. Like always, I eye ball the ingredients. I never measure. Sorry.
Ingredients
1. medium peeled shrimp. cook or uncooked.
2. salmon
3. diced yellow onion
4. chopped mushroom (optional)
5. minced garlic
6. chopped fresh tomatoes
7. grated Parmesan cheese
8. tomato paste
9. heavy cream
10. cooked angel hair pasta. use any kind of starch you prefer.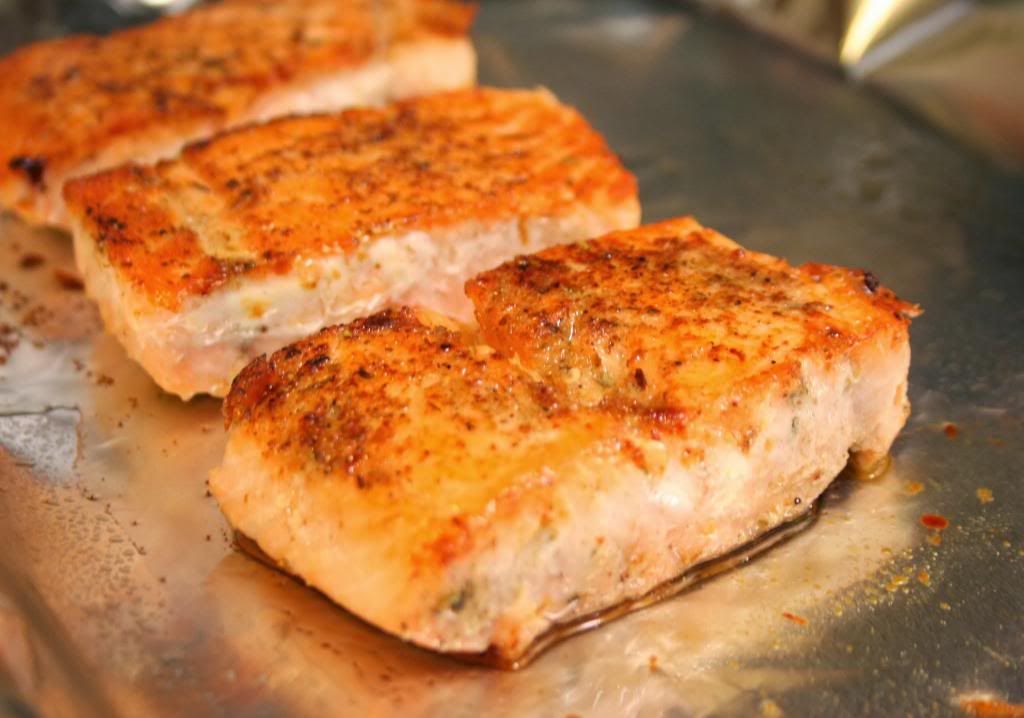 1. Cook the salmon to your liking. Depending on the thickness, I like to sear one side on a hot pan for 1 minute and then transfer it in the broiler for 10 minutes to finish cooking. The fish always comes out perfectly cooked.
Set aside a piece to add in the sauce later.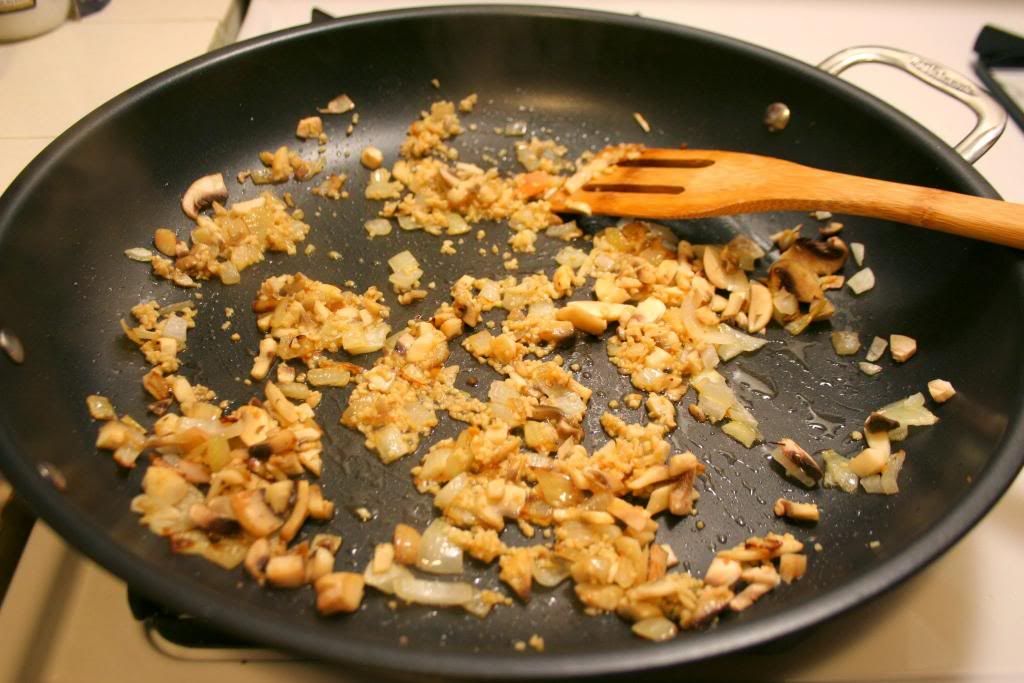 2. Heat pan over medium heat. Add a little bit of olive oil. Add diced yellow onion and sautee until it's fragrant. Add chopped mushrooms and garlic and cook for a few minutes. Season with a little bit of salt and pepper.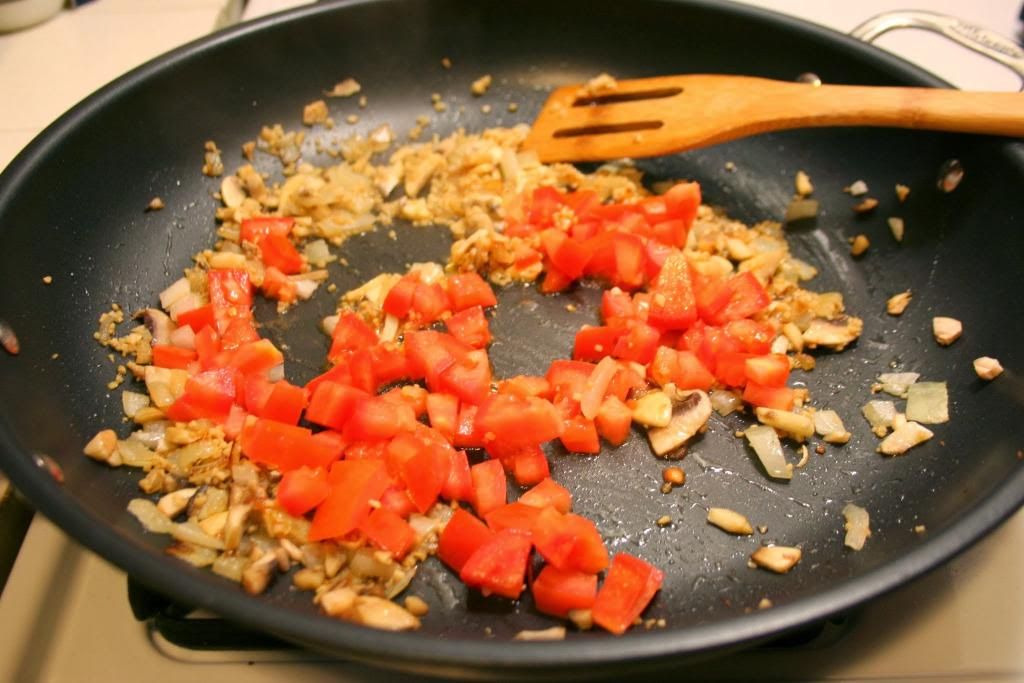 3. Add chopped tomatoes and cook until it blisters.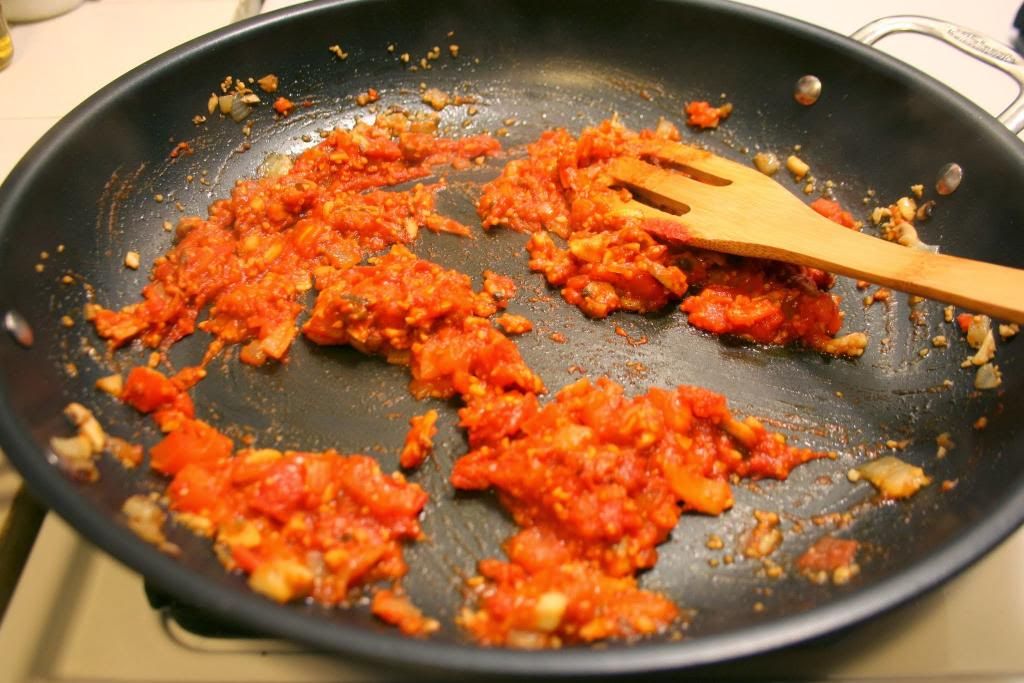 4. Turn heat on low. Add 1 tablespoon of tomato paste. You can use tomato sauce if you don't have tomato paste.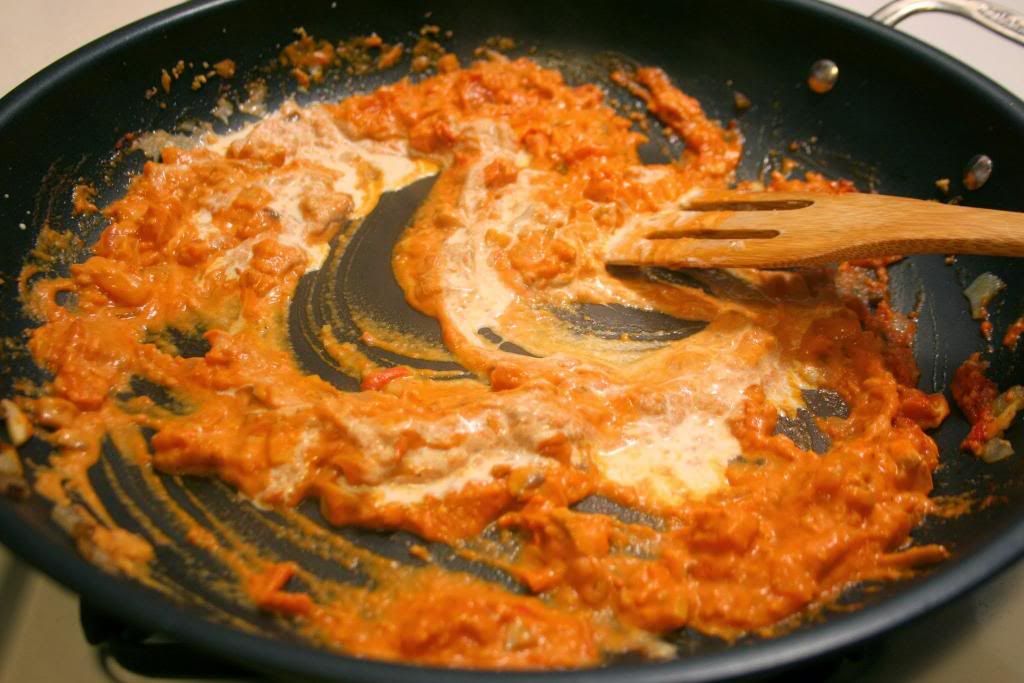 5. Add a little bit of chicken stock or water to thin it out. Then slowly heavy cream as you mix about half a cup. You can add more if you like.
It should look something like this. Taste to see if it needs more salt and pepper.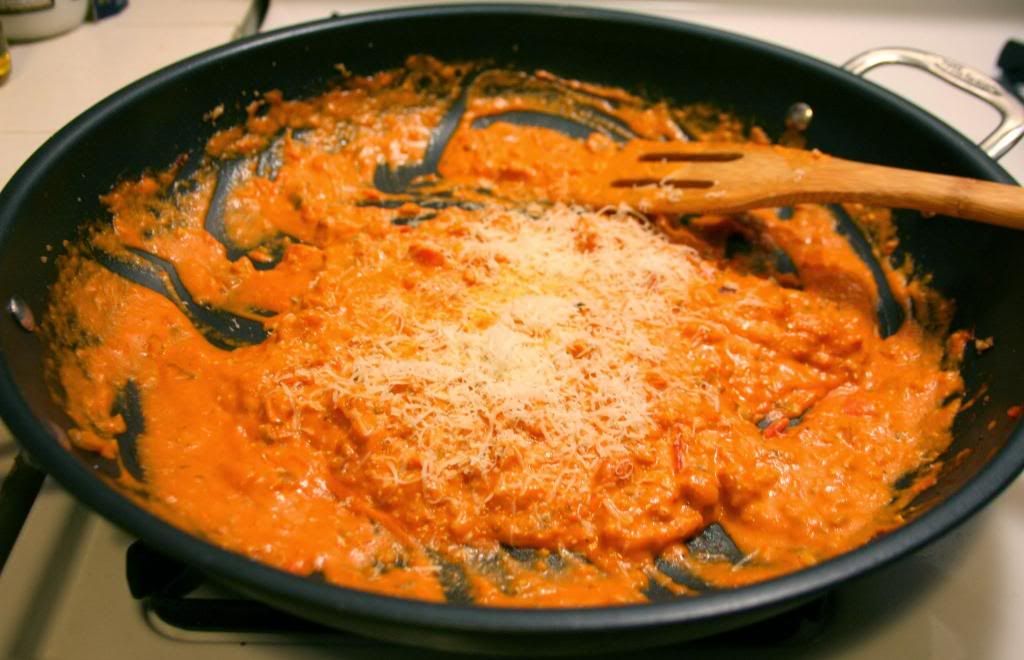 6. Add freshly grated Parmesan cheese. It adds a nutty and salty flavor. It also makes it more creamy.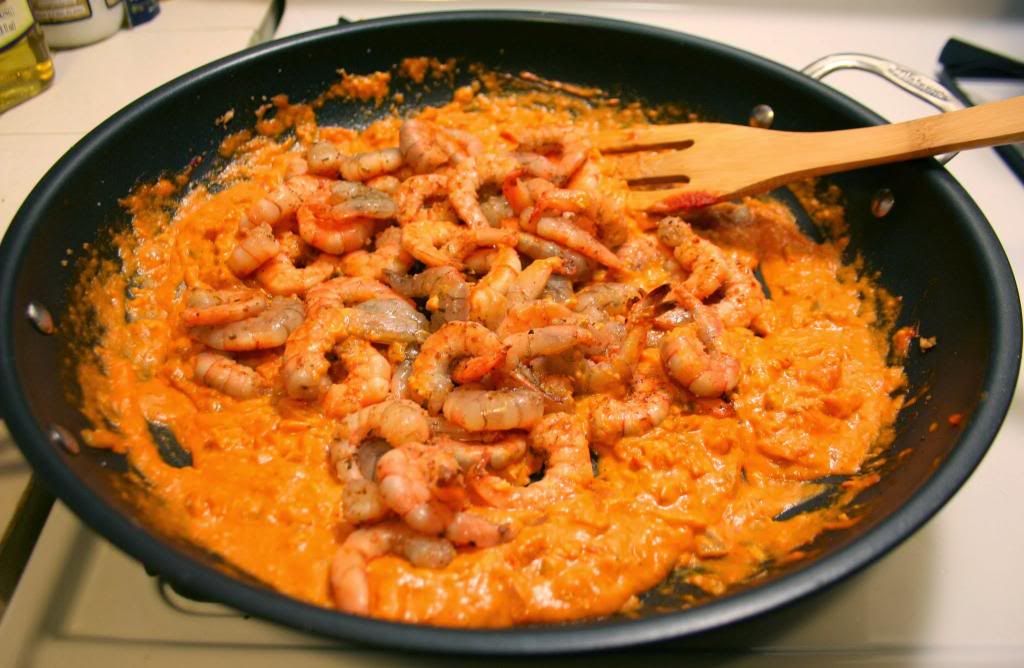 7. Add the shrimp. You can add raw shrimp, but what I did here was add half cooked shrimp that I sauteed before hand.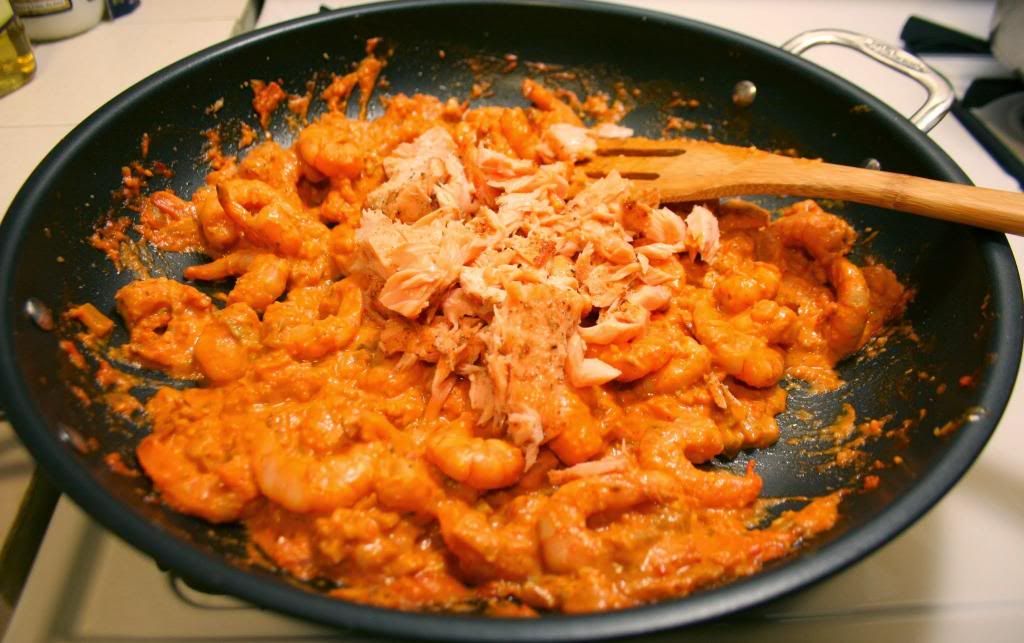 8. Add cooked chunks of salmon.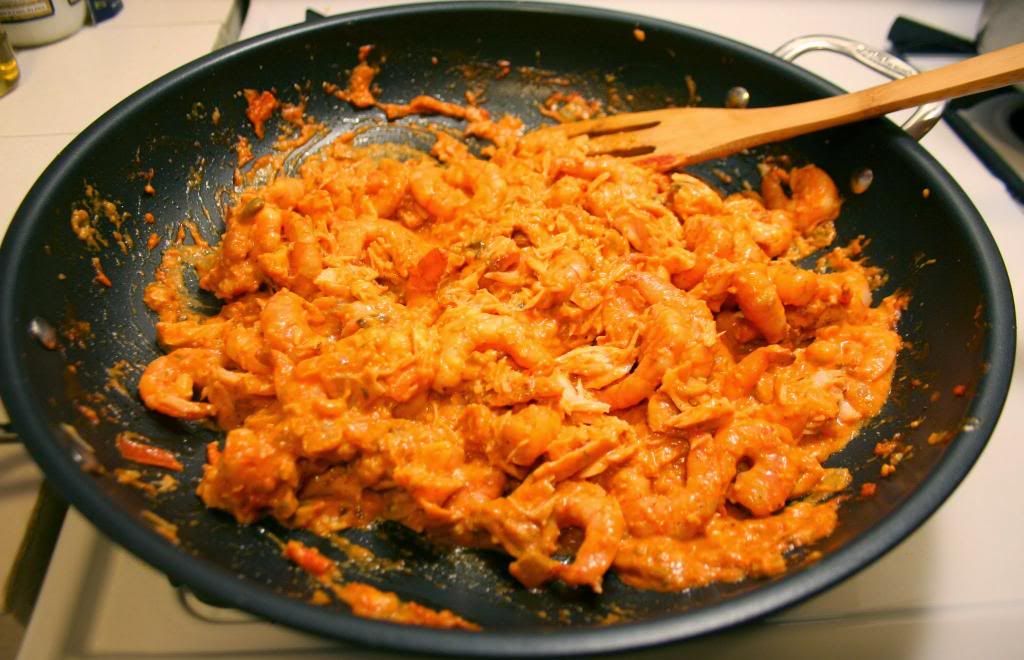 It should look like this. Super chunky and thick. Add more chicken broth if u prefer a thinner sauce.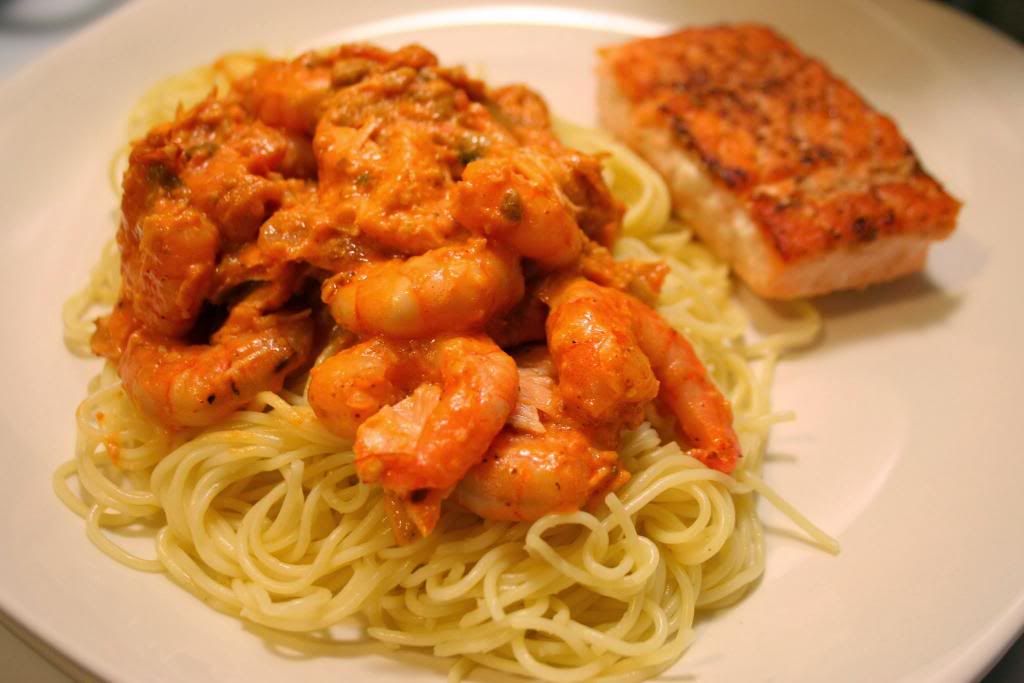 Serve on a bed of angel hair pasta or any starch you prefer.
Enjoy!
Hope you guys try it out!