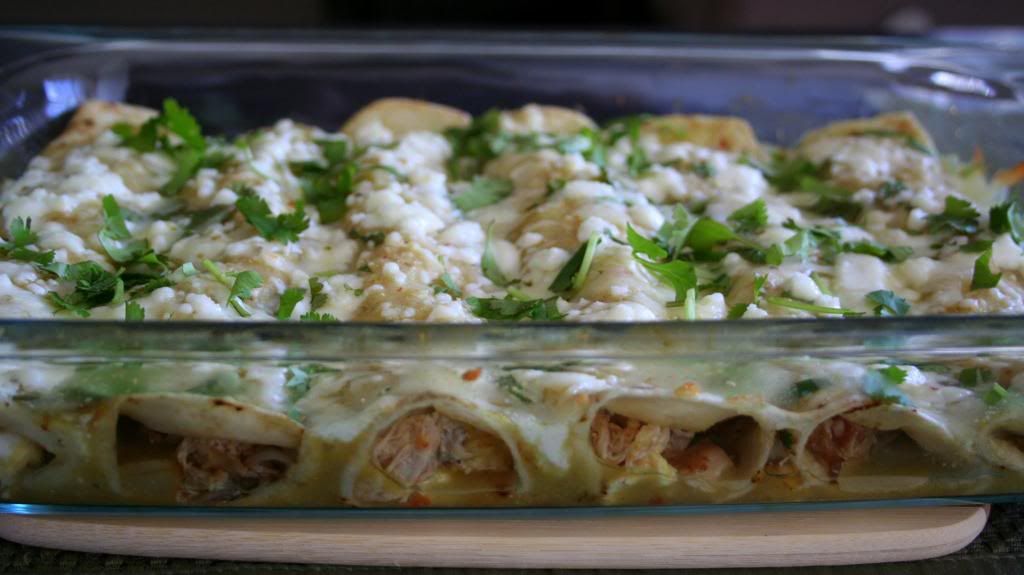 I made Chicken Enchiladas over the weekend for El Hubby and I. I used leftover rotisserie chicken I bought from our local grocery store and some flour tortillas I needed to use before they expire. It came out so good, so yummy, I want to make it again this week!
-chopped onions
-chopped tomatoes
-garlic
-shredded chicken
- shredded jack cheese
-flour tortillas
-cilantro
-queso fresco
-spicy enchilada sauce (green)
-saute' onions and garlic
-add tomatoes and chicken once the onions become translucent
-season with salt and pepper to taste
-turn off heat and add shredded jack cheese then put in a bowl.
-pour a little bit of the enchilada sauce on the baking sheet and spread around.
-take spoonfuls of the chicken mixture on the flour tortilla, roll and place on the baking pan. eyeball how much you want to put in it. don't over stuff
-repeat the process until you finish the filling. I was able to fit 6 large and fat enchiladas in one big baking pan
-pour the enchilada sauce on top
-sprinkle crumbled queso fresco, a little bit of the shredded cheese.
-bake in the oven for 25 minutes in a 375 degree oven.
-sprinkle freshly chopped cilantro before serving
-done!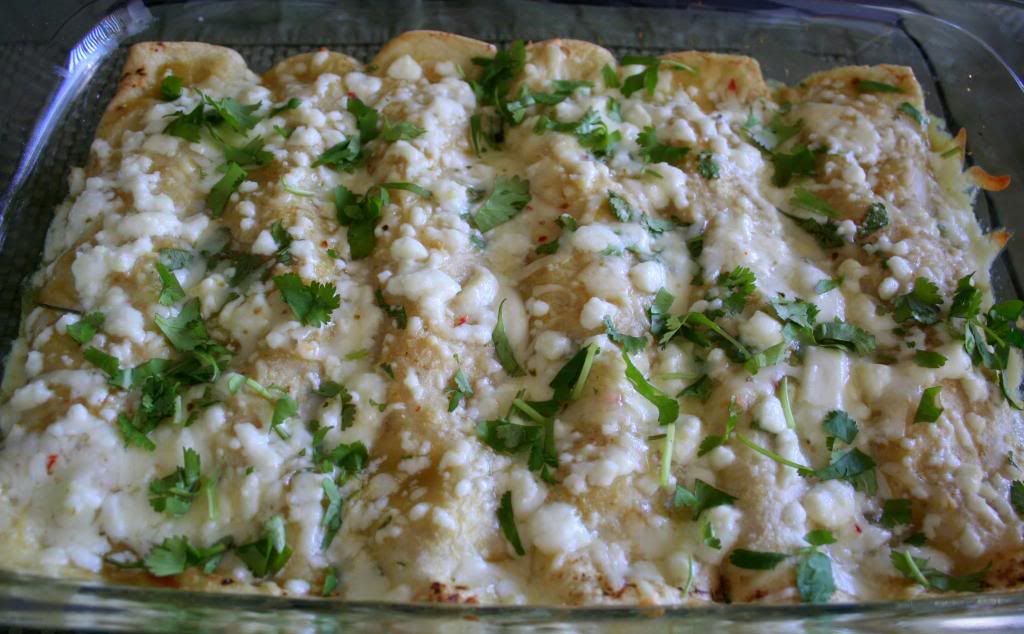 Super easy and yummy!