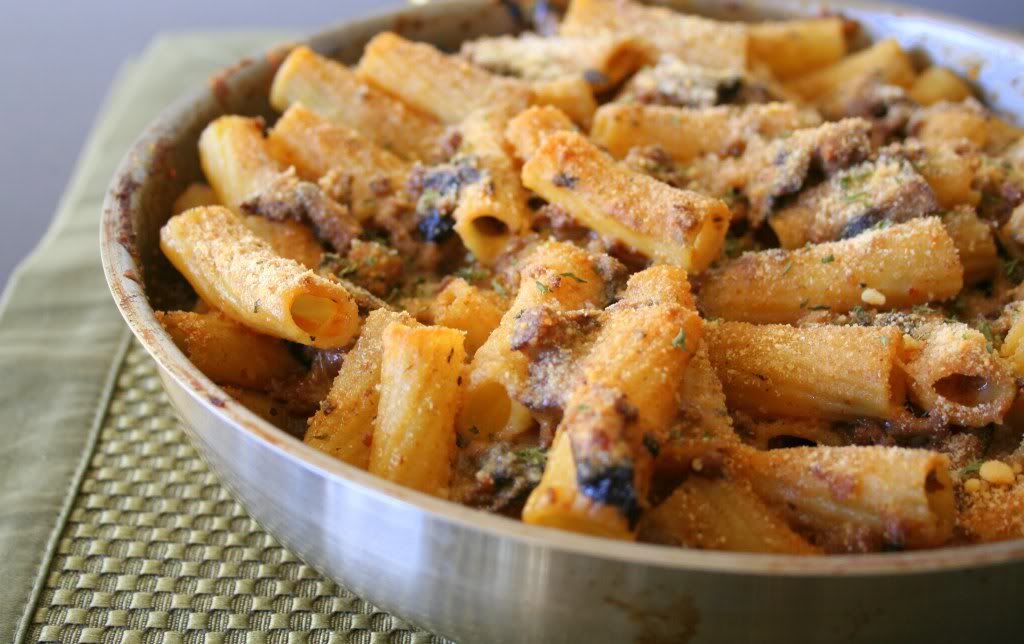 Baked Ziti with Ground Beef and Mushroom Ragu.
I love to cook because I love to eat. But I also love to cook because it's a great stress reliever. Something unexpected happened to me last week that totally crushed my world. I don't want to get into details, but it's one of those horrible things that I thought would never ever happened to me. It made me painfully depressed and extremely stressed out. Thank you for my Kiko, family and friends for being so loving and encouraging. You guys really lifted my spirits up. Instead of sitting and moping around and getting sad, I decided to cook! I got up, prepped the ingredients and came up with baked ziti with ground beef and mushroom ragu. It felt comforting as I whisked the butter, flour and milk nice and slow for the bechamel sauce. After I was done cooking, I had this huge smile on my face. The baked ziti looked beautiful in the pan with the bread crumbs and Parmesan cheese toasted on top. And what made me smile even more was the taste. It was delicious. The bechamel was really creamy and the ground beef and mushroom made the dish very hearty and yummy!
Sorry for the rant. Let's eat!