Here is a beautiful plate of my food on Cinco de Mayo. Kiko's brother invited some friends and family for a small bbq in his backyard. He grilled some Gordonises or cornish hens. They taste like chicken to me, but juicer. We also had the usual sides like pinto beans, Mexican rice, pasta salad and corn tortillas of course.
My condiment plate of salsa verde, salsa roja with lots of garlic and guacamole.
Here is a closer look of the pasta salad. I made the dressing for it. It has mayonnaise, vinegar, sugar and salt and pepper. It's a bit sweet and tangy!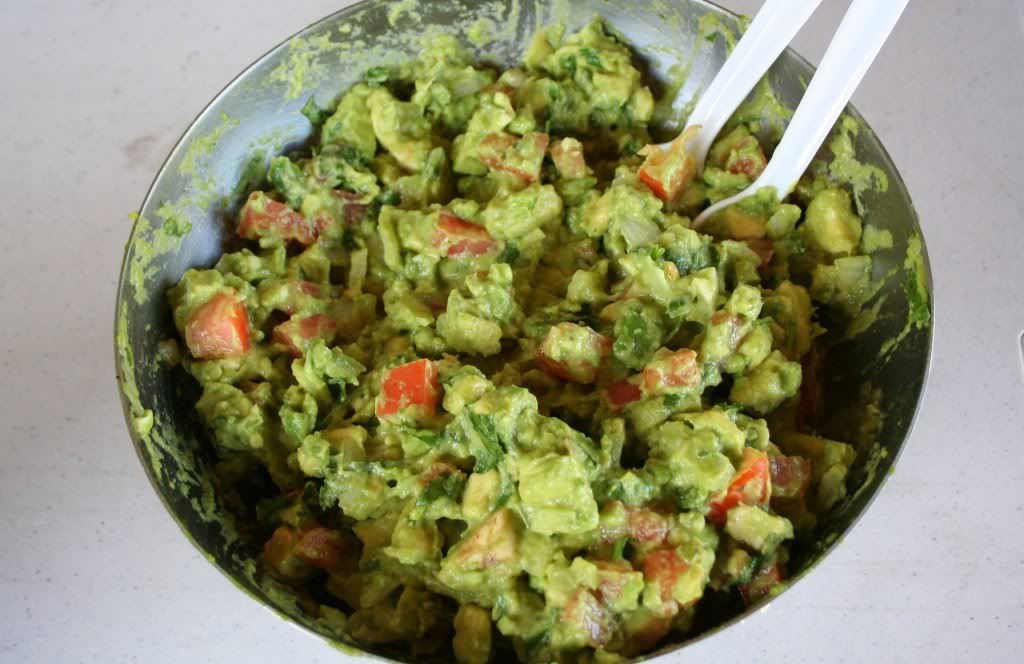 I made the guacamole. When it comes to making it, I always keep it simple. I don't like it when people put a bunch of stuff that in my opinion, doesn't belong. All you need are lots of avocados, tomatoes, onions and cilantro, fresh lime juice, season with salt and garlic powder and that's it! And if you want to add some spice, add some diced jalapenos or seranos.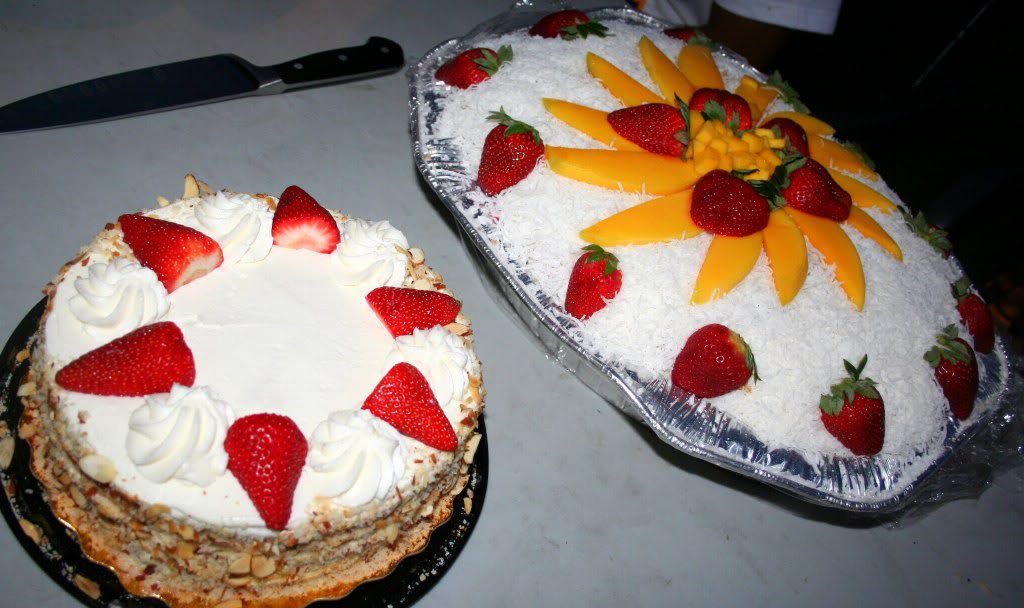 For dessert, we had
Tres Leches cake
and a huge tray of
Bioniocos
. Bionicos is a Mexican fruit salad with fruits like melon, strawberries, magoes, bananas and etc with a sweet cream, granola and shredded coconut. It's so good!!!
Here's a cool pic I took of the fire that kept us warm as we watched the Cotto vs. Mayweather fight. Oh and those beer bottles are not mine. Just sayin...lol.
How is your Cinco de Mayo???