Chicken Dijon Rotisserie Grill is our new favorite casual dining place. We love their rotisserie chicken, hummus and killer garlic sauce!!! Their food is also healthy and affordable too.
Here's what we had...
1/4 Chicken (dark meat) with a side of hummus, garden salad, pita bread and garlic sauce.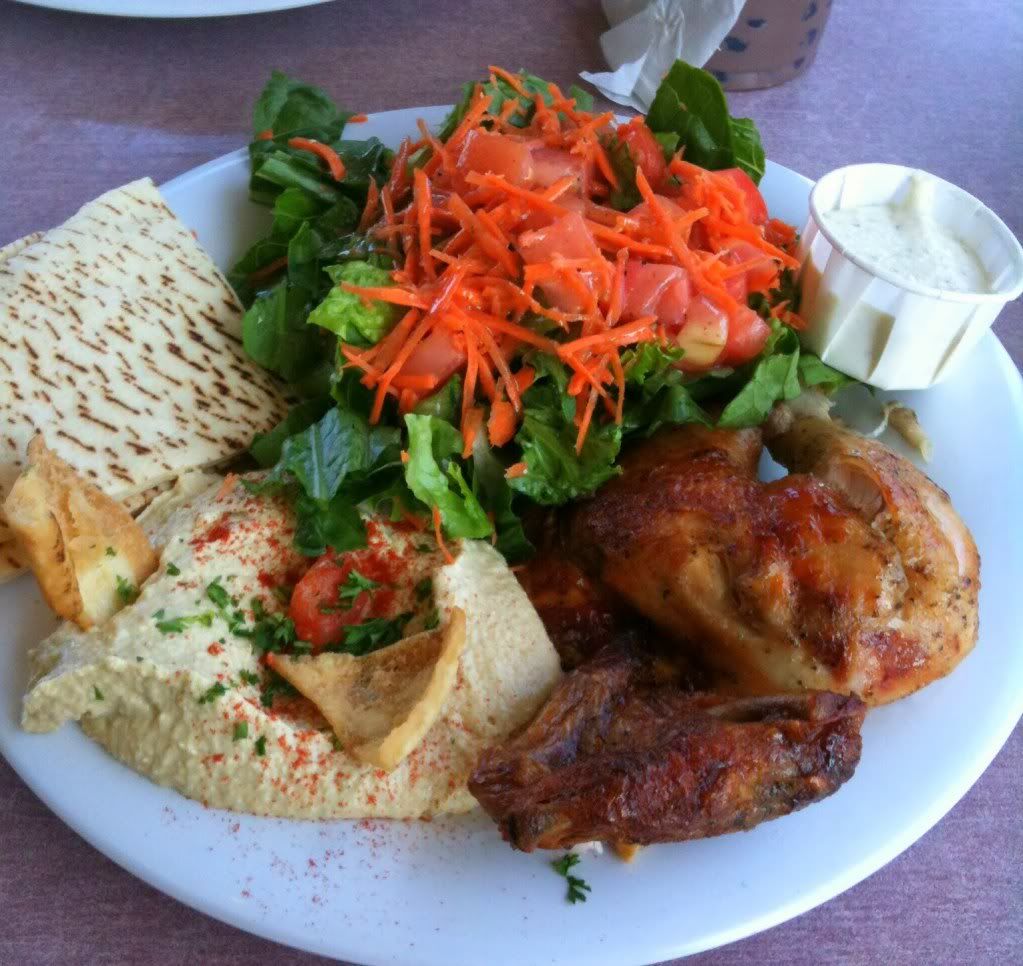 Chicken Caesar Sandwich with garlic sauce.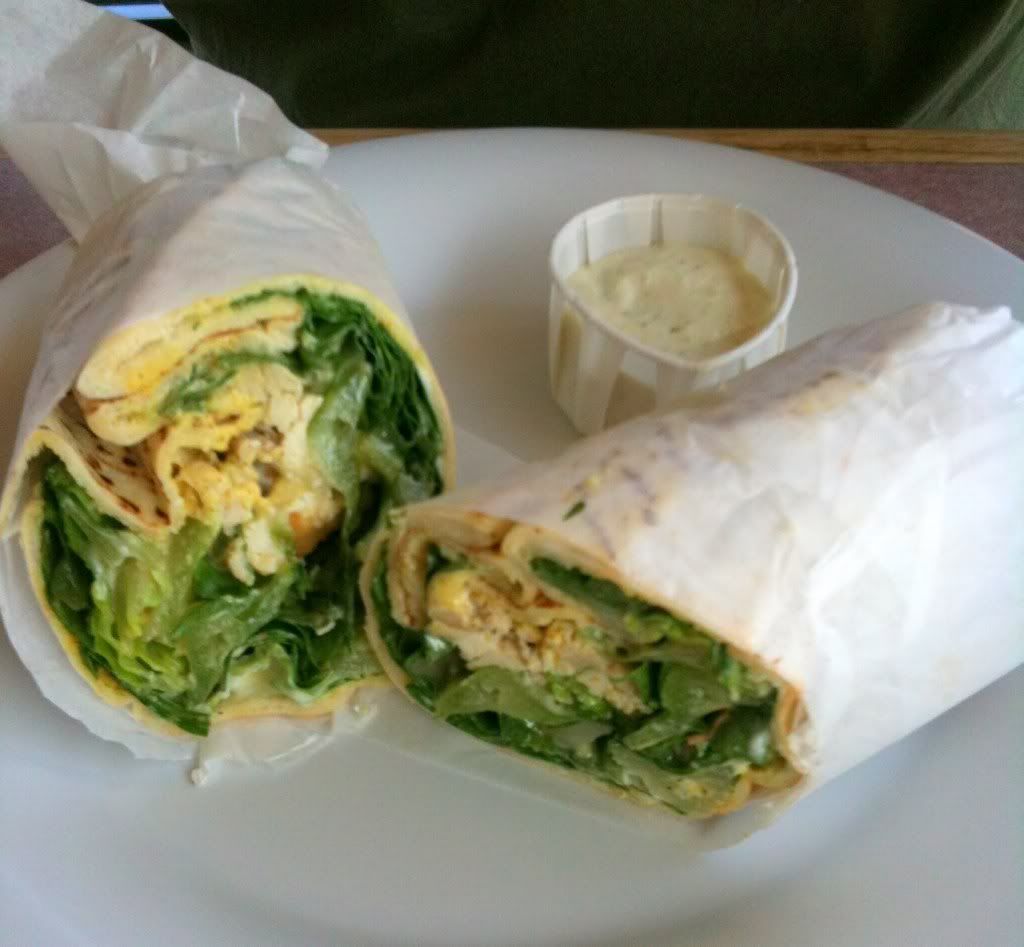 Mezze Sampler Platter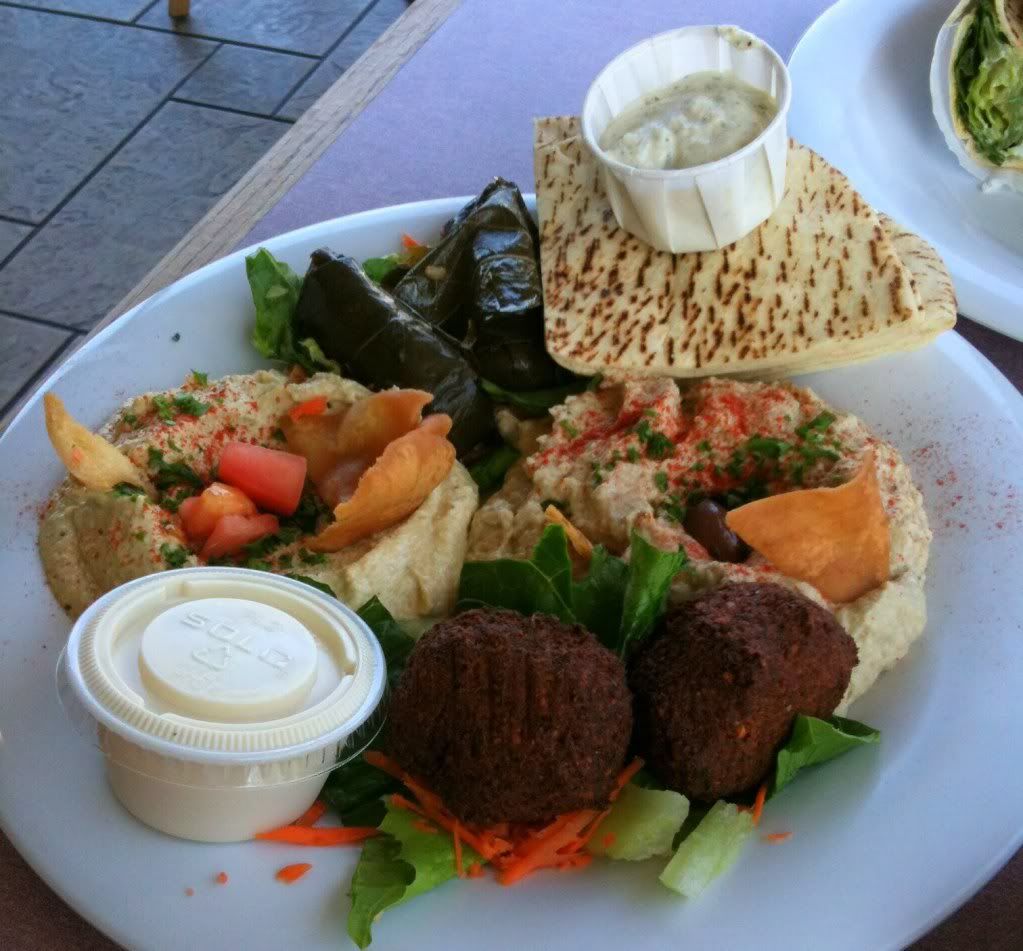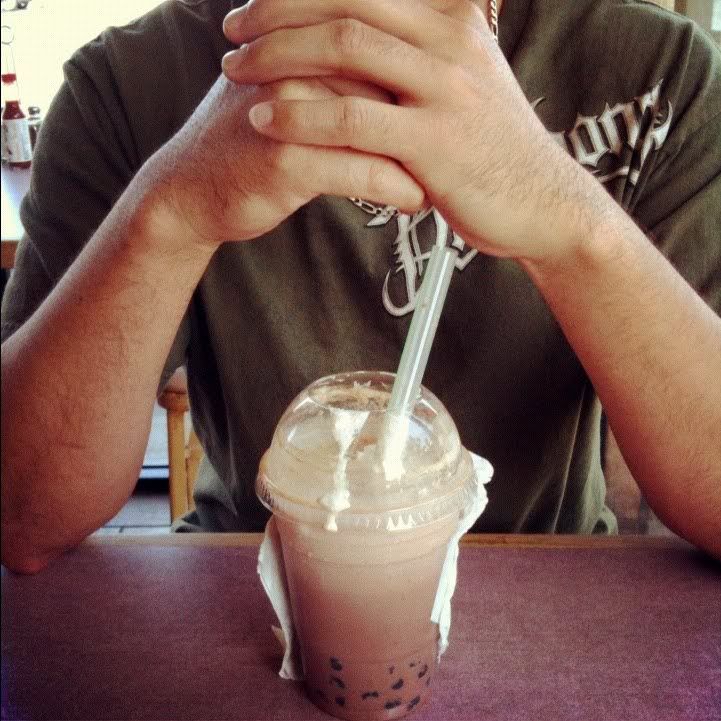 And I got Kiko with his favorite Mocha Boba drink bought from a donut shop nearby :)
Have you been to Chicken Dijon? How do you like it?
www.ChickenDijon.com