Chimichurri Rigatoni. Have you ever had it before? What about Chimichurri? If you've had Chimichurri then this dish may sound odd. But I promise it's delicious. Chimichurri is a sauce originally from Argentina. It's usually made with parsley, coriander, garlic, vinegar and olive oil. I see it mostly used as a marinade for meats or dipping sauce for breads, but never in pasta. I tried it last week and it came it pretty delicious.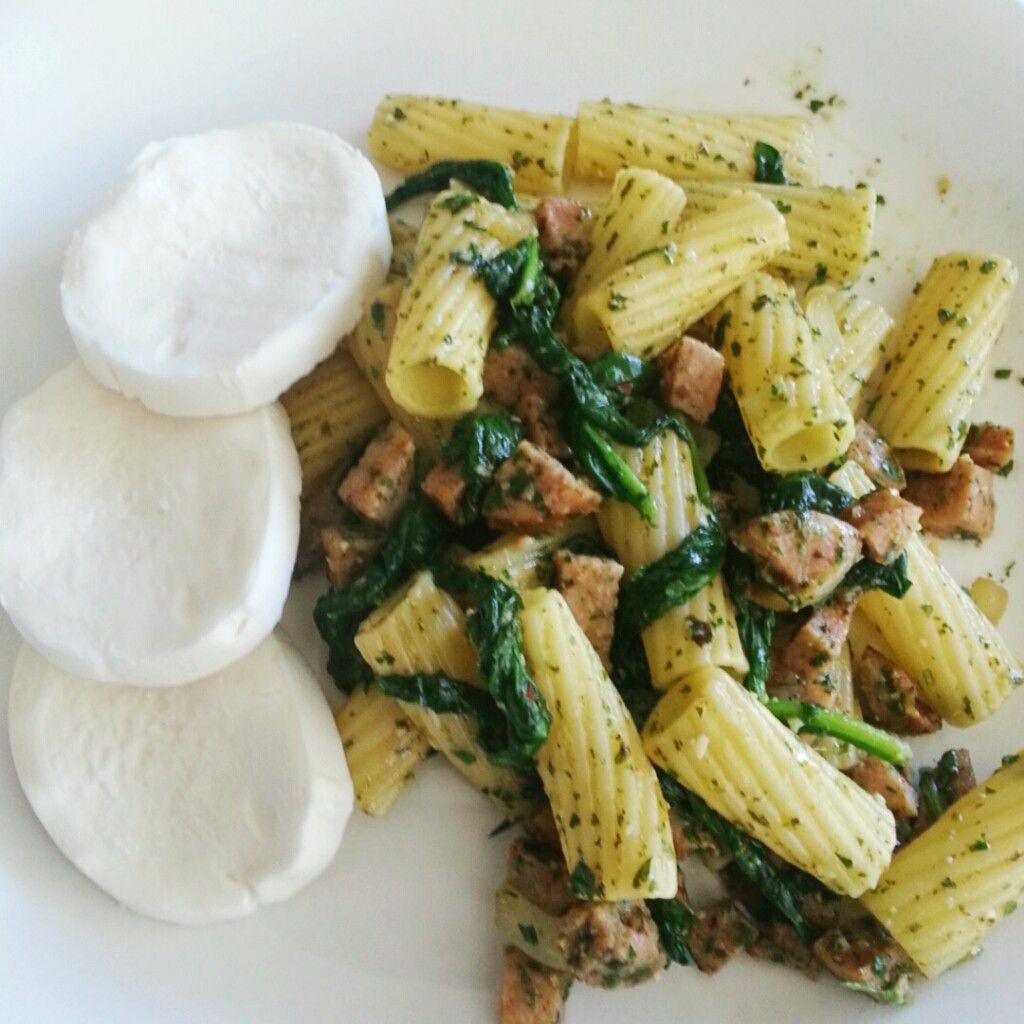 Quick recipe... I don't measure the ingredients. Sorry.
Chimichurri
a bunch of parsley
cilantro
garlic
olive oil
red wine vinegar
lime juice
chili flakes
salt and pepper
Blend all of the above in a food processor. I used my mini Ninja Blender. Set aside.
Ingredients:
homemade chimichurri sauce
cooked rigatoni pasta
a bunch of spinach
cubed cooked chicken sausage
chopped yellow onion
With a non stick saute pan, add a little bit of olive oil and turn on the stove to medium heat.
Saute cooked chicken sausage until brown about 5 minutes. U can use any kind of meat u prefer.
Add a bunch of spinach and cook until wilted. You can use any veggies you prefer. I happen to have spinach in the fridge.
Add cooked rigatoni. Mix
Add chimichurri sauce and mix until it's incorporated in the pasta about 1 minute.
Turn off heat and serve. I served it with a side of fresh mozarella cheese.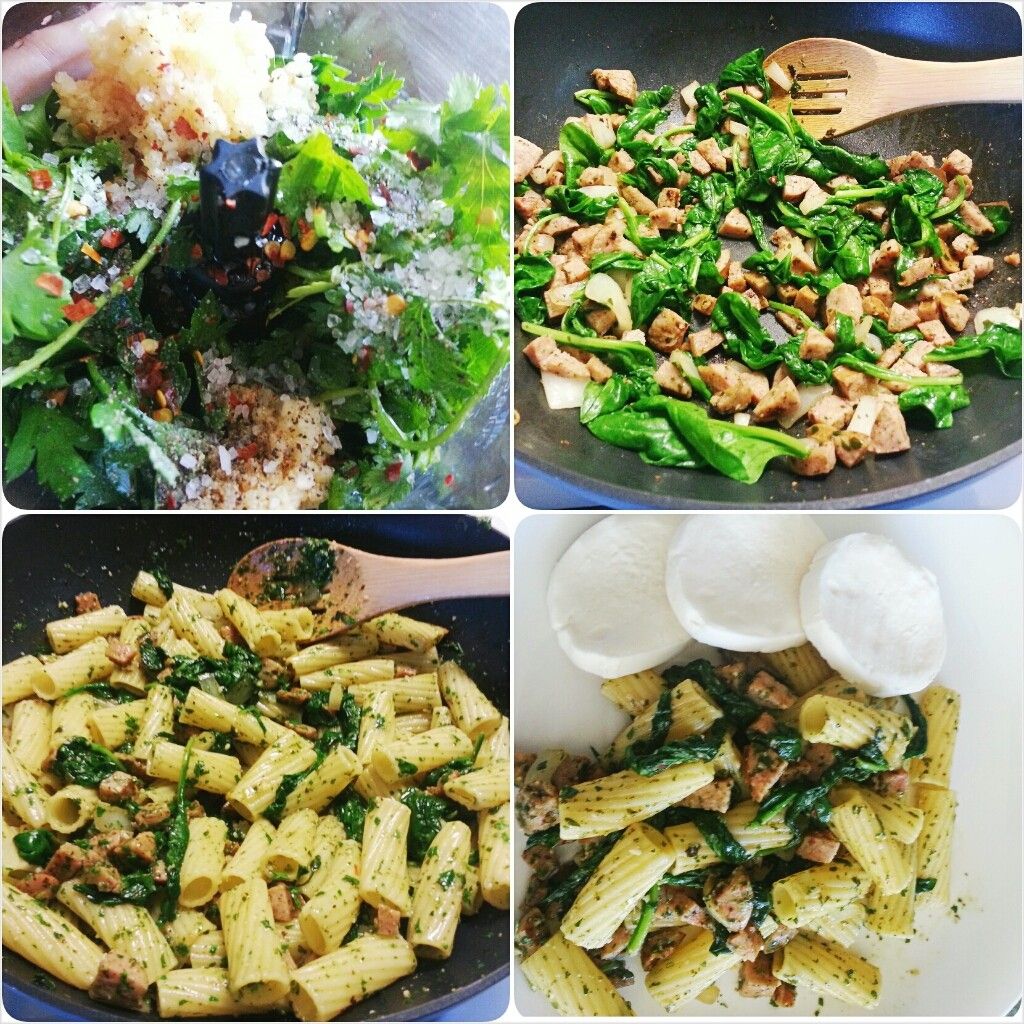 Hope you try it out!
See you on INSTAGRAM
@rebekkahceleste