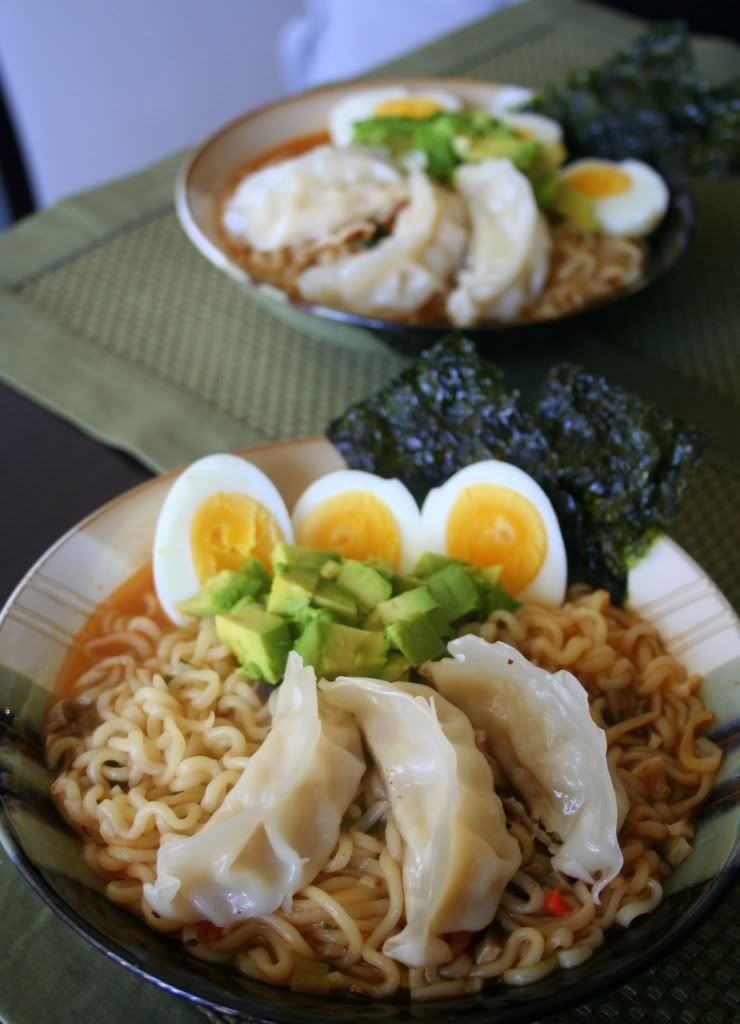 Brunch:
Semi-homemade Spicy Korean Ramen
with shrimp gyoza, mushrooms, chopped avocado, hard boiled egg and seaweed paper. I used an instant spicy Korean Ramen noodles from our local Korean super market and dressed it up with whatever I had in the fridge. It was very filling, delicious and looks pretty too!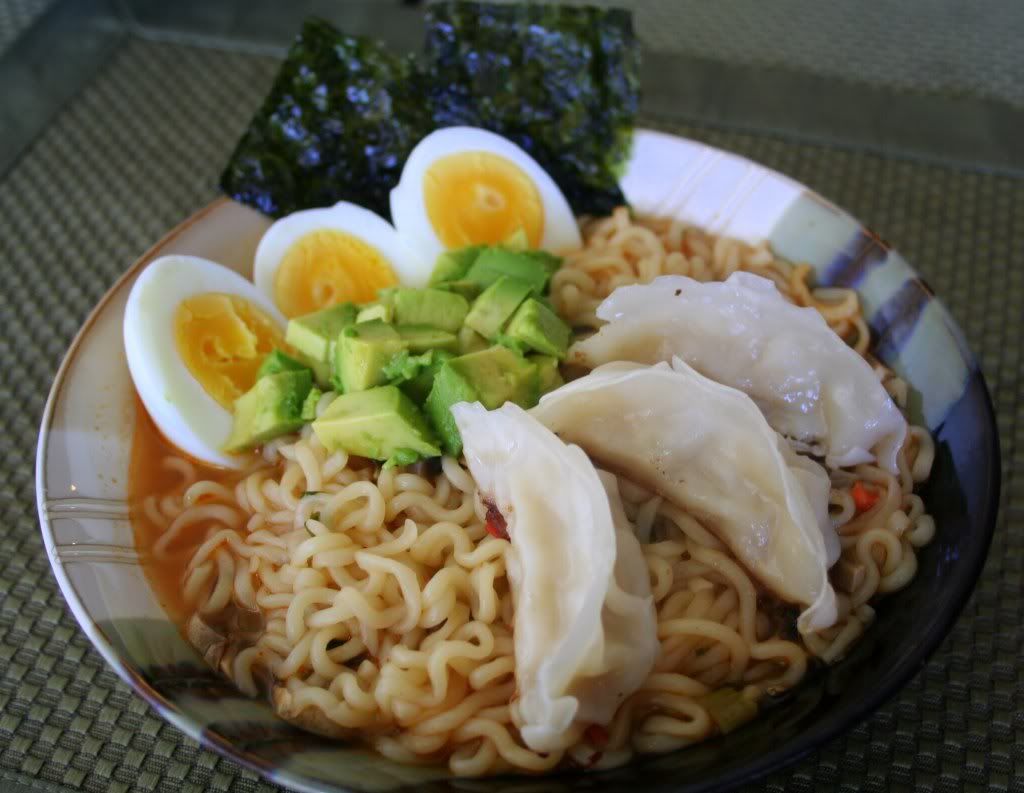 How do you like to dress up your instant Ramen noodles?