During one of my no cooking day last week, I decided to order Thai food. I googled who delivers around my area and one of the first ones that popped up was Thai Express Food To Go. I decided to give it a try. Meh...Never again! The flavor was just alright and they were very stingy on meat.
Here's what I had...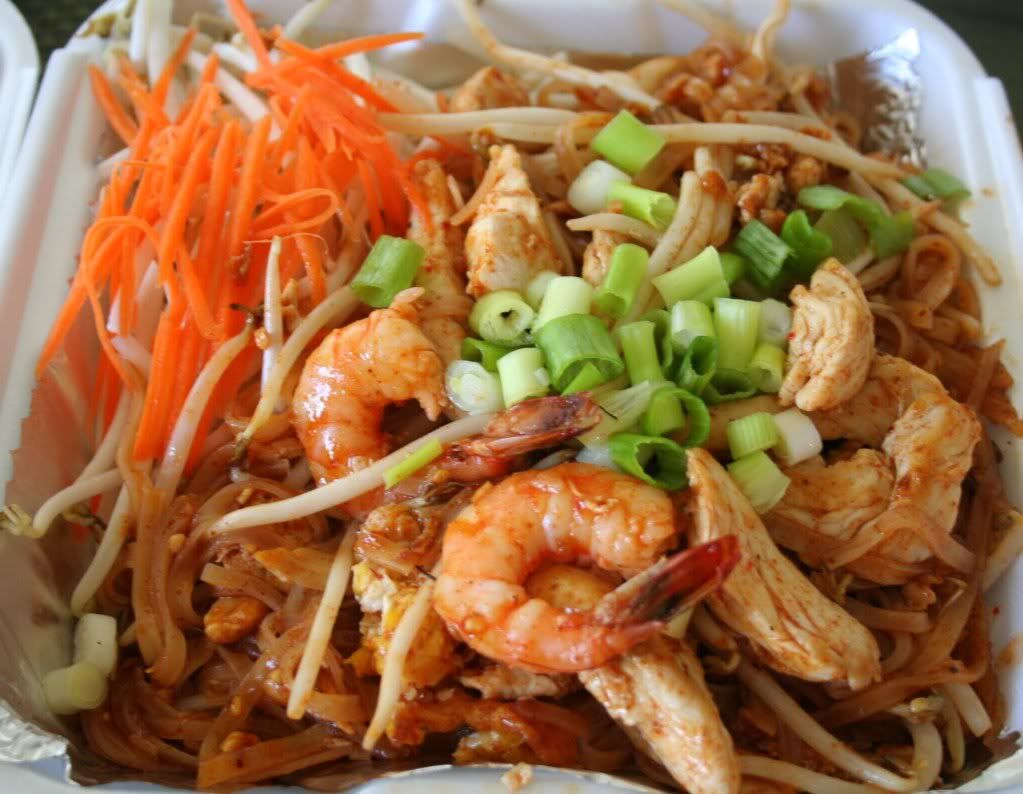 Pad Thai. There were only 2 shrimp and a few strips of chicken. Stingy. The flavor was alright. I've had better.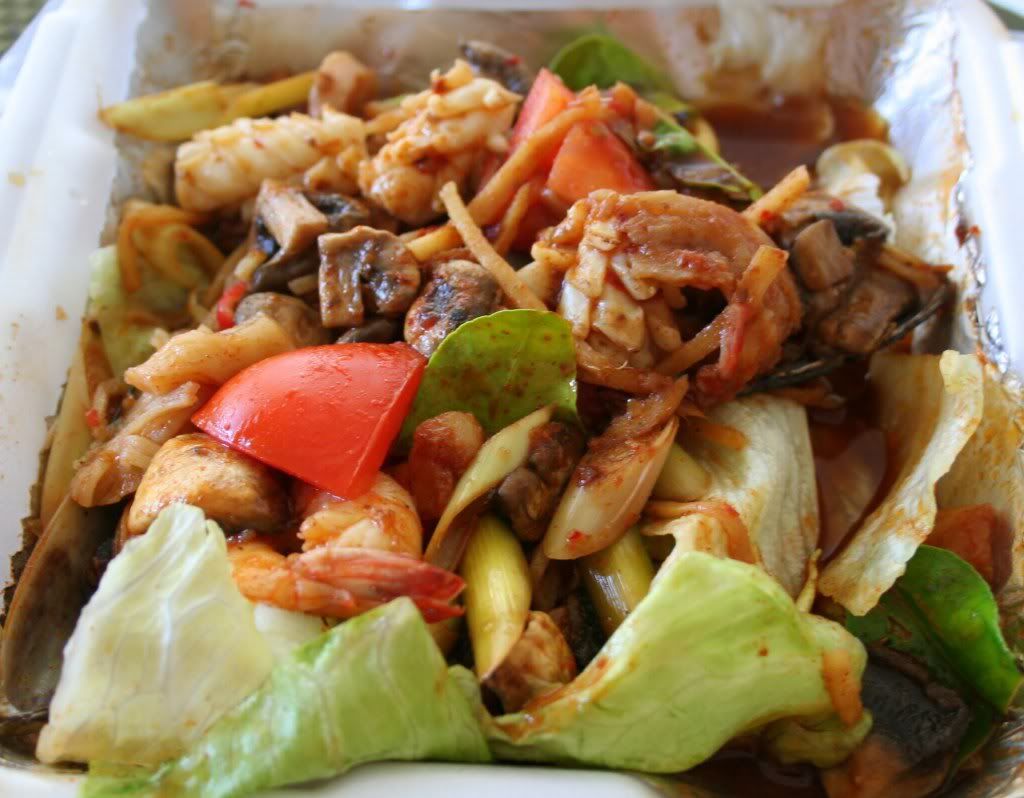 Seafood Medley. OMG for $10, this was a waste of money. There were more vegetables than seafood. And it was too spicy to enjoy. I asked for mild!!!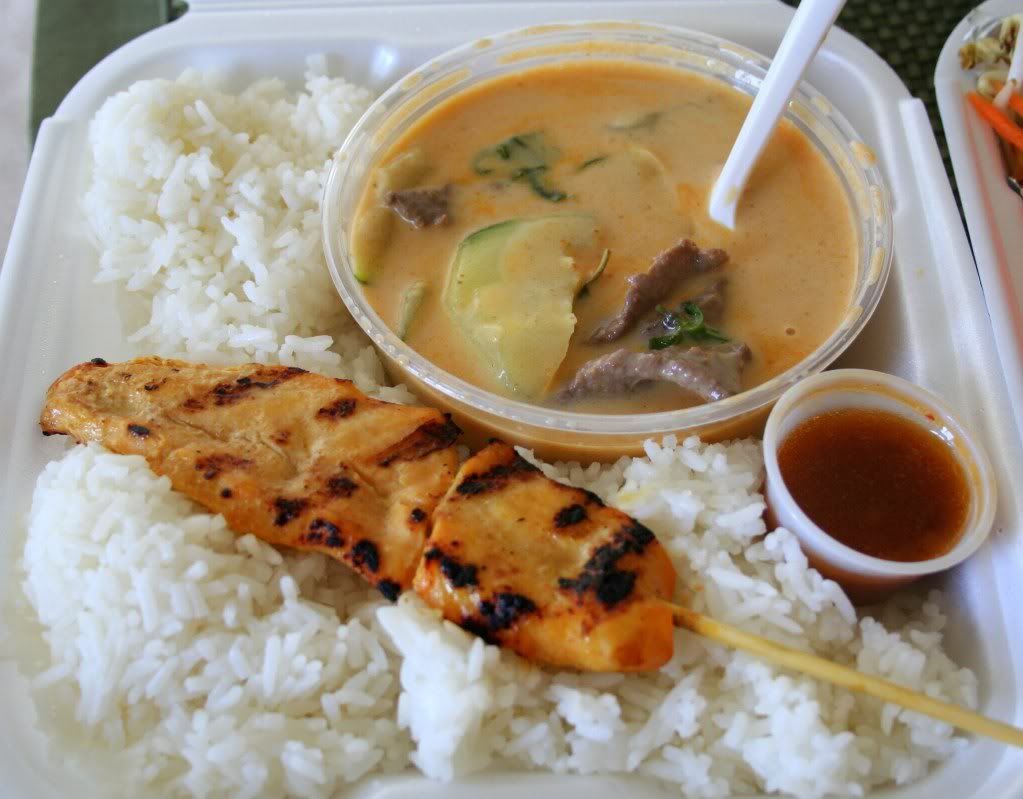 Dinner Special: Rice, Chicken Satay and Beef Curry. Ok, this was pretty good. The chicken was tender. But again, they were stingy on the meat. There were only a couple of strips of beef O_o.
ThaiExpressFoodToGo.com
Never again!!!